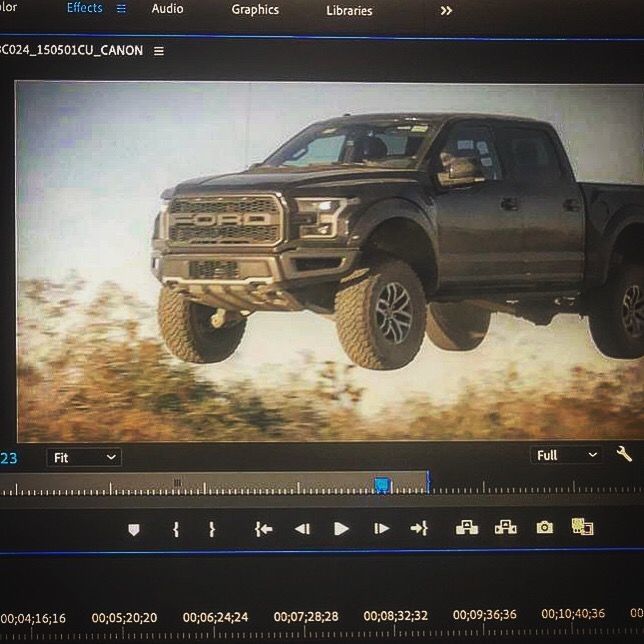 Hey, what's this? It's Chuck Norris's youngest son jumping one of the Ford Raptors fresh off the set of Top Gun 2: Maverick. Why is it happening? Because I wrote a freaking car chase in my first script assignment, that's why. Did the truck survive? You bet it did and, the very next day, I took its dusty ass down to the Stage 32 offices to go see my buddies - because that's how I roll.
It's been a long time but I just wanted to say hello and join in this month's Introduce Yourself Weekend.
I joined Stage 32 back in 2013 when I first got into screenwriting and, honestly, I was rock bottom back then feeling that I could never have a career doing what I loved but I could, at least, join in the conversation and pass what I'd learned on. Since then, with the help of this community, I've slowly rebuilt myself step-by-step and been lucky enough to be a part of so many wonderful things here from engaging in the Screenwriting Lounge to contributing articles for the blog to attending meets at a couple of events. I can't tell you how special it feels to wrap you arms around RB and Amanda and buy them a drink in London one year and sit down and share a cup of tea with them in LA the next, knowing you're all on your own journeys but spiritually in the same place.
Finding your tribe in this industry is one of the most powerful things you can do, not because it gets you ahead but because it gives you family, those who you support and those who support you. I know who my family are and I'm always looking to expand it.
Life's a real rollercoaster for me now with some huge ups and downs to both embrace and contend with. In this moment, I find myself in a very strange place, having lost pretty much everything and having gone through hell but also having had one of the most amazing experiences of my life - flying to Hollywood to watch a feature film I'd written get made.
If you told me this was how things would be a couple of years ago, I'd never have believed you. That's why you have to believe in yourself and maximise everything that's available to you here and elsewhere. You gotta keep hustling everyday because it all slowly adds up. You can do it.
Feel free to add me to your network and reach out to chat about screenwriting, filmmaking, and the black art of flying pickup trucks.