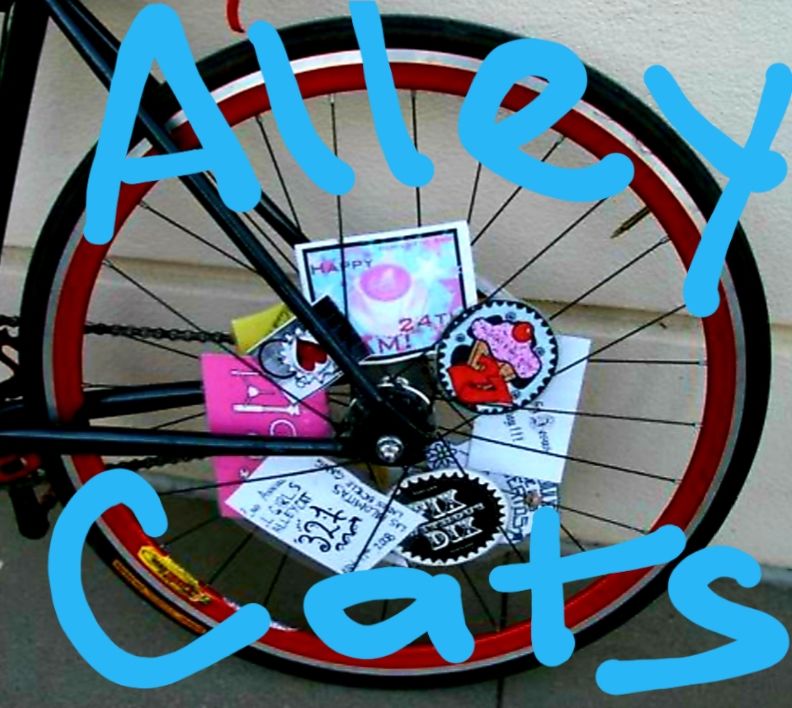 ALLEY CATS
By Jon Douglas Rainey
LOGLINE:

ALLEYCATS is the story of three lives that become intertwined together like the maze woven streets of Philadelphia by a tragedy that occurs to a local courier. Jamie, Doug and Dominick earn their living as bicycle riding couriers, also known as alleycats; a notoriously dangerous profession, resulting in thousands of injuries and hundreds of fatalities in major cities throughout the Country.

Equally dangerous, are the illegal bike competitions amongst alleycats , like the Hallows Eve Alleycat Cup race that all three recently enter for different reasons. In the race, they each risk it all, including death, in pursuit of their own attempts to make the best of the tragedy that binds them.
SYNOPSIS:
Jamie is devastated by a terrible loss, left with the realization that the happy life she's known is over. In coping with her heartbreak and the knowledge of her girlfriend's last endeavor, she becomes obsessed with the Hallows Eve Alleycat Cup race. She enters the race for closure and self‐healing.
Doug embraces the possibility he has found true love in the aftermath of a deadly wake up call. His new faith in fate and love is tested when winning in the Hallows Eve Alleycat Cup race becomes the deciding factor for his one chance at real happiness.
Dominick is the sole supporter and protector of his family, living in a declining neighborhood, under the suppression of a controlling family member. He races in the Hallows Eve Alleycat Cup race for the money to free his family from the hold their mother has on them and move to a safe haven with extended family in South Carolina.