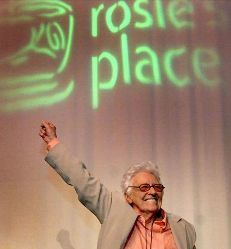 KIPPY, THE HIDDEN WOMEN OF ROSIE'S PLACE
By Gail Marie Phaneuf
LOGLINE: A shocking sight in blighted 1970 Boston, Massachusetts: Hidden homeless women disguised to get a bowl of soup at a men's shelter. Kip Tiernan embarks on a fiery, lifelong mission to open the first ever US shelter for women called Rosie's Place. Kip battles power and privilege to save the hidden women who, ultimately, save her.
SYNOPSIS:
Kip Tiernan is an extraordinary character and a force of nature who changes the face of social justice in Boston and inspires a generation of activists. Passionate and salty-tongued, she brings a well of outrage and empathy to the plight of the poor and homeless. She had an extraordinary gift for connecting with both the powerful and the voiceless. She morphs from a World War II-era beauty into a tomboy at mid-life. She rises to prominence in the 70s and 80s in Boston while women are still fighting for a seat at the table. She was gay, but that wasn't her cause or chief interest. ("Love is just love," she'd say.) Her passions were many, from writing musicals and playing jazz piano, to the destitute women she sets out to save – and who ultimately save her. Through Kip's story, we see the power of what one person can do.