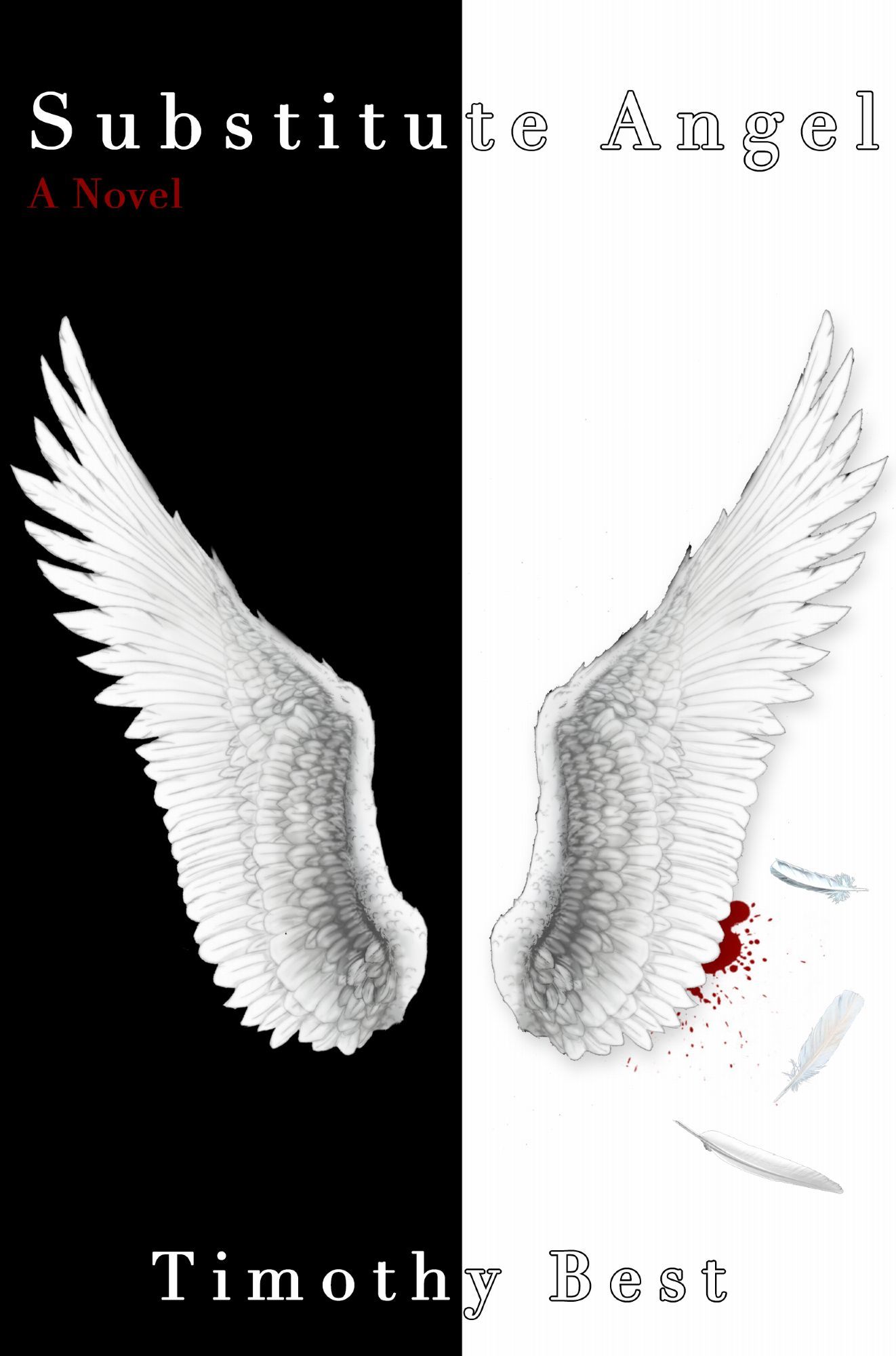 SUBSTITUTE ANGEL BY TIMOTHY BEST
By Sheri Williams
LOGLINE:

When a man accidentally injures an angel sent to prevent a murder he reluctantly agrees to help --a decision that forces him to face his past, thrusts him into a situation that could very well be the end of him, and wakens him to the realization that there really is a purpose to all things in life.
SYNOPSIS:
Dealing with his past has not been hard –WYATT "DOC" REYNOLD simply ignores it. He is resigned to the fact that God hasn't cared for him so he's put God away as well. His way is working for him… until he accidentally injures an angel, CLAIR, who has been sent to prevent a murder. Not only is Doc inadvertently thrust into caring for the injured being but he feels he has no choice but to agree to step in an help her prevent the murder of a beautiful local newlywed, FARREN MALONE. Doc is dismayed to realize that since the angel was in animal form at the time of the accident, she has no control over such changes while healing, leaving Doc constantly surprised to see which non-house-trained animal she will morph into next. Despite his attempts to remain in his safe emotional shell, Doc realizes that he is falling for the young married woman and believes that she might be developing feelings for him. His best friend and paramedic co-worker, LANCE, knows that something is changing –that his friend might have a love interest-- and is freaked out when he sees and overhears Doc talking to the angel –in sheep form. Doc knows his friend is being distant but he is too busy trying to keep Farren safe, cleaning up after Clair, and trying to figure out what Clair might be hiding to question it. When Doc realizes that Farren is about to be killed –by her new husband, CHARLIE-- he risks everything to save her. Charlie senses Doc and Farren have become close and that Doc is a liability. After gunshots and a chase, Charlie and Doc wind up on a dark, frozen lake in front of the marina where Farren works. Unseasonably warm weather has made the ice unstable. Charlie drowns and Doc almost does too, but a now fully recovered Clair plucks his semi-conscious body out of the frigid water. Doc is healing and spending more time with the newly widowed Farren when he makes shocking discovery: Clair is actually Farren's grandmother who died at age 25. She's been sent back to save her granddaughter, put Doc's anger at God into perspective, and also to see her husband, Farren's grandfather, whom she had to leave far too early in life. Doc now realizes that running into that deer was no accident. For the first time in years, he has a renewed sense of faith and is optimistic about the future. A future that he hopes will include Farren.
SUBSTITUTE ANGEL weaves life-changing drama, romance, and light humor together in a way that one might expect if City of Angels was ever-so-lightly sprinkled with the humor of Bruce Almighty and a dollop of Ghost!
Available in print and digital book formats.
Sequel, The Intended Ones, available.
SUBSTITUTE ANGEL BY TIMOTHY BEST
This project, written by Tim Best and represented by Red Writing Hood Ink is not yet available in screenplay format. A fully edited manuscript is available on request. About Tim Best: Timothy Best has been writing for over 25 years. His one-act plays have been produced at Interlochen Arts Academy and the University of Michigan. In the advertising business, Tim has honed his craft at some of the most reputable advertising agencies in the country writing for some of the best-known brands in the world. He's helped generate marketing successes for companies like A&W, Coca-Cola, Chrysler, General Electric, K mart, Honda, MCA Records, Quaker State and dozens more. He's worked with such personalities as Tim Allen, Bill Cosby, Jeff Gordon, Leslie Nielsen, Jaclyn Smith, Rod Stewart, Lee Iacocca and several others. He currently writes for the Allstate Insurance character, Mayhem, one of the most popular and successful marketing spokespeople in America today. He's the recipient of over 170 writing accolades and his work is currently being used in colleges and universities throughout the country to demonstrate memorable and effective marketing. Some of these would include Boston University, Full Sail University, Middle Tennessee State University, and University of Alabama. View Tim's credentials and more: www.timbestonline.com