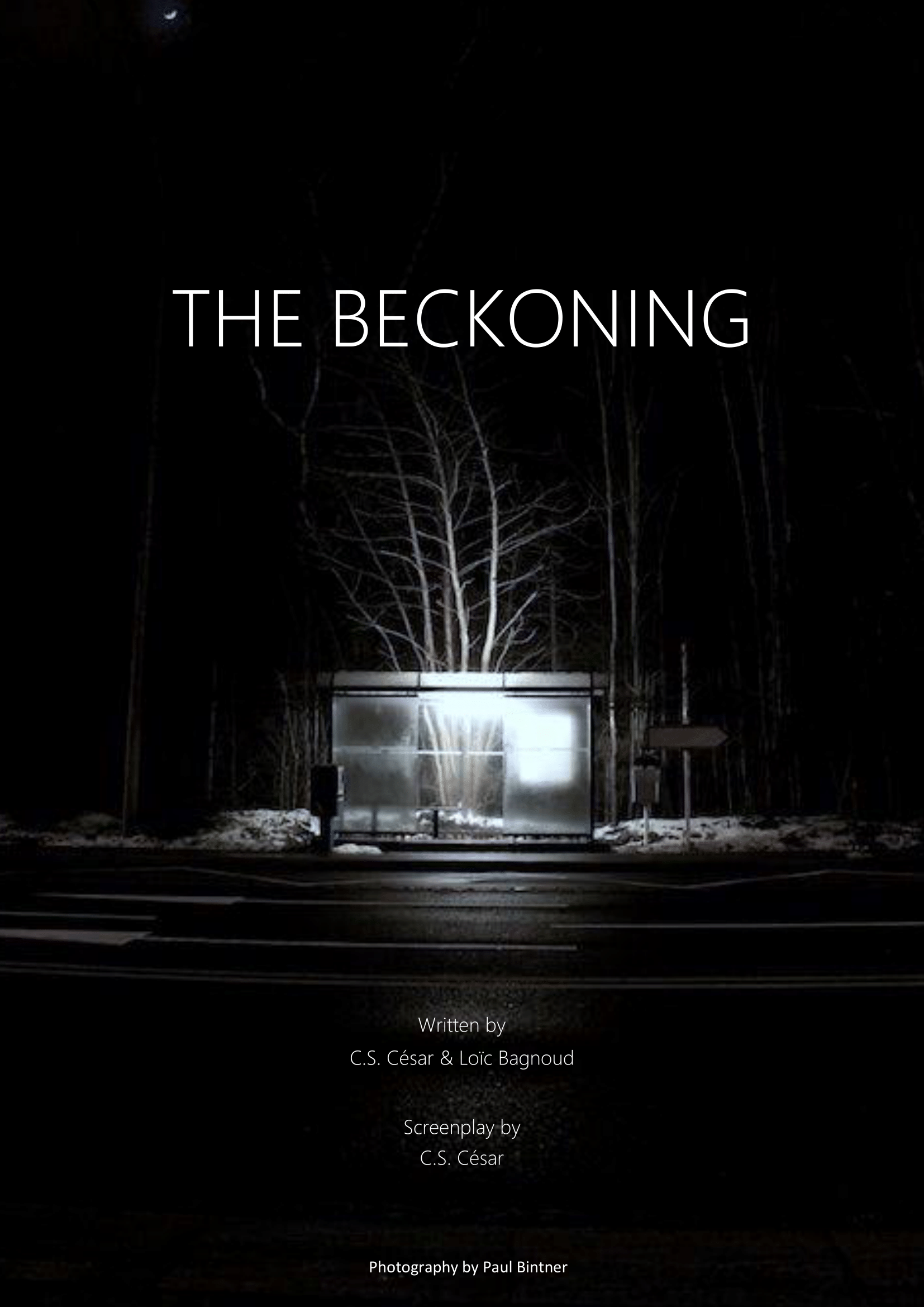 THE BECKONING
By C. S. César
GENRE: Sci-fi, Thriller, Horror
LOGLINE:

On a strange night, a philosophy student gets her logic defied during an obscure bus trip when she, and the other four passengers, get stuck in an endless night.
SYNOPSIS:
Essie, a highly pragmatic student who listen only reason and facts, gets
her logic defied during a strange and obscure bus trip.
Together with other four passengers, they will challenge themselves in a dreadful
journey that leads to a series of grisly phenomena's, in a dimnly conflict between reality and illusion.