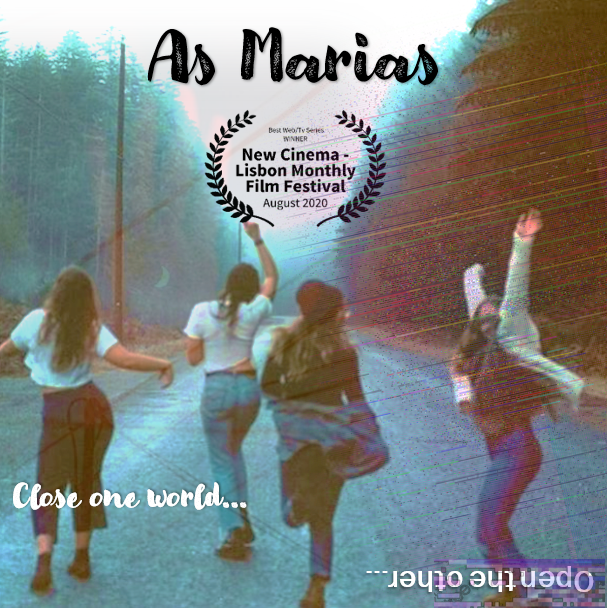 THE MARIES (AS MARIAS)
By C. S. César
GENRE: Independent, Sci-fi
LOGLINE:

Portugal, 90's. After a mysterious explosion in a small town, where nothing ever happens, four teenage girls question life while unravelling a series of paranormal events, which results in the disappearance of one of them.
PS: The photography on the poster is not mine.


SYNOPSIS:

A group of four friends, all with the names "Maria" something, believers of the most weird esoteric experiences, see their world turned inside out when one of them mysteriously disappears after the death of a woman in the recent explosion of a building in the neighborhood where they live - a very small village where nothing ever happens and everyone knows each other. Involved in paranormal phenomena and rumors of possible suicide, and organized crime that does not play in their favor, the three Marias unite to find her friend who also completely vanished from social media, while trying to decode the "Dreamlinked" PC game, of which she was obsessed, and where nothing is as it seems ...