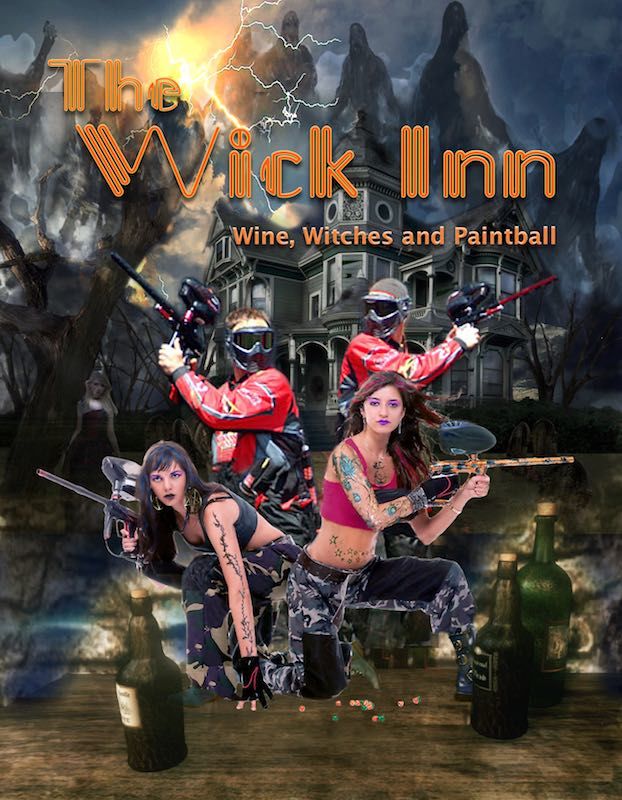 THE WICK INN
By Robert Rosenbaum
LOGLINE:

A journalist and his buddies, hook up with a coven of hot witches, and must use their paintball skills to save Napa Valley from an evil sorceress.
SYNOPSIS:
A feature horror/comedy/fantasy in the vein of SIDEWAYS meets CHARMED with a bit of ROCKY HORROR.
A fading blogger, goes on a road with his buddies to do a Halloween story on the Pagan Ball in Napa Valley. They get caught in a storm and end up in an eerie motel only to find it is run by a coven of seductive witches. When one of the witches goes rogue the boys team up with team up with the High Priestess and Potions (drag) Queen. Combining their paintball skills with the witches magic the group battle the evil sorceress and her demons to save wine country.