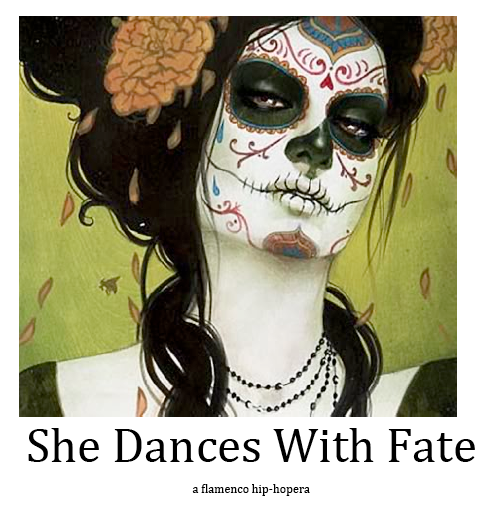 SHE DANCES WITH FATE: A FLAMENCO HIP-HOPERA
By Camelia Finley
LOGLINE:

FULL LENGTH STAGE PLAY: Amara is born of fire, she is an element of spark and dance (flamenco). He born out of ash again and again, his voice in rap (The Phoenix). Together they are thrown before the universe where Time, with voice, and Fate, with dubstep, take their heed of them. Using them, chasing them. The King of Dreams, breakdance, pop n lock, ballet, attempts to help Amara, but Time and Fate want her for their own. In this dreamscape only the Gods survive.
SYNOPSIS:
This play was performed at the National Hispanic Cultural Center for three sold out nights. It went on to the Taos Center for the Arts. And finally on to the Fringe Festival, Edinburgh Scotland 2013, for a 30 day run. Cammy Finley writer/director.