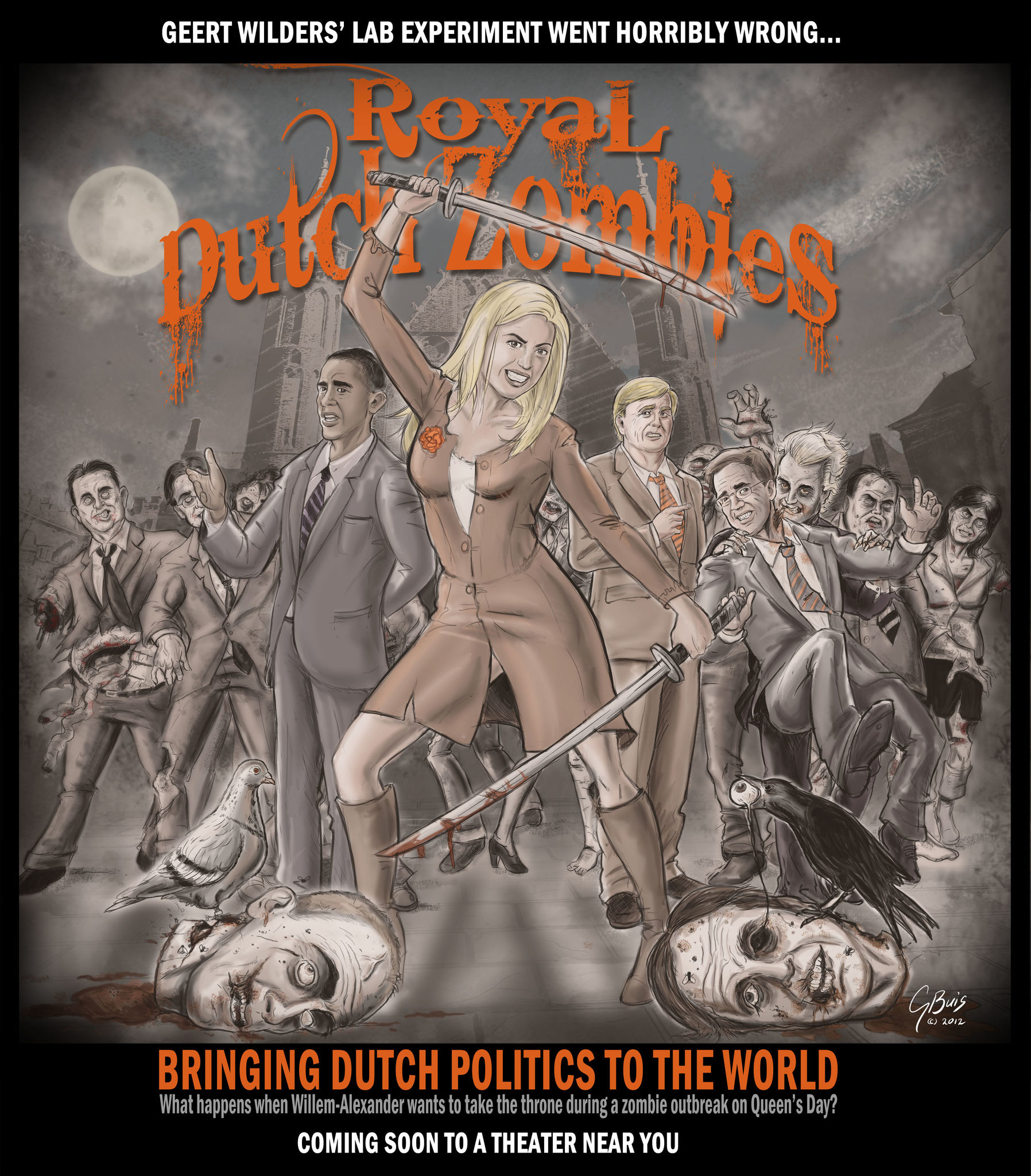 ROYAL DUTCH ZOMBIES
By Rutger Oosterhoff
LOGLINE:

What happens when king Willem Alexander wants to take the throne during a zombie outbreak...
SYNOPSIS:
Date: 30th of April, 2013 - Place of action: Amsterdam. You see: our protagonist queen Maxima protecting her husband king Willem Alexander and thereby the dutch monarchy. On the left: Obama. On the right: Geert Wilders biting prime minister Mark Rutte. Other characters: the chairman of all political parties in The Netherlands.
The royal group and their guest Obama is chased strait through Amsterdam trying to reach a heliplatform being their way out. The irony is that they still feel obliged to attend all the official festive ceremonies planned for the day. It's their royal duty. So they have to make royal pitstops still attacked by zombies.