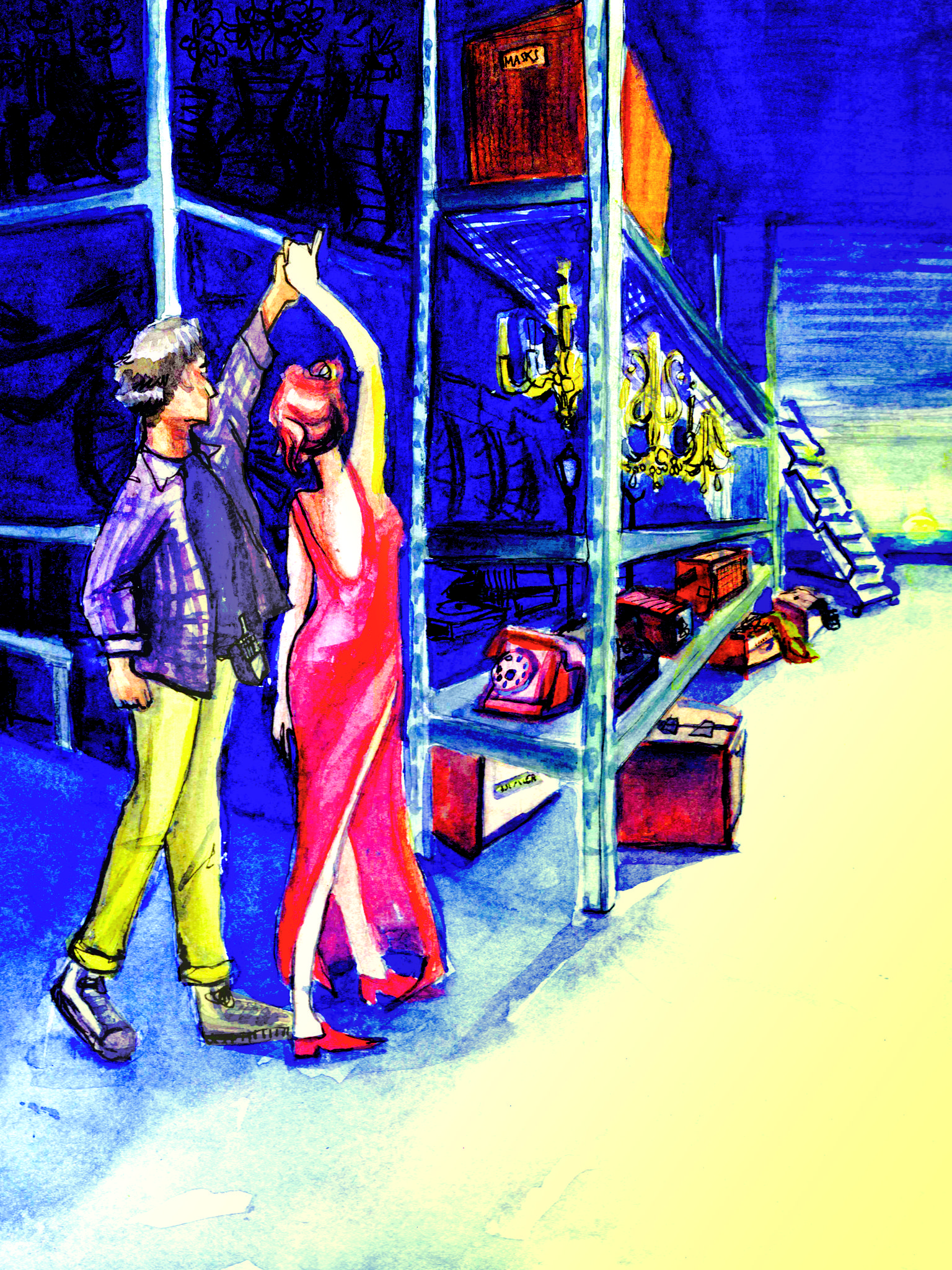 GOLDEN HOUR
By T.C. Barrera
LOGLINE:

In an unassuming prop house, Jimmy and Kat dance through fantasy
daydreams of Old-Hollywood fancy created out of the props and sets that
they work with.
SYNOPSIS:
Jimmy and Kat work at Lighthouse Prop Rentals; a famous, but otherwise normal, rental house on the east coast. On the prop house's closing day, Jimmy shows Kat the true magic behind the place as they dance through fantastical daydreams using the props and sets around them. From a 50s style bar set, to a hot air balloon in the sky, Jimmy and Kat dance to a jazz driven fantasy in which Kat learns to love the place they've spent so much time in.