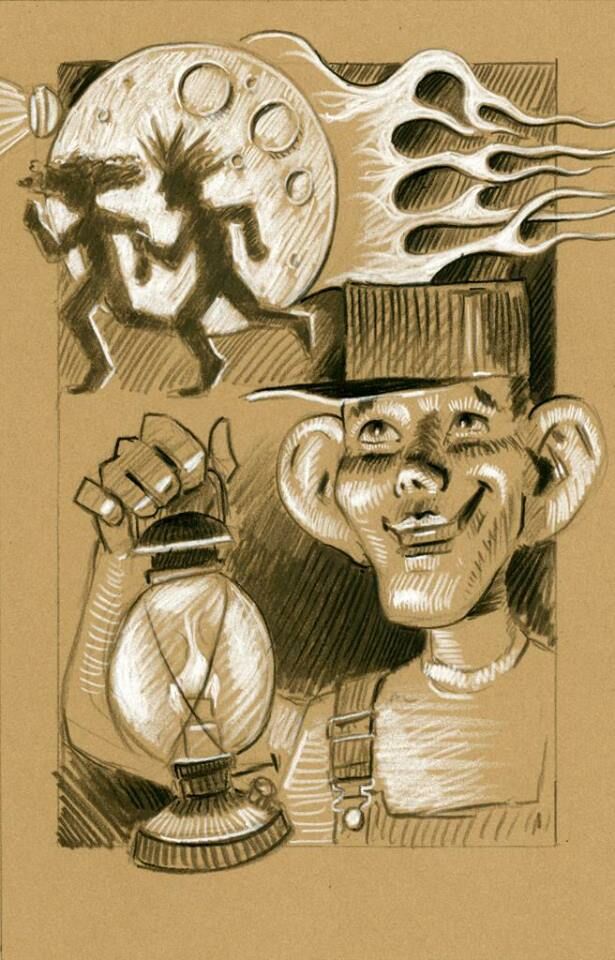 ADVENTURES OF A YOUNG DAYDREAMER
By John Biscello
LOGLINE:

Eleven-year-old Pip, an incorrigible daydreamer, discovers the enchanted realm of Pycopay, where he undertakes a quest for the mythical Kindness Trees. During his otherworldly odyssey, he encounters a spirited medley of characters, and comes to understand the true nature of imagination, compassion and friendship.

SYNOPSIS:
In this fantastical tale for young people, and the eternally young at heart, we enter the world of eleven-year-old Pip. A restless daydreamer by nature, his nightmare comes true when Miss Mizz becomes his teacher. Miss Mizz, who has a sign hanging above her blackboard that reads—No Time for Wandering Minds—and marks down students in her Caught Daydreaming Record-Book for their "escapist offenses." After Miss Mizz scolds Pip and tells him to "daydream during his own free time," he decides to find a place where Time can be spent freely and daydreams don't get him into trouble. It isn't long before he discovers the enchanted realm of Pycopay, and sets off an adventure in which he encounters a spirited medley of characters: Phezz, the lost girl and her curls; Slapstick Charly, chaser of Locomotive Moons and lover of blueberry pie; Mesquale, the Mind-grinding monkey; Dutch, the old man with a Queen Bee stuck in his brain; and many others. Pip's journey through Pycopay teaches him about the power of language, storytelling and imagination, and the importance of compassion and friendship.