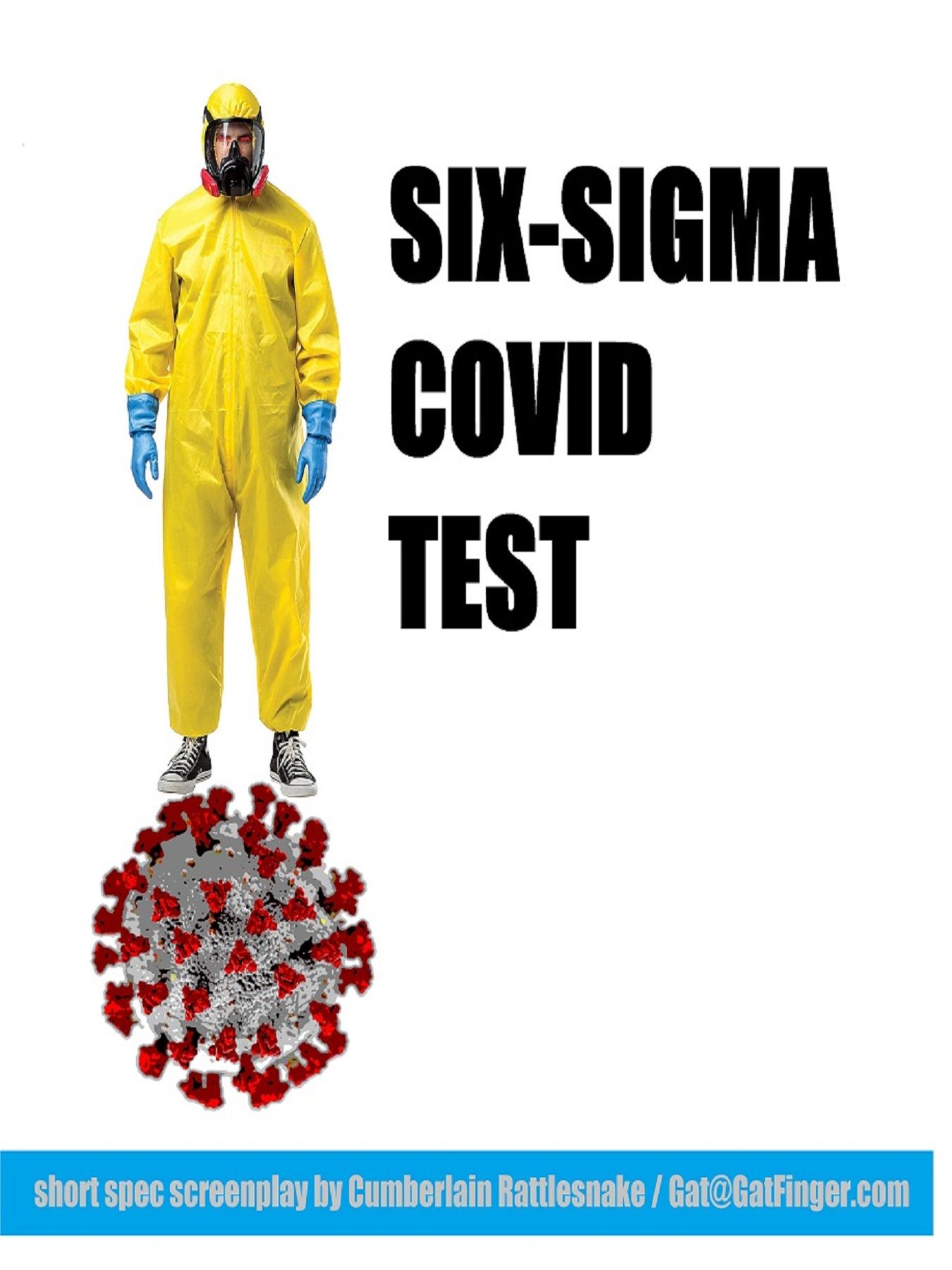 SIX-SIGMA COVID TEST AND TRAILER
By Cumberlain Rattlesnake
LOGLINE:

Doctor develops a six-sigma Covid-19 home test kit, holds a press conference like how Donald might hold a presser. ;)
SYNOPSIS:
Doctor Walther holds a Press Conference to discuss important NEW COVID-19 TEST he developed. He reports his findings and instructs how to administer the test, but the idiot Press has too many idiot questions for the poor Doctor, who loses-it a few times.
This is irreverent comedy. Over-the-top faux news conference.
Stars Bryan Dahl as Dr. Walther and Floyd Rattlesnake as the Press reporter.