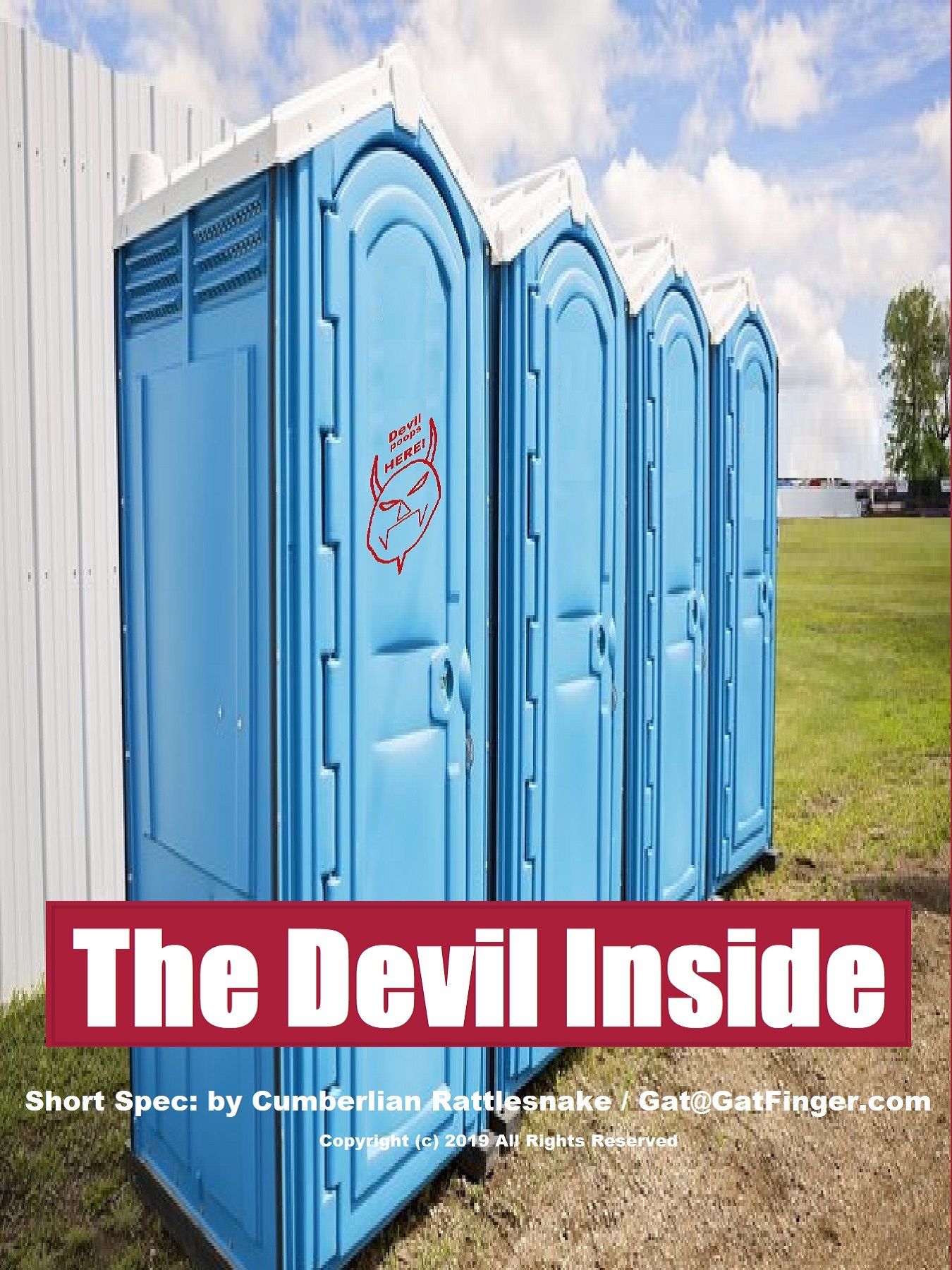 THE DEVIL INSIDE (SHORT)
By Cumberlain Rattlesnake
LOGLINE:

Sanitation worker fights the devil in a port-a-potty.
SYNOPSIS:
Pitch:
SHORT Paranormal Drama Evil
Sanitation worker finds love and companionship fighting the devil in a good vs. evil port-a-potty death match.
Tag:
Western-like wrangler vs. evil, vile devil turd.
Podcast:
See www.GatFinger.com for computer-read script(MP3).