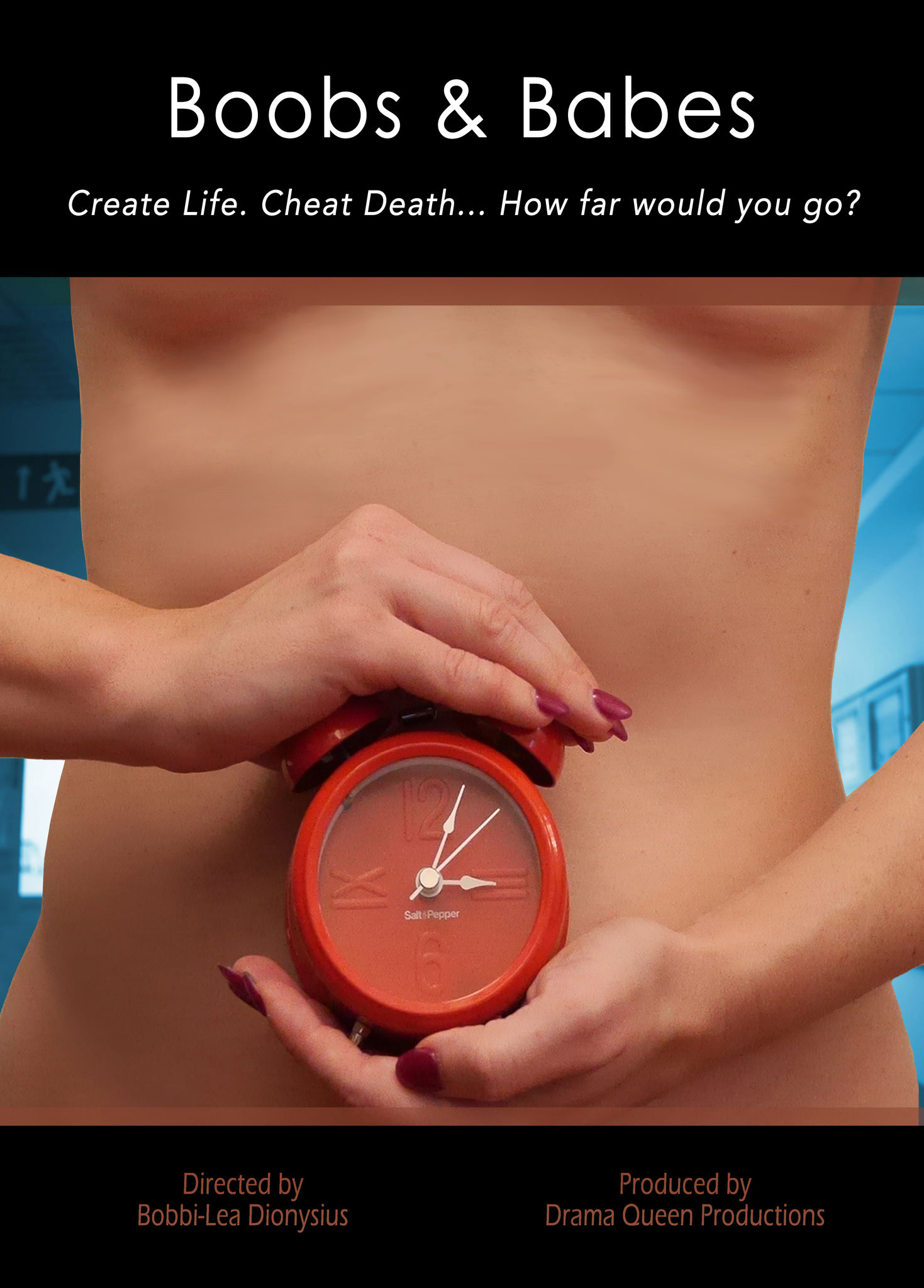 BOOBS & BABES
By Bobbi-Lea Dionysius
LOGLINE:

Tagline:
Create Life. Cheat Death... How far would you go?


Logline:
A single, 40-year-old career woman embarks on a medical adventure at the crossroads where IVF and cancer meet as she navigates everything they forgot to put in the brochure.

Paragraph Synopsis:
A single, 40 year old career woman embarks on a medical adventure at the crossroads where IVF and cancer meet as she navigates everything they forgot to put in the brochure. A pro-active trek along an unconventional path leads Bobbi-Lea to a shocking discovery about the link between lifestyle, epigenetics, and chronic disease.

Sizzle: bit.ly/BoobsAndBabes--Sizzle (2.5min)

SYNOPSIS:
When Bobbi-Lea, 40 and single, wakes up to the buzz of her biological clock she decides to hatch a plan – have babies. Without a man to…make that happen… she decides to freeze her eggs even though this process could carry with it a potentially deadly risk.
Worried the IVF treatment could trigger her family's cancer gene, Bobbi-Lea decides to undergo a preventative double mastectomy to beat cancer before it beats her. In a cruel twist of irony, the same week Bobbi-Lea is to begin IVF treatment, she learns of her own breast cancer diagnosis.
Part observational, part character-led documentary, Boobs & Babes is an emotional rollercoaster that sees one woman doing whatever it takes to survive the cancer that claimed her mother and sister. Bobbi-Lea finds herself uncovering shocking truths and often questions our complex medical systems in a story of enduring hope and survival in the face of 'The Cancer Curse'.