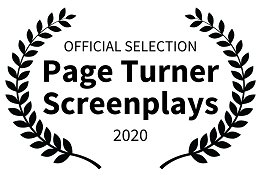 THE JOURNAL OF EZEKIEL WALKER
By John J Zelenski
LOGLINE:

An ancient evil arises in a small, Pennsylvania town and threatens to devour its children unless one man can find the courage to unleash the powers of Heaven against the very soul of Hell.
SYNOPSIS:
In the fall of 1945, just after the close of World War II, Ezekiel Walker has returned home on a furlough from his Civilian Public Service Unit. As Ezekiel tries to adjust to life back on the family farm, strange and unexplained events soon unfold, and Ezekiel begins to experience frightening visions, and bizarre sightings. When a stranger suddenly arrives with a promise to rebuild the struggling town of Walker's Vale, Pennsylvania, a portal to the supernatural is opened and the lives of everyone in Walker's Vale will never be the same.