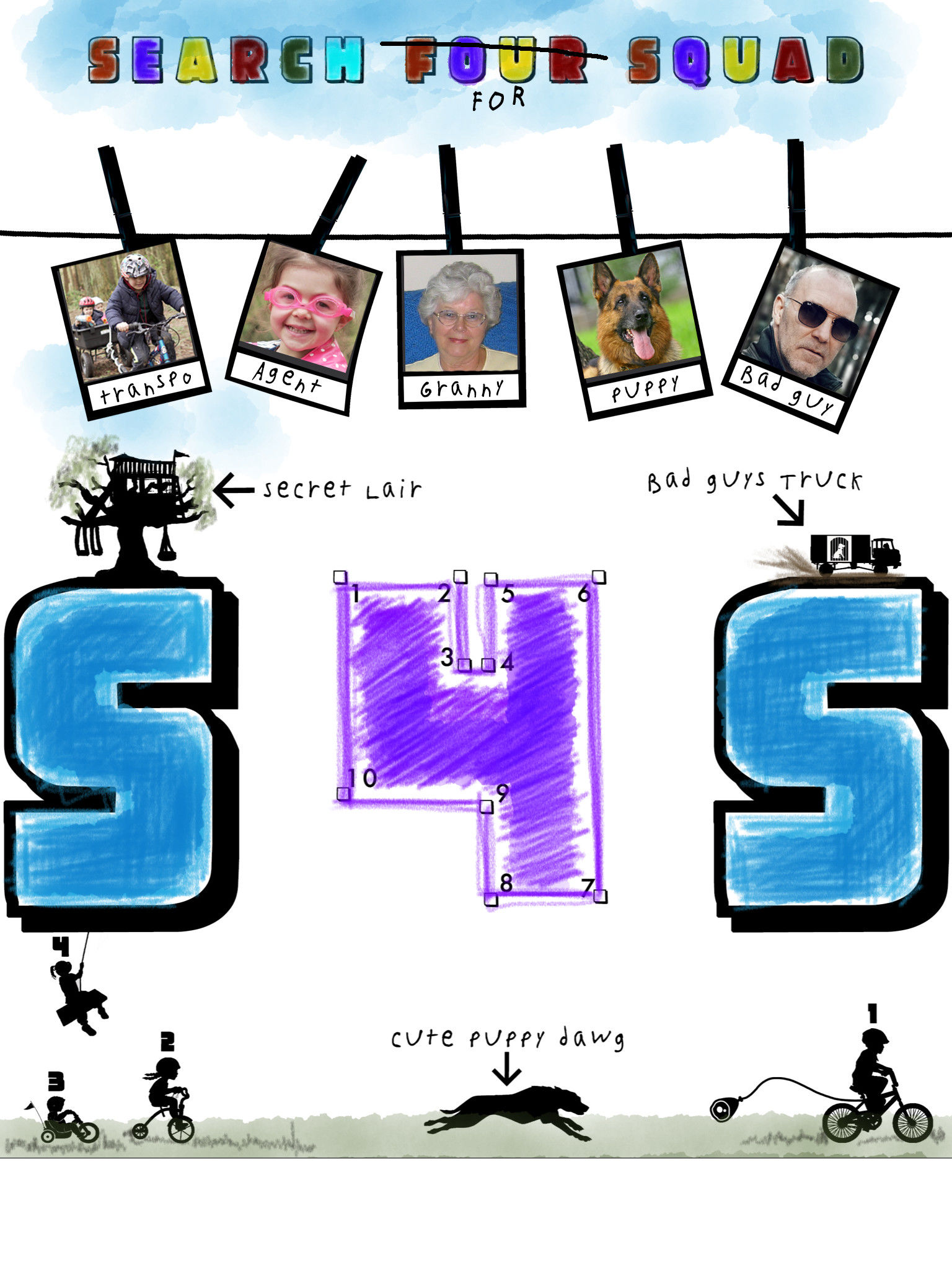 S4S - SEARCH FOR SQUAD
By Jesse Hutch
LOGLINE:

A group of child entrepreneurs operate an animal search and rescue business from their tree fort.
SYNOPSIS:
When a grandmothers precious dog goes missing, she calls upon the S4S, and equips them with an iPad tracker to recover her beloved Fifi. However, the sinister dog pound owner is also on the trail. Who will find the dog first?..