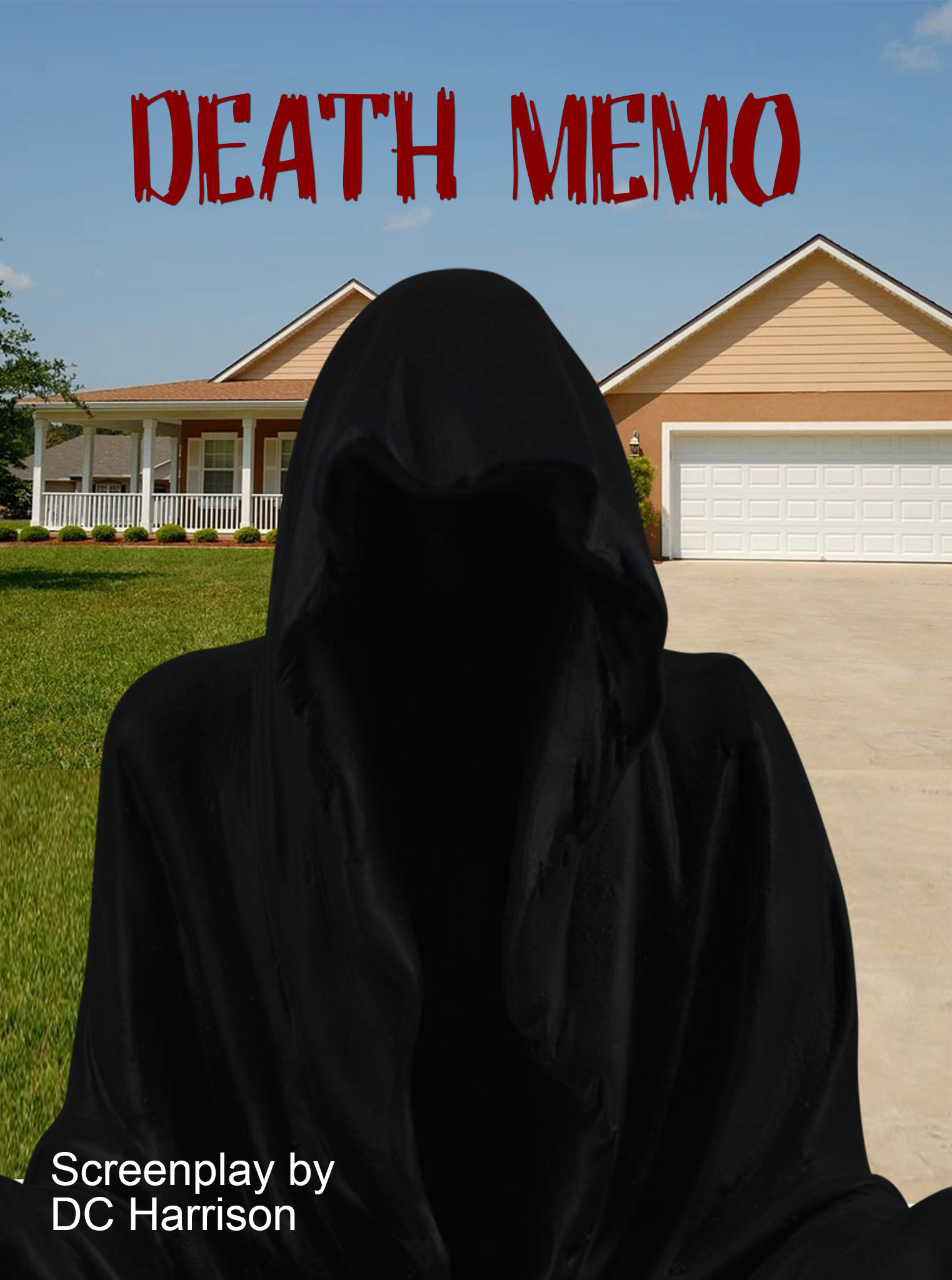 DEATH MEMO
By DC Harrison
LOGLINE:

A middle-aged man is stalked in his own home and must discover who is leaving "Death Memos" if he wants to survive the night.
SYNOPSIS:
Death Memo ties in with my previous script, Fluffy. It also works as a stand-alone short.
Bob unwinds from a day at work only to be plagued by a series of memos that remind him he should have died.
Convinced someone or something is in his house; he goes into defense mode. Will Bob survive the night?
And what's up the fluffy white dog?