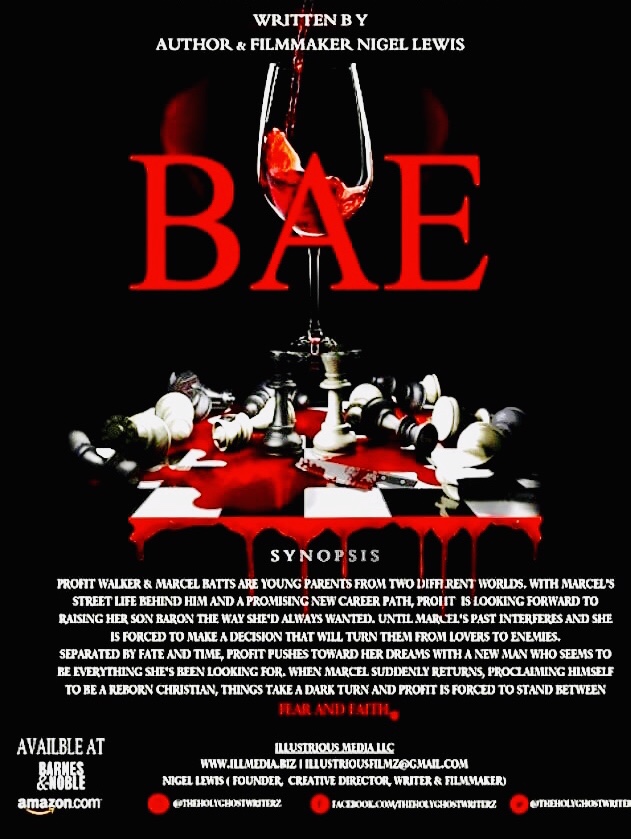 BAE
By Nigel Lewis TheHolyGhostWriterz
LOGLINE: An incarcerated Southern man battles a manipulative suitor to win back his freedom and his family, finding his purpose and faith in the process.
SYNOPSIS:
Profit Walker and Marcel Batts are young parents from two different worlds. With Marcel's street life behind him and a promising new career path, Profit is looking forward to raising her son Baron the way she'd always wanted. Until Marcel's past interferes and she is forced to make a decision that will turn them from lovers to enemies. Separated by fate and time, Profit pushes toward her dreams with a new man who seems to be everything she's been looking for. When Marcel suddenly returns proclaiming himself to be a reborn Christian, things take a dark turn and Profit is forced to stand between fear and faith.