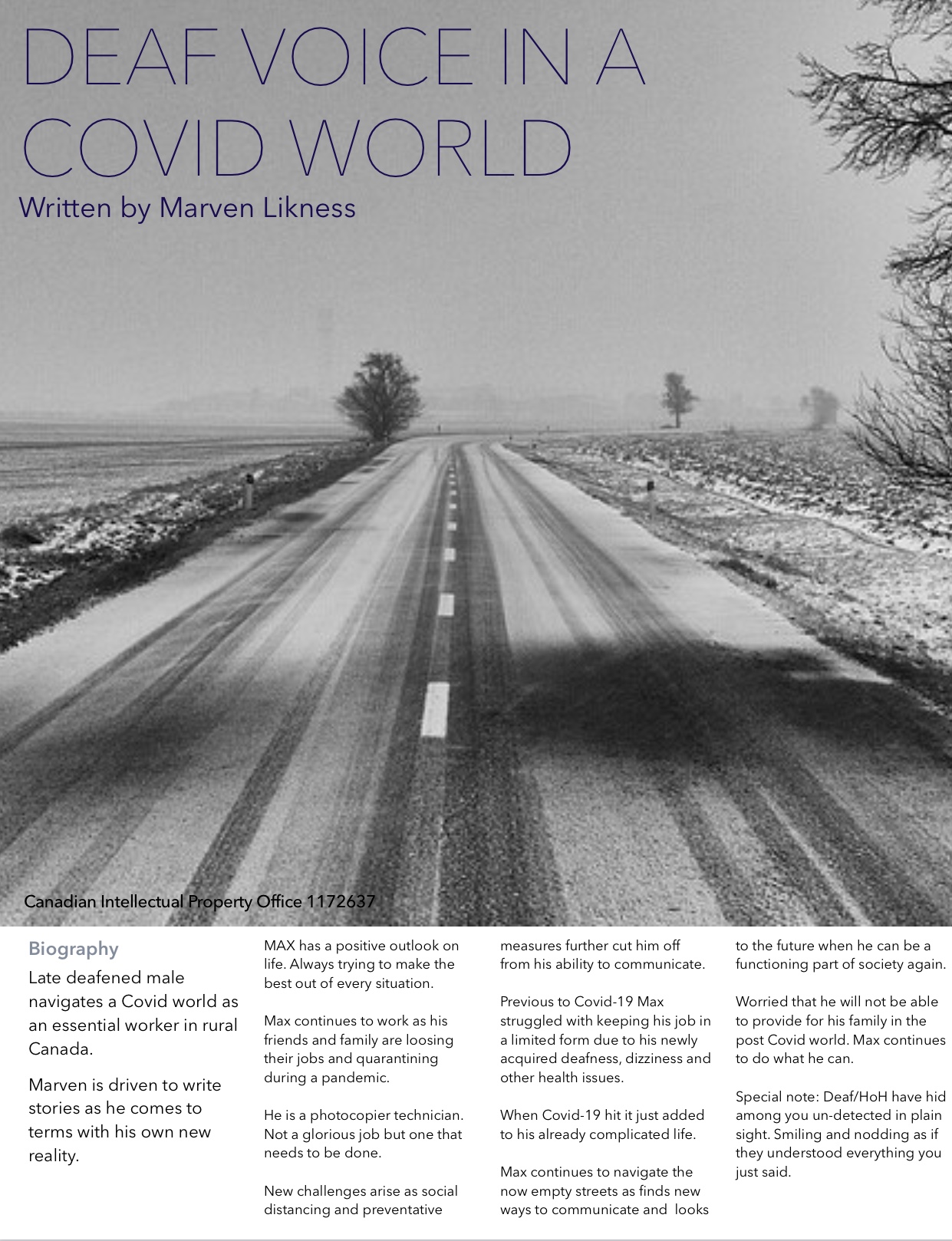 DEAF VOICE IN A COVID WORLD
By Marven Likness
LOGLINE: Deaf/HoH essential worker navigates his way through new challenges during a pandemic.
SYNOPSIS:
MAX has a positive outlook on life. Always trying to make the best out of every situation. He continues to work as his friends and family are loosing their jobs and quarantining during a pandemic. A photocopier technician. Not a glorious job but one that needs to be done. New challenges arise as social distancing and preventative measures further cut him off from his ability to communicate. Previous to Covid-19 Max struggled with keeping his job in a limited form due to his newly acquired deafness, dizziness and other health issues. When Covid-19 hit it just adds to his already complicated life. Max continues to navigate the now empty streets and offices as finds new ways to communicate. Worried that he will not be able to provide for his family in the post Covid world. Max continues to do what he can. Special note: Deaf/HoH have hid among you un-detected in plain sight. Smiling and nodding as if they understood everything you just said.