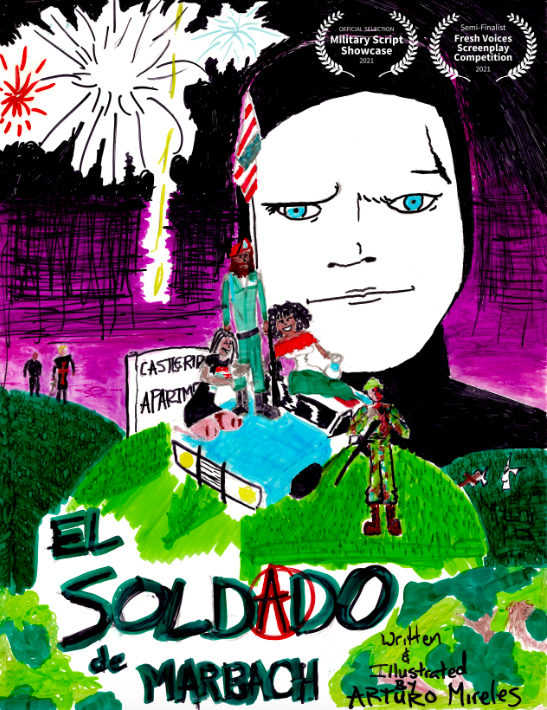 EL SOLDADO DE MARBACH ©2020
By Arturo Mireles
LOGLINE:

A Hispanic Combat Veteran returns from Afghanistan, makes his way across a fantastical America grounded in horrifying realities rooted in racism, addiction, and the plague while playing a game with Death as a means to finally make a positive impact for a better future.
SYNOPSIS:
Returning from Afghanistan to a land that has forsaken him is Infantry Specialist Antonio Bloquera. He is Spc. Bloquera, a man who plays games with Death because that is the only time is able to hang out with his brothers who died in battle. After finding Esperanza, which means "Hope", in a loveless apartment alleyway, Spc. Bloquera is on a quest to find a missing soldier learns new ways to communicate with others instead of playing games with Death and changes the outcome of everyone's life forever. Will Spc. Bloquera beat Death and find the missing soldier or will he succumb to the games he played since returning to America?
2021 Military Script Showcase Official Selection
2021 Fresh Voices Screenplay Competition Semi-Finalist and Spotlight Award Nominee