Share your vision with industry leading Producers, Managers, and Filmmakers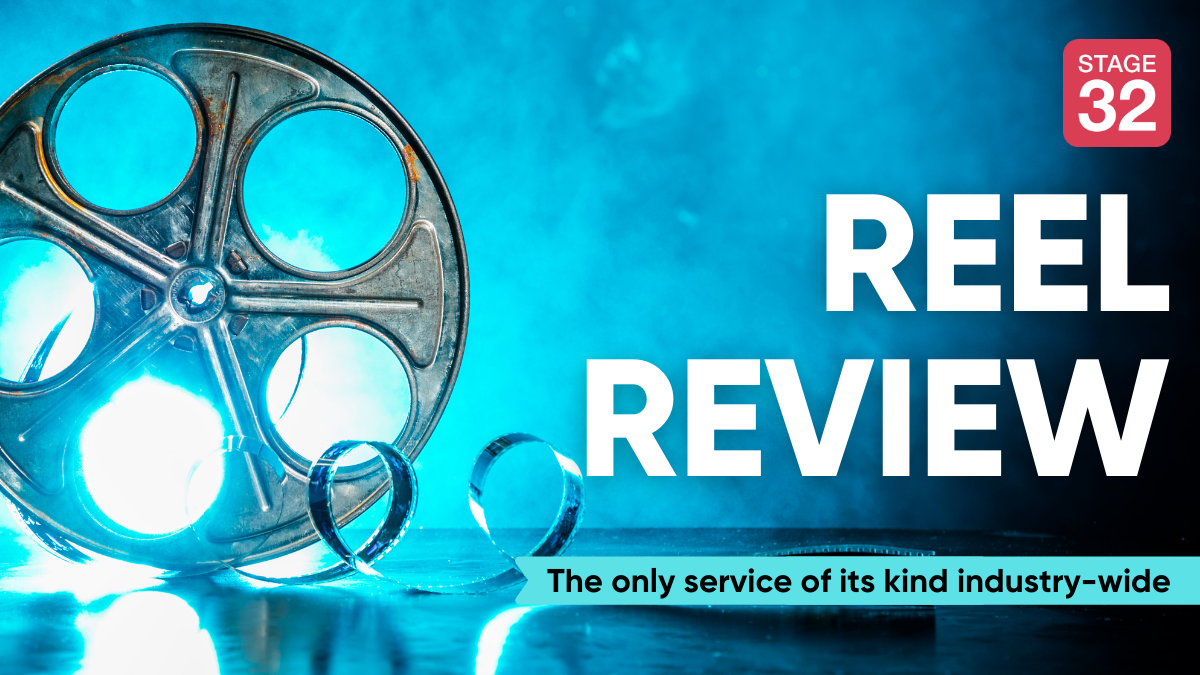 You're a Filmmaker with a vision. Your imagination is always going and the lens through which you see the world is always in focus. It is time to share your vision and unique point of view with the world. Filmmakers create reels and short films to showcase existing work and as proofs of concept to hint at the viability of features.
Crafting a reel or a short film is so important to your career. It is a sales tool for you as a Filmmaker and for your potential future projects. The reel must be engaging, entertaining and highlight the best of your multiple filmed works. A short film must capture the audience's attention right away and deliver a emotional experience - no matter the genre.
Now - exclusively thought Stage 32 - you can send your reel or short film directly to industry professionals, including managers, producers, executives and fellow filmmakers who will watch your work and have a conversation with you. No longer will you struggle to get eyes on your reel or short film. You will have direct access to professionals who have used reels and short films to launch their careers - and those of successful filmmakers.
What Is It?
Submit your filmed work via weblink - a reel, sizzle reel, trailer, proof of concept, or short film - to the working industry executive of your choosing. Once they review the work, the executive will schedule a 30 minute phone call with you, during which he or she will discuss the strengths and weaknesses of your piece, and offer up suggestions on how to continue developing it. No one will have a clearer idea of how to make your project market-ready or move your career forward than these executives.
And remember: this is your opportunity to build a potential relationship with someone on the inside. Be professional, be courteous, be yourself, and if you have specific questions for them, ask away! And make sure that you take notes. The information that you'll receive through these phone calls is invaluable and you won't want to miss an ounce of it.
What Our Creatives Are Saying:
"We should commend Jason M. and Stage 32, for helping us cut through the red tape and get good material to the industry. They have been incredibly helpful all the way!"
-Dennis J Hamilton Jr
"...the feedback has been invaluable. What I find at Stage 32 is a positive, can-do attitutde that encourages everyone to make the best content possible and put it out into the world. Thank you to Stage 32. This is an amazing resource."
-Todd Royal
What You Actually Receive:
A comprehensive review of your reel, sizzle reel, trailer, proof of concept, or short film (up to 30-minutes)

An in-depth 30-minute private phone call in which the executive will provide detailed feedback on the strengths and weaknesses of your filmed work, suggestions on development to ensure that your project is market-ready, and suggestions on how to move your career forward.

Ample opportunity to ask any questions that you might have.

We absolutely recommend that you take notes during this call.
What You Submit:
Note: The upload page will say "Screenplay Title" or "Upload Screenplay". You do not need to upload a Screenplay. Instead upload the following as a PDF document:
A cover letter as a PDF which will include a

clickable hyperlink

to the reel or short film that you would like the executive to review. (Make sure your filmed work is on a web platform such as YouTube or Vimeo)

Your resume or list of credits

Your filmmaker

biography
Instructions to create a clickable hyperlink in Word:
Select the text or picture that you want to display as a hyperlink.

Press Ctrl+K. (You can also right-click the text or picture and click Link on the shortcut menu.)

In the Insert Hyperlink box, type or paste your link in the Address box.
Who's Watching This?
You get to choose

from our roster of managers, producers and development executives

BONUS: you have the ability to choose your executive based on genre
Turnaround Time:
This Service is For You If:
You're a director looking for representation

You're a filmmaker hoping to put together a successful proof of concept/sizzle reel for your feature

You want to ensure that your short film packs the punch you've intended

You'd like to get an idea as to what a professional development meeting would feel like.

You want an insider's perspective on how to make sure that your project is market-ready.
Were You Looking for Feedback on the Script for Your Short?
You got it! Check out our Short Script Coverage instead.
Are you outside the United States? Not a problem! Email

WriterHelp@stage32.com

for help with your booking!
Not sure which executive is the best choice to read your script and hop on the phone with? Email j.mirch@stage32.com anytime with information on your script's genre & a logline/synopsis (if available) for advice.
PLEASE NOTE: By booking an order for coverage or consulting with an executive, you agree to submit your script within 24 hours. Due to the professional commitments of our executives, their availability changes frequently. Failure to submit your script in a timely manner may cause your order to be delayed far beyond the estimated timeframe - or go unfulfilled.