Ashleigh Snead - Producer
Producer: THE RANGER (SXSW), SCARE PACKAGE, THE PALE DOOR
Ashleigh has years of business and production experience, both in and out of the film industry. With an MBA from NYU and an entrepreneurial spirit she launched two successful children's clothes companies before making the switch to film. She has worked as a producer on eight feature films, including the 2018 SXSW punk rock horror hit, THE RANGER, Shudder's summer 2020 horror/comedy anthology release, SCARE PACKAGE, and witchy western THE PALE DOOR coming to theaters this Fall.
Your Moderator: Amanda Toney - Producer & Managing Director at Stage 32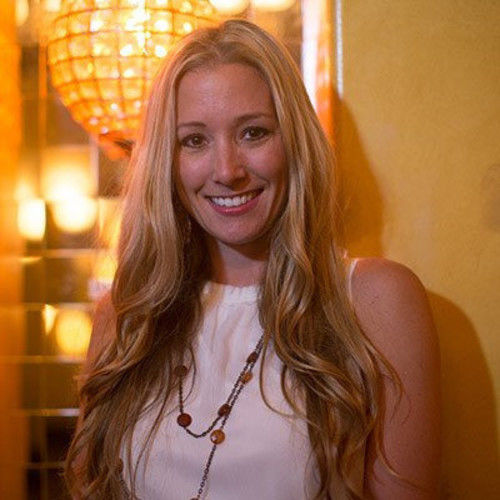 As Managing Director for Stage 32, Amanda oversees operations and business development for the global business. She has curated over 1,200 hours of online education created exclusively for Stage 32, and works with hundreds of entertainment industry executives from around the world to serve as educators and mentors. She has spearheaded partnerships with such prestigious organizations as the Cannes Film Festival Marché du Film, American Film Market, SXSW, Austin Film Festival, Raindance Film Festival, Hollyshorts Film Festival, PGA, WGA and DGA, as well as brands such as AT&T, Peerspace, Pond5, Mandy, Bondit Media Capital and her personal favorite partnership, Tito's Handmade Vodka, which is the official vodka of Stage 32.
As a producer, Amanda has worked on the psychological thriller What Lies Ahead starring Rumer Willis and Emma Dumont; Chick Fight, starring Malin Akerman, Alec Baldwin and Bella Thorne, Metaphorms, a Hungarian film, which premiered at the Raindance Film Festival and Dolphin Girl, an entire Stage 32 production in conjunction with the St. Petersburg Film Commission. She recently sold an unscripted show to a major US network.
Amanda has spoken all over the world at the Cannes Film Festival (France), Hollyshorts Film Festival (US), Raindance Film Festival (UK), Hamburg Film Fest (Germany), Trinidad & Tobago Film Commission (Trinidad), Fest Festival (Portugal) and Harvard (US) on the business of the entertainment industry.