I have a goal. It's to help you become successful networkers right here on Stage 32.
See, lots of us claim we want to network and connect, yet we don't do much about it. Maybe on Monday we send a message to someone to say hello. On Tuesday we might start a thread. On Thursday we might join the conversation on someone else's thread.
But if no one responds or seems to care about our existence, what do we do?
We quit.
We decide that networking here doesn't work and we exit stage left.
Well, my fellow Stage 32'ers, I don't want you to quit. Therefore, I'm going to offer 5 polite ways to connect with Stage 32 members that are sure to bring your virtual networking to the next level.
1) Send a Polite Message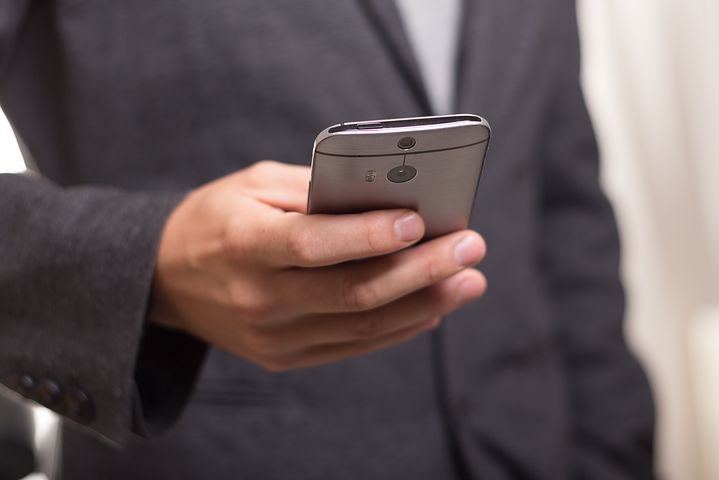 If you see someone on Stage 32 that you think you'd like to connect with, send them a network request. Include a short message that expresses your personality, as well as your gratefulness to be connected.
DO: "Hi there. I see you're also an actor in Chicago. As am I! I would love to connect and swap stories."
DON'T: "Hi, there. I see you're also an actor in Chicago. Can you help me find work? I need a good acting job and I think you should help me. Call me."
I have seen messages like the DON'T above and it makes me want to cry. Be humble. Be kind. Don't be forceful. You'll attract more like-minded people that way.
I've also had members reach out to me more than once asking me to connect them with other members.That's work you need to be doing. Asking a stranger to connect you with a stranger isn't how this works. Network and reach out on your own. If it's a relationship you want to develop because you eventually want to work with someone, send them a polite message.
2) Participate in a Conversation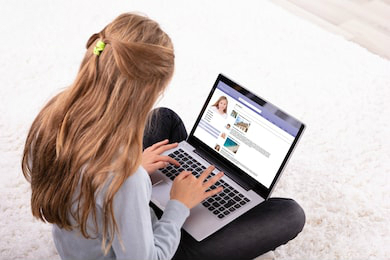 There are eight different lounges available on Stage 32. Join the lounges that interest you the most, and then spend some time reading the threads.
You may be a quiet lurker at first, and that's okay. Sometimes I just read the threads and like them. I tend to avoid any controversy, and stick to commenting on threads that are productive and help other members.
Eventually, you'll want to participate in a conversation or start your own. Our team encourages it. With integrity, too.

DO: "I respectfully disagree. I think guerilla shooting is a perfectly fine thing to do, so long as no one gets hurt. Our team has done it before and we've turned out some great short films."
DON'T: "Are you f*cking kidding me? How can you be so daft? Guerilla shooting isn't nearly as stupid as you are."
Look, we can't control you. You are who you are. But you really will attract more flies with honey. Just behave yourself a little bit and watch the connections come out of the woodwork.
3) Compliment Their Work



I got a message recently from another creative regarding one of my loglines. He was complimentary. It sparked a conversation that led to a mutual respect for each other's work. I ended up visiting his website, reading one of his scripts, and even asked him to audition for my production.
Take the time to get to know your connections and study their repertoire a bit. You never know how you may serve one another later down the road.
DO: "Hi there. Thanks for the connection. I just read the first few pages of your feature. Really great writing. What else have you written that's sci-fi?"
DON'T: "Hey. I don't know who taught you how to write a logline, but yours is too long. No one's gonna want to produce that."
If you can't find a way to compliment their work or who they are, hold off before you reach out. Don't just go to the dark side first. (Save the jerkiness for Reddit.) Feedback is certainly important, even when it isn't exactly favorable, but don't dive in that way first.

4) Create a Work Group



The more time I spend reading blog posts and threads on Stage 32, the more I learn about writers just like me. And one of the things that I've seen pop up from time to time are writers willing to help one another.
Reach out to a fellow member and ask if they'd be willing to exchange a script with you. Or run lines with you. Or write a short film with you. Maybe some say no. But maybe some say yes. And those who say yes just might end up being your BFF.
DO: "Hey. I, too, have a short film written. Would you like to exchange scripts and then swap notes? This is my 4th script and I think the feedback would be helpful."
DON'T: "Hey, can you read my script? I don't have time to read yours, but I need mine read so I can submit it for a pitch. Message me."
Mutual respect, friends. One hand washes the other.
5) Comment & Offer Help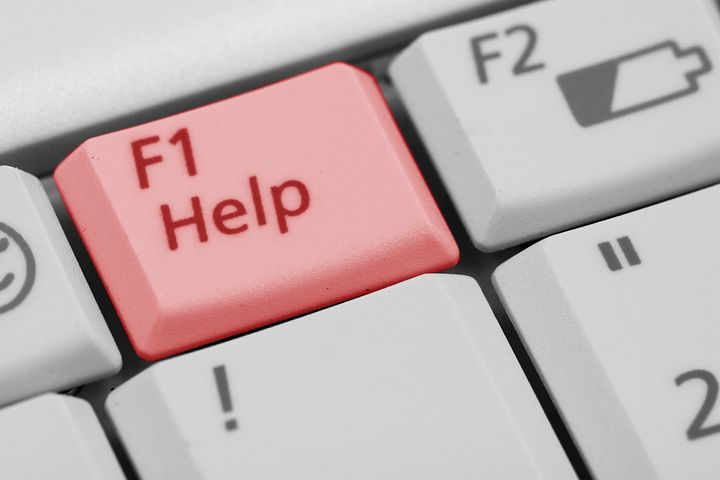 I can name about 25 members, without a stutter, that regularly contribute on the platform. I can even tell you what they do. Why does this matter?
Because when I need a composer or an editor or a script supervisor, I know who to reach out to.
Take a few minutes a day to read the threads and comment on them. Offer sound advice and help. The more you show up in someone's feed, the more they remember you. If you show up once and expect a slew of phone calls because you left what you think is a brilliant comment, I'm here to tell you that your expectations are too high.
DO: "I think you're talking about a line producer. That's a bit different. I'm a line producer and have worked on shows like yours. Send me a message and I can help you further."
DON'T: "Pfft. That's not how it works. If you want someone who knows what they're doing to help, that would be me. I'm busy right now, but I can at least say that what you're doing is way wrong.
Seriously. I've seen these kinds of responses and I remember them and their authors. These are not the kind of people I turn to. Would you?
In the end, show up in integrity. It works wonders.

Other Stage 32 Posts By Joleene Moody:
Don't Give Up Because it Didn't Happen. Keep Going Until it Does
How to Network so Producers Choose You
Do You Need a Writing Coach? 5 Reasons to Help You Decide
How NOT to Land a Part in a Major Production
5 Reasons Why Newbie Content Creators Should Attend a Film or Television Festival
7 Tips to Make Your Stage 32 Profile Work for You
Joleene Moody is a published author, produced playwright, and indie screenwriter. When she's not out in the wild auditioning for roles, she's working madly on her original dramedy television series about a murderous television reporter, which, coincidentally, has nothing to do with the fact that she spent a decade as a TV reporter and anchor in Central New York. (DAWDY PUGG: KILLER REPORTER)

Joleene is currently in post production of a second original television dramedy, STICKS. (Follow the production here: https://www.facebook.com/stickstvpilot/)

Outside of this, she runs her own entrepreneurial venture as a ghostwriter and content creator at joleenemoody.com/. She has helped hundreds of creatives write their books, screenplays, and blog posts.

She's also the content curator for the Stage 32 Blog, sooooo....if you want to be featured and have a story that will serve and inspire readers, send her an email at joleene@stage32.com. She's all ears.

Lastly, if you want to learn how to make more money as a creative entrepreneur, check out her Stage 32 webinar: 3 Ways to Create More Income as a Creative Entrepreneur/Artist

If you like to laugh, work hard, and wanna be a screenwriter when you grow up, connect with her. She'll talk to you in the first person when you do.


---
Let's hear your thoughts in the comments below!
Got an idea for a post? Or have you collaborated with Stage 32 members to create a project? We'd love to hear about it. Email Joleene at joleene@stage32.com and let's get your post published!

Please help support your fellow Stage 32ers by sharing this on social. Check out the social media buttons at the top to share on Instagram @stage32online , Twitter @stage32 , Facebook @stage32 , and LinkedIn @stage32 .