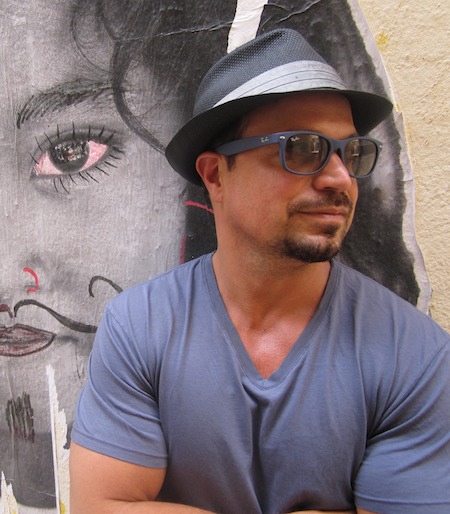 On the morning of June 29th, 1940, Orson Welles stood at the center of what is now Stage 32 on the Paramount lot and yelled, "Action!" The very first scene for RKO 281, better known as Citizen Kane, was underway. Welles was only 25 years old at the time, but he was wise enough to understand that if he was to have success, he needed to surround himself not only with extremely talented creatives, but true collaborators.
History hasn't been kind to Welles - megalomaniac is a word that gets thrown around often – but if you are to read articles and books from back in the time of Kane and The Magnificent Ambersons you'll find that those who worked closely with Welles are quick to praise him as someone who not only solicited the opinions of others, but yielded to them. In short, he embraced the collaborative spirit.
It is with this spirit in mind with which I created Stage 32. As an actor, screenwriter and producer, I have experienced the challenges and frustrations associated with living a creative life. What I've learned over the years is that connections, support and affirmative energy matter equally to honing one's craft. This platform is designed to provide the networking opportunities as well as an extremely positive and collaborative environment conducive to the success of every film, television and theater creative regardless of geography or experience.
But Stage 32 is not only about networking, it's also very much about education. Years back, when I was looking for some screenwriting guidance, I was amazed to see find such a lack of quality education and, for that matter, educators, online. I had my fill of unqualified instructors doling out either base or simply incorrect information. It became my mission to rectify the situation and to give creatives around the globe access to top-notch education. I couldn't be more proud to have accomplished just that.
Today, Stage 32 works with over 600 industry executives and has been recognized by Forbes magazine as the leading source for educating film, television and new media creatives through our Next Level webinars, classes and labs. Further, Stage 32 Script Services provides access to producers, directors of development, managers and agents. Stage 32 Script Services works with hundreds of industry professionals to provide feedback on scripts through script coverage, pitching, consultations and the Stage 32 Writers' Room. To date, over 500 writers have been signed, sold, optioned or staffed by meeting through the platform.
Since we launched in 2011, connecting, educating, job opportunities and unparalleled content have been and remain the cornerstones of Stage 32. The mission from day one, when I invited 100 of my closest industry friends to join the platform, has been to provide a welcoming and productive environment for all film, television and theater creatives. Today, we are over 500,000 members strong and our base ranges from students to Academy, Emmy and BAFTA Award winners.
This is a network for you, built by you. And like most things in life, the more you put in the more you get out. I hope you will take the time to participate in this remarkably talented, selfless and collaborative community. You have my pledge that my staff and I will continue to do all we can to provide you with the resources, education and content designed to give you the best opportunity at success no matter where you are in the world. Creativity is truly universal.
I look forward to connecting with you.
Rich "RB" Botto
Founder/CEO
Stage 32