You will have a private hour-long call with the executive of your choice. This does not include a script read.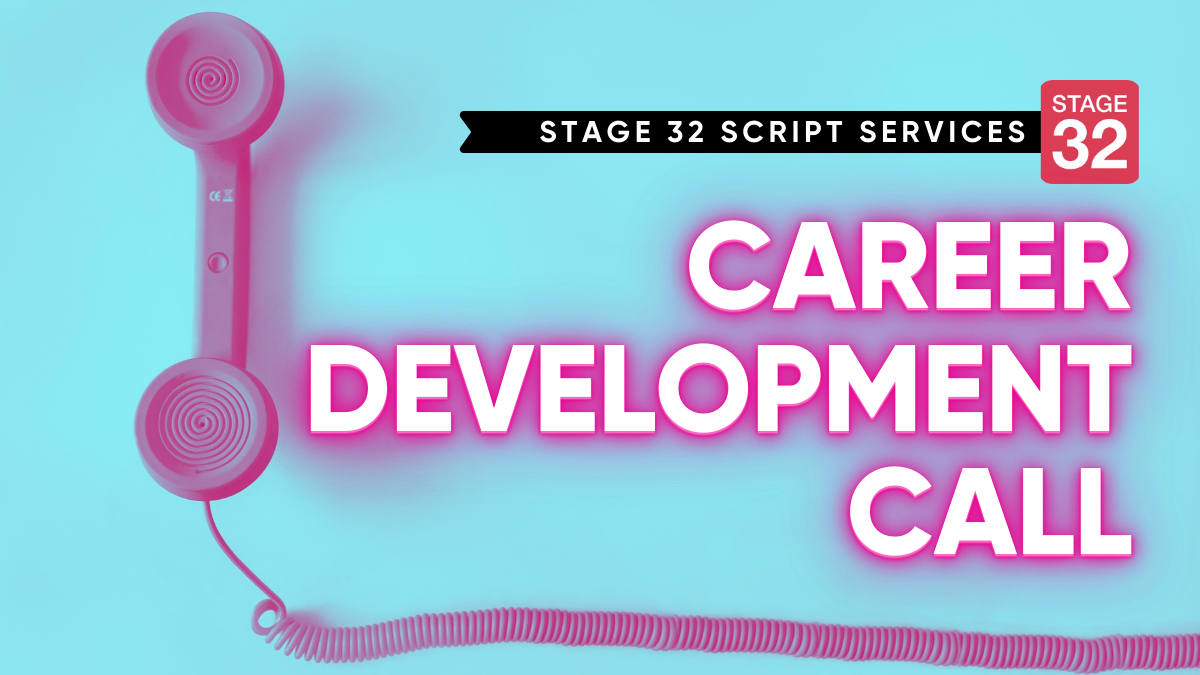 It's no secret that navigating the entertainment industry can be tough. Every successful industry professional - from filmmakers and writers to producers and studio executives - will all say the same thing, "without a mentor, I would have never achieved the success I have."
If you don't have an industry mentor who can help you forge a career path for yourself in a highly competitive industry, you are potentially limiting your ability to succeed.
That is why Stage 32 is bringing you some of the industry's top filmmakers, producers, executives, and literary representatives who are hand-picked to help you move your career forward.
You will be able to choose from a roster of working, qualified industry professionals who are in the trenches right now and have a private 60-minute session. During this call, you will have the chance to talk about your goals and your portfolio of projects, while getting advice and consultation from a professional of your choice.
Some examples of who should take advantage of our Executive Mentorship Program:
Screenwriters interested in obtaining representation or learning how to navigate the business
Screenwriters interested in filming or producing their own material
Screenwriters interested in taking a project from concept to completion and beyond
Filmmakers seeking advice on working with production companies, making the jump from shorts to features, securing financing in a DIY world, or finding great material
Producers seeking advice on raising financing, securing talent, putting together line budgets or working with directors
Whether you're a novice trying to find your way or a seasoned professional looking to take the next step up the ladder, our Career Development Call will help you cut through the noise and shorten your path toward reaching your goals.
You will leave your call with answers to your questions and inspired to take your next steps with confidence.
NOTE: All available mentors have been vetted by Stage 32 and are guaranteed to be working professionals. They all have extensive knowledge about the craft, industry and current trends in film, television, and digital content. Many have launched the careers of writers and filmmakers who are now working in the industry. All are incredibly approachable and interested in the success of those they mentor. Your satisfaction is guaranteed.
What You Receive
60 minute private phone call with a mentor (literary manager, producer, development executive, etc) of your choice.
Detailed and specific answers on how you can best navigate your screenwriting or filmmaking career.
Advice from industry professionals who have launched the careers of working writers and filmmakers.
Please note: This service does not include a script read or coverage. If you are interested in script coverage or consultations, please click here.
What You Submit
Please submit a one page biography detailing your previous experience, your portfolio of scripts or completed projects as loglines, your professional goals, and 3 sample questions you'd like to ask your mentor.
OR...
Want to get feedback on your synopsis for a single Feature Script or TV Pilot? Send a 1-2 page synopsis to the mentor of your choice, along with 3 topics of conversation you would like to cover in the hour.
Please make sure to also provide two different methods of contact for your call (multiple phone numbers, a Skype handle, etc.)
Turnaround Time
Your call with your mentor will occur within 3 weeks of your order.
Not sure which executive is the best choice to read your script and hop on the phone with? Email j.mirch@stage32.com anytime with information on your script's genre & a logline/synopsis (if available) for advice.