Hello! My name is Avery Rouda and I am a member here at Stage 32. I'm so excited to share with you guys a little bit about my writing process and how I made moves in the industry to establish myself as an award-winning screenwriter and filmmaker.
I've got some tips and tricks up my sleeve, and I am here to share those insights with you in hopes they will help inform your hero's journey as they have mine.
Tip #1 – Focus on Story
Thinking about writing a movie idea into a screenplay can seem almost overwhelming at times. Trying to picture the big plot and how the character moves from point A to point Z across the sweeping arc of THE STORY -- let alone figuring out how the logline is supposed to sound - are all things that can keep a writer away from her keyboard and blocked from actually scripting a story.
Like Michael Arndt says, "Writing a screenplay is like climbing a mountain blindfolded. But the hardest part about climbing a mountain blindfolded is just finding the mountain." So you start where you know you can. At the base of the thing. You find your mountain – Your story. And from there, you just have to stay committed to the process because, no matter what, if you keep going, you'll reach the top and, after late nights banging your head against your laptop and endless coffee runs to the local cafe, you will have climbed the mountain and will have a first draft to show for it.
But what is story? What is this big mysterious engine that everyone talks about like we have the slightest idea what it really is? I've never thought about story like this before, but, if you boil it right down to the bones, story is movement. You can tell a story without words, with pure energetic direction. You can dance a story to life, you can sing a story to life. Story is the great glue of the universe. It's in our blood as people. The desire to express story is there because we've all got one. The story is in you and it's waiting to be set free. Stick with it and be true to yourself. Summon up a story from the depths of your being. Within you is everything you need to tell a story that shines.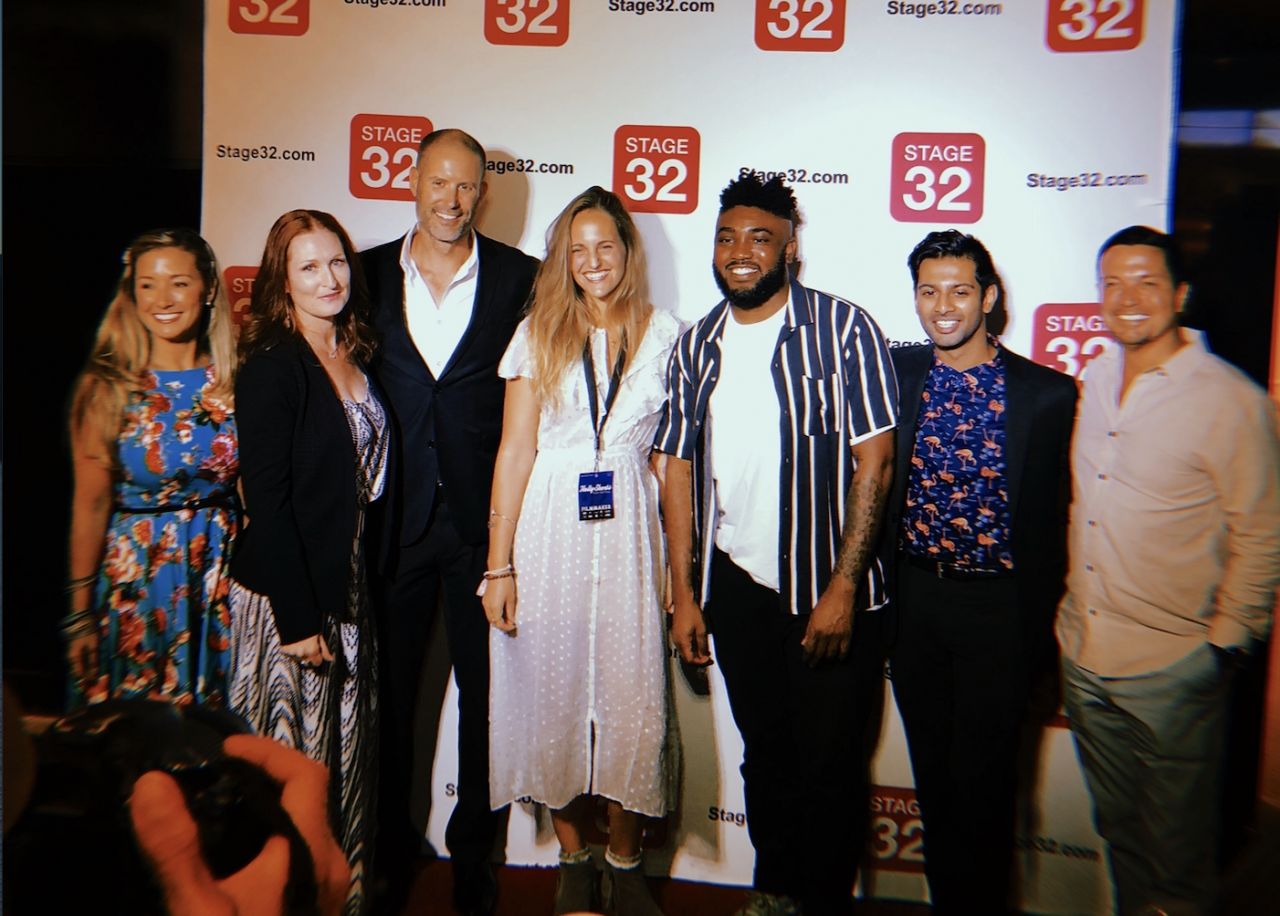 On the Red Carpet at the Premiere of the Stage 32 Short Film Program at Hollyshorts
Tip #2 – Set the Vibe
It's true, you should start with what you KNOW. You know you want to tell a story about blank. You know you want to set it in a world that's blank. You have a vision and it's coming through you like a title wave of emotion! So ask yourself, what does that emotional surge LOOK like? What do I want people's reactions to be when they SEE IT on the screen?
Writing for the screen is a sensory medium. Visualize the tone of your show or film as if it sat on a spectrum of light. After all, a movie is a trick of the light! So think in terms of light language. What do I mean by that? Think of the color scheme. The details in the fabric of the narrative. The depth of the shadows lurking in the background. Think of music. Put together a Spotify playlist of songs that make you feel all the feels you want to imbue into the script.
Make a vision board with imagery that inspires the look/feel of some of the shots you are bringing to life in the script. You have to set the vibe and make sure the tone you've created in black and white text jumps off the page to create a corporeal experience. Make it moody or make it thrilling. Just make sure you make it your own.
Poster for my Animated Short Film "Dream Catcher"
Tip #3 – Is it Film or TV?
Once you've got your story – I mean really got something novel and brimming with life – then you're ready to decide on a format for telling it. Start by having a dialogue in your brain (oh wait, that's where we always start!). Ask yourself, is this scripted story meant to live on the silver screen or the streaming tubes? Am I trying to pitch this thing to the studios or the networks? It's important to frame a budding story in the realm of film or TV (even if you're still not sure and want to change it afterwards) so you can speak to the executives that will ultimately want to buy your screenplay.
A great place to find out whether your story wants to live in the land of film or the universe of TV is to look closely at the world you're creating. Is it finite or totally open to a twelve season adventure? Is it a character piece woven into a setting that's familiar yet quirky? Do you have a lot to say and not enough time to say it in an hour and a half? What's going on in the story that's already in motion and is it begging you to solve a crisis right there by the end of act 3, or is this bigger than you - bigger than the character, requiring a team of professional episodic writers who dwell in the mysterious portals known as "a writer's room" to help you fully explore the depth of this beast you've created?
The differences between a feature and a pilot are many. Right off the bat, you have a 100 to 120 page screenplay versus a anywhere from 30 to 60 page pilot. So that's a huge difference right there: page length. The way I know if I'm telling a story for TV or film is whether or not my character, in this mythical world of questing, is going to facilitate a fixed, start-to-finish hero's journey. If the answer is yes, we're working with a feature. If the answer is undecided, open ended, and unclear, then you're probably working on the first episode in a much larger series. We can get into the specifics of writing for TV during another blog post, but, for now, let's stay focused on the method.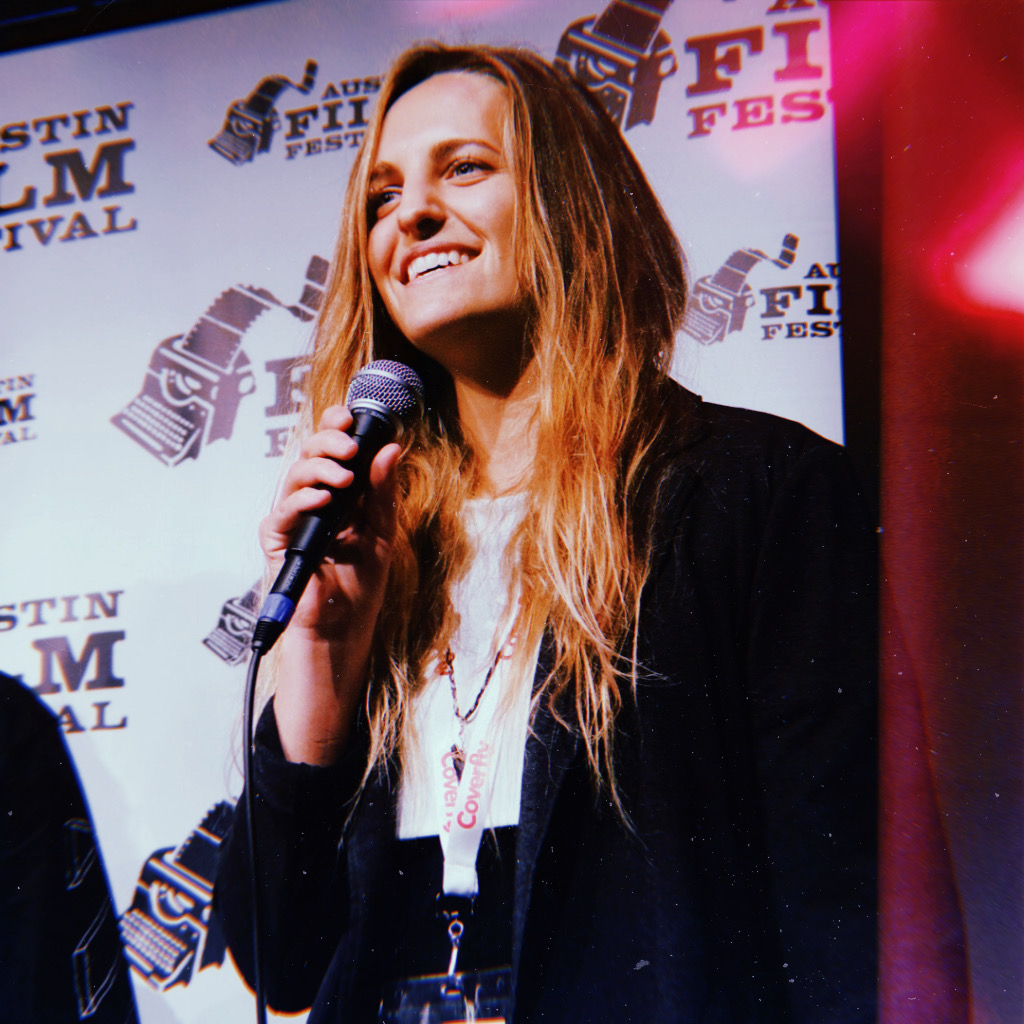 Speaking at the Stage 32 Short Film Panel at the Austin Film Festival
Tip #4 – Let's Talk Method Writing
People always talk about the process of Method Acting, but let's talk seriously about the writer's method – Method Writing. When you're totally zoned in on a story, you're living and breathing the elements of the world. You're reacting in real time to the injustices done unto your character. You're experiencing this alternate life inside and out. There's no distinction between reality and imagination – until you take a sip of your espresso and you're like, "Wait, where was I? What time is it?".
That's the creative flow of a Method Writer – and it's AMAZING! You open yourself up as a vessel and have the courage in your heart to be present with all that is unfolding from the depths of your being, pouring out though your typing fingers like electricity, and on into the digital paper in front of you. It's all so very trippy, actually. But, hey, they don't call it movie magic for nothing… So tap into your magic! Let yourself go! Find your voice and use it. Don't let doubts get in the way of your beautiful creation. Don't let fear keep you from playing the leading role in your hero's journey. You've got to open up and commit to being an instrument for inspiration to find you working on this thing or else you're just going to be wasting yours and your characters' time.
As Neil Gaiman says, "You have to believe your characters and you have to believe in them." Let the characters steer this ship. Let them teach you how to fly! You might think you're the one running the show, but there is a secret door in the back of your subconscious that'll open if you let it. And it will connect you to the very essence of storytelling, the explosive force in this universe that propels worlds into existence and devours giant stars like a destructive god. That force is creativity.
Still from my Award-Winning Animated Short Film "Dream Catcher"
Tip #5 – Seek Out Constructive Criticism
We are our own toughest critic.
Along the way, you might find yourself off track. You might have gotten a tad distracted by your own writer's block, your own doubts and fears, which is normal. The important thing to remember is: you're making this for the purpose of entertainment. AKA you're making this to be shared with others, with the world outside your computer! So you might need to get out of your head for a little and give your script to someone you trust so they can give you some much needed perspective.
Unless you're in film school nobody is going to come to you asking, "can I read your opus pretty, pretty please?". No, you have to seek it out. Be brave! Because, at the end of the day, you're giving birth to something that is going to have a life of its own and you, as the writer, have to be okay with that. Creation and destruction are two sides of the same coin. Get comfy with the art of killing your darlings so new and better ideas can flower in its place. You can only get there by allowing the script to be read and absorbed by others. That distance provides self-reflection. It's a chance to take a literal and metaphysical step back from everything and just listen to what people are telling you it needs. Now, that doesn't mean you want to change every act and uproot the whole plot. Please, no. You read the note behind the note. You take what you want from each critic, including your own.
By the end of the braintrust process, you should have some new ideas that don't take away the essence of your story, but rather accentuate the best parts. The feedback should simply realign the vision. By tuning into other people's reactions to your script, you might just develop a way deeper and more meaningful connection to the material as its creator.
We are our own deepest confidant.
Tip #6 – The Journey is the Destination
You made it to the end. The FINAL FADE OUT. You've got your first draft of a killer script and you're ready to start shopping it around for real. That's great! Congratulations!! You deserve a nice Postmated dinner and to binge watch that new Netflix show everyone's been raving about…
But just remember, the ending of a screenplay is only the beginning of the movie making process. Be ready to take on the next adventure – whether it's a pitch deck or a rewrite, physical production on a proof of concept or an option agreement.
We never know where the journey will lead us, but isn't that the fun of it all? The journey is the destination.
About Avery Rouda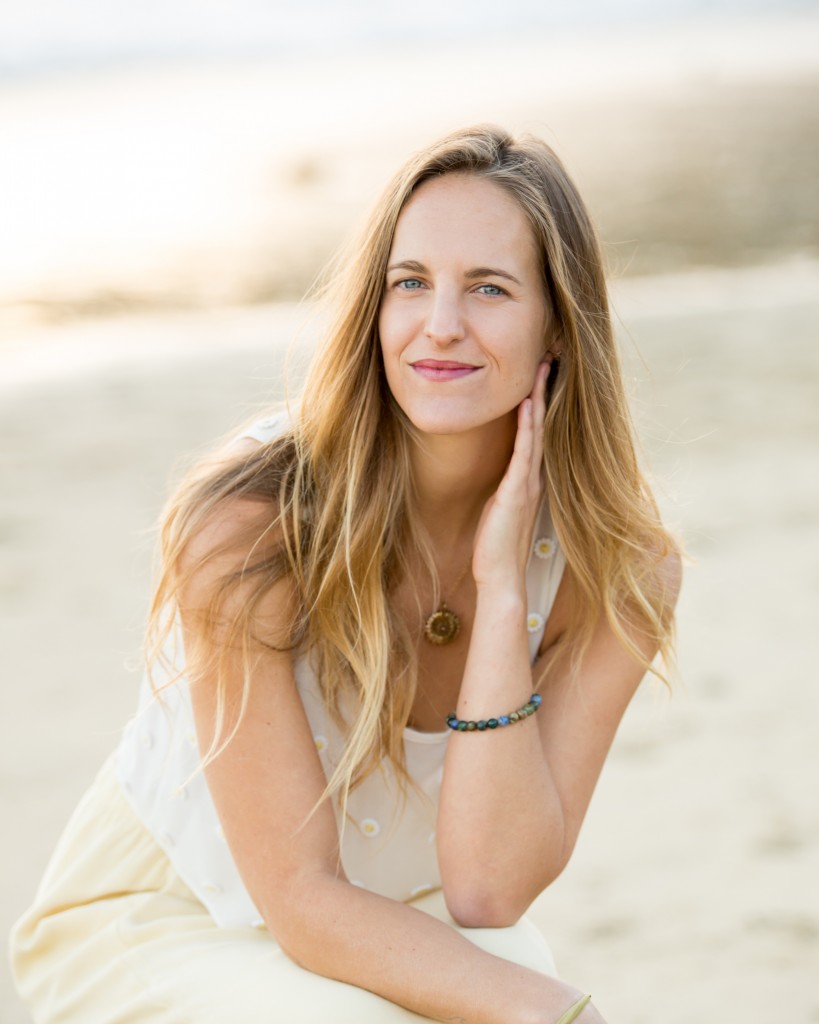 Avery Rouda is an award-winning writer, director, & producer whose work in the entertainment industry impacts social and spiritual change. Avery is the CEO of Enlighten Productions, a production company committed to telling stories that shift & uplift global consciousness - engineering a kind of Rainbow Bridge between spirituality & storytelling.
---
Let's hear your thoughts in the comments below!
Got an idea for a post? Or have you collaborated with Stage 32 members to create a project? We'd love to hear about it. Email Taylor at taylor@stage32.com and let's get your post published!

Please help support your fellow Stage 32ers by sharing this on social. Check out the social media buttons at the top to share on Instagram @stage32online , Twitter @stage32 , Facebook @stage32 , and LinkedIn @stage-32 .