Talented writers sometimes start off creating unique and authentic stories, then it tapers off into garden variety offerings. It can sometimes be challenging to continue producing good content due to the pressures of deadlines and the ever increasing demand for good content. These 6 approaches have helped me remain true to myself.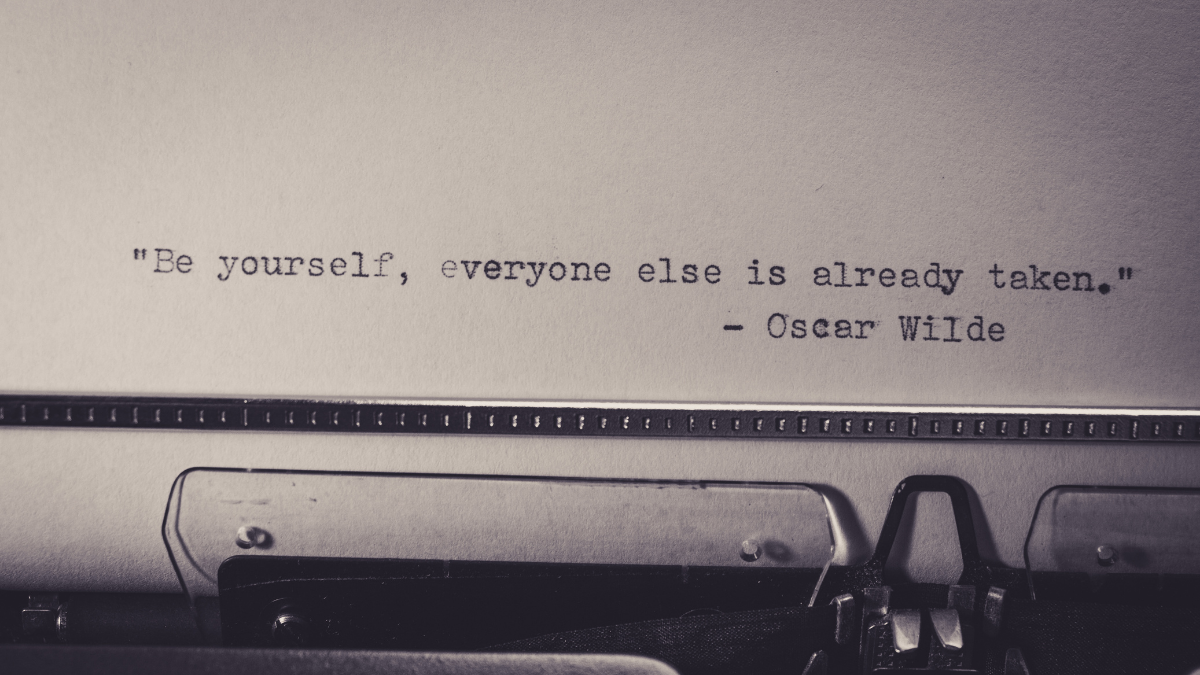 1. Be Authentic! Be Yourself
This seems obvious, but it can be hard to remain true to yourself when it appears like the rest of the world admires everything that you are not and celebrates everything opposite to your "thing". We are all unique, as such, your work should reflect our voice, our identity, our fingerprint. Write the story you want to tell or one based on something you are passionate about. Your uniqueness brings new content and point-of-view to your story. It may not be the voice people are listening to right now, but it will eventually be. When you write authentically, writing becomes effortless and enjoyable. This doesn't mean you don't experience the usual challenges every writer goes through - like writer's block. The point is that you enjoy the good and accept the not so good as part of the process.
As a writer, I find it easier to write stories I actually want to tell. Not stories everyone else wants me to tell. This is especially useful when a writer starts showing their work. Appreciate that everyone has an opinion and sometimes it seems everyone is a critic! It's up to you to choose which ones to listen to. I'm open to suggestions on how to improve my work but not to change it in such a way that the original story is completely lost or invisible!
I learn from everyone, but find ways to adapt what I learn to myself. I read an article by an experienced writer a while ago. Part of her writing process was to discipline herself to write at least 500 words a day. I tried this for about two months. It was a struggle. It felt forced and writing became a chore rather than the fun adventure it's always been for me. So I adapted that discipline to myself.
I enjoy nature walks which I take 3 times a week. On those walks, I take some time to think about the story or stories I'm working on. It is never forced. I allow my mind to explore the story so far and then whole scenes flashes through my mind. Those walks loosen the creative in me and I'm able to write many scenes that translate to several pages of a screenplay or book. This is also how I combat writers block.
2. Write What You Know
Don't let the pressure get you. Write and continue writing what you know or at least what you would have a lot of fun researching/exploring. This is probably most useful when you are starting out as a writer. It makes the process more fun and your voice easily comes out. There are certain TV, films and books genres I grew up liking. Writing in those genres is truly enjoyable. The stories I write almost always have elements of the different cultures that have influenced my life. These are the stories that are the most fulfilling and best show the voice of a writer.
3. The Story Matters
One of the best things about writing is the story. Whether it's a unique concept is not as important as telling a good story. Don't get weighed down by the technicalities of writing. That will be addressed during rewrites. I remember when I first started writing screenplays, I just focused on the story. Then when I finally built up enough courage to put my work out there, I chose to do so via competition. That was when I found out about standard screenwriting format. It took a while to become familiar with the different formats, but using professional software helped a lot. I remember being frustrated because all I really wanted to do was tell the story. Then gradually I began to appreciate the usefulness of these formats. It's like driving a car, when you signal right, every motorist knows that's your intention and responds accordingly. Having said this, the story you tell and how well you tell it, matters the most.
I saw the script for a short film that won an Oscar. It was 4 pages long with not a single format in sight! So the story really matters.
4. Let Rejection Fuel Your Purpose
For a writer, rejection is a part of life. It's not personal.
It is an opportunity to build and strengthen your work. Rejection is not necessarily a reflection on the quality of your work. It may just be "bad timing". Perhaps your story is not what a producer is looking for at that time. It could also mean something better is ahead. Sometimes, disappointments are really blessings in disguise.
The first work I had rejected was a short story I'd written for a competition. I didn't place at all and though I thought I was prepared for it, I wasn't!
I felt like a failure which is unusual for me. I finally stopped dwelling on the fact that I hadn't moved on in the competition. The earth was still rotating on its axis and the world hadn't ended because my work had not progressed.
I decided to review the scoring and comments of my submission and found something I had missed. The only part of the scoring that I didn't get the " Improve" or "Average" score was in "originality' and that score was "Good". I must say it really cheered me up seeing that.
So I re-read the piece and agreed with the result 100%! In fact I felt embarrassed that I had submitted the work! Then I re-wrote the story and turned it into a novella and have since written a feature length screenplay inspired by that story. The main lessons I learned from that experience is that competitions can be a great resource to get feedback on your work and rejection can be a stepping stone, provided you do not give up.
5. Join Communities that Build You Up
Joining online communities like Stage 32 is one of the best decisions I've made in this journey! The opportunity to build and network with other like-minded creatives, professionals in the industry and learn from services they provide is invaluable. Stage 32 offers several opportunities to attend information-packed webinars, get tips and advice from blog posts, priceless opportunities to pitch directly to industry professionals that can really make a difference in your career and many more other amazing benefits of being part of this wonderful community. This community builds you up.
I listened to a free webcast from Stage 32 a few weeks ago - One of the "Ask Me Anything" series where "RB" answered a question I didn't even know I was asking. It confirmed that a strategy I was grappling with was indeed possible. He answered it brilliantly using examples from his own experiences.
6. Enjoy the Journey
It's not worth your time if you're not enjoying what you are doing. Life is too short to copy someone else or to spend valuable time on something that doesn't bring you joy. One way to do this, is to play to your strengths and look for people and communities that build you up like Stage 32. Not everything works for everybody in the same way. Find your "thing" and your "person(s)". They will be the ones genuinely cheering all your victories, going out of their way to open up opportunities for you and encouraging you when the "chips are down".
Final thoughts
Have fun. Stay positive. Misery may like "company" but no one wants to be that "company". You may have been striving for a long time, keep going at it, your time will come. It always does.
About Inky Egwuenu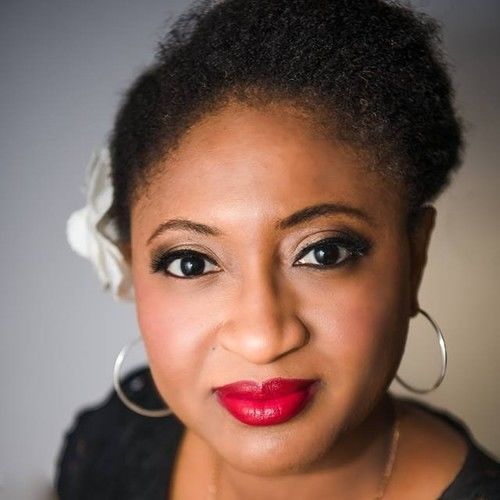 I've been passionate about storytelling for a very long time. The influence each story has on the writer, as well as the audience, is very powerful! I love engaging with every character, subject, place and world that I create and hope all those who follow my work enjoy the opportunity to travel with me on my creative adventures.
---
Let's hear your thoughts in the comments below!
Got an idea for a post? Or have you collaborated with Stage 32 members to create a project? We'd love to hear about it. Email Taylor at taylor@stage32.com and let's get your post published!

Please help support your fellow Stage 32ers by sharing this on social. Check out the social media buttons at the top to share on Instagram @stage32online , Twitter @stage32 , Facebook @stage32 , and LinkedIn @stage-32 .