It goes without saying that the entertainment industry is unlike any other. It is fast-paced, creatively challenging, ever-changing, exciting, and extremely competitive. Entertainment professionals, especially directors, are constantly taking on new projects, looking for new work, and finding new opportunities to expand their portfolio of experience. Many people aspire to become an entertainment director, but very few will actually make it to this highly coveted role. If you have been lucky enough to build a successful career and feel you are on the path to becoming a director, the first step on your new journey is to have an effective resume.
Whether you are an established name in the entertainment industry, or just trying to break into it, having a competitive edge during the hiring process is the first step towards success. For entertainment directors, it's a combination of experience, expertise, talent, creative vision, and accomplishments that help producers, recruiters, and hiring managers to determine if you're an ideal candidate or not.
That's why a traditional business resume isn't going to get you anywhere as a director. To land the position you want, you need to stand out from the hundreds of other candidates that have the same skills as you.
1. Let your Previous Experience do the Work for You
As a director, you've worked through the trenches, you've gotten your hands dirty, done the grunt work, and have finally had the opportunity to show your strengths. When you are ready to start seeking new employment, the first thing you want to do is highlight your previous work on your resume.
Include the selected credits that you have worked on in some capacity. The more well-known the better but including at least 10 credits—if you have them—will make a big impact on the effectiveness of your resume. Let your previous accomplishments do the work for you.
As a director in the entertainment industry, throwing around names and titles is not a bad thing. In fact, mentioning the names of industry-leading players that you have worked with will only help you look more attractive to potential employers and will also lead to talking points in an interview. Everyone gets a little starstruck once in a while, whether they admit it or not so don't be afraid to name drop.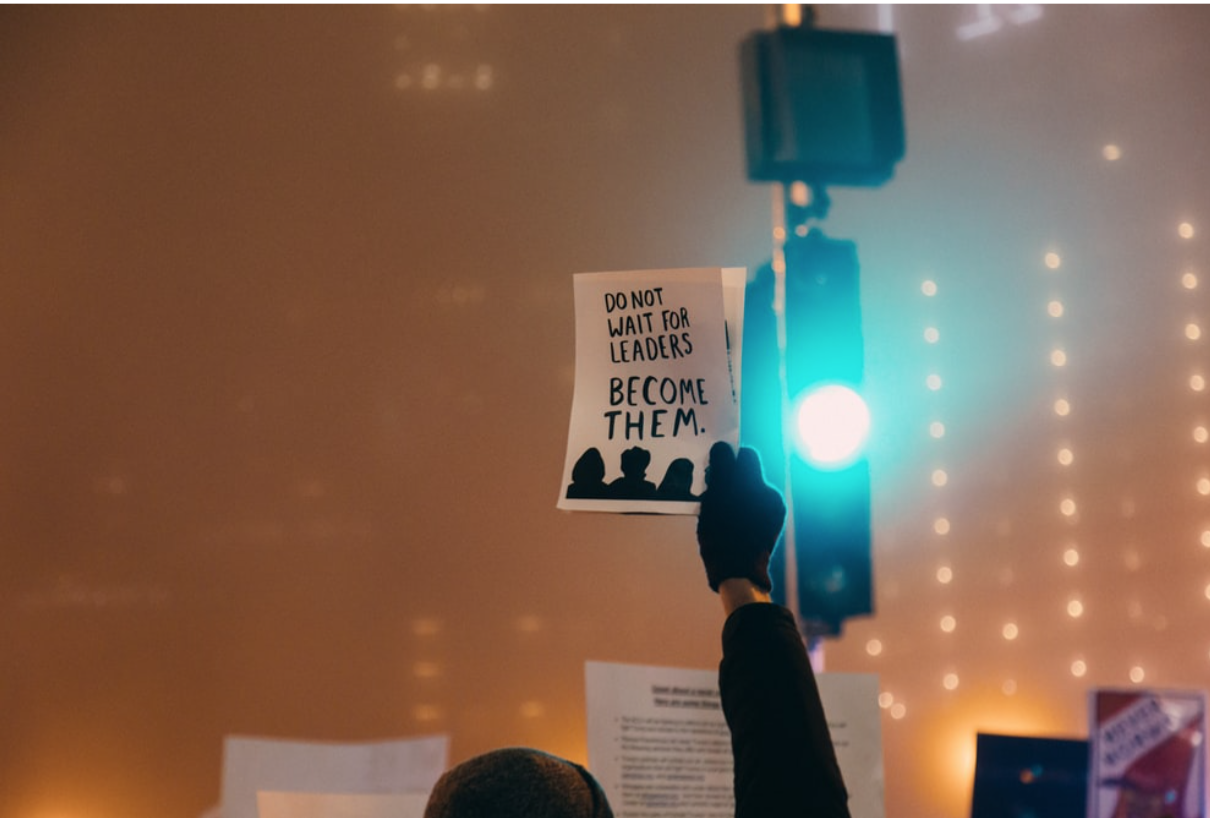 2. Leading the Way through High-Demand Projects
Directors lead the show. They have to continuously manage multiple tasks, people, and goals to ensure the success of a project. If you don't have both the people and operational leadership skills, your resume will quickly be tossed aside.
Showcasing your leadership strengths on your resume will not only help position you as a qualified candidate for a director's role, but it could also set you apart from other directors. Be sure to outline the number of projects you have directed, the size of projects that you have led, and your experience with mentoring and leading others in the industry.
3. Leveraging Adaptability, Convergent Thinking, and Resiliency to Overcome Problems
The entertainment industry is nothing if not unpredictable. A project could be on track one day and falling apart the next. When a challenge arises, if you do not resolve it quickly, you could be left with a failed project and a big hole in your career. Directors need to be able to adapt their leadership style, as well as the projects' tasks and goals at a moment's notice.
One way to show your ability to adapt on your resume is to highlight the various creative environments you have worked in. Letting the reader know that you are able to overcome the challenges of various production environments is another key skill. Being able to think on your feet and roll out a new strategy to overcome challenges is one skill that directors must include on their resumes.
Provide specific examples related to previous projects to show your problem-solving skills. Use the Situation, Task, Action, Result (STAR) method to accurately highlight your previous accomplishments. These do not have to be only during previous director-level roles but can also be from experience in production support or assistant positions.
4. Industry Expertise and Thought Leadership
So, you have the credits, you've built a portfolio of accomplishments, and your career history speaks for itself. But have you contributed anything to the entertainment industry itself? If you're an advocate for driving change, growth, and improvement across the entertainment industry, this is something that must be included on your resume.
Highlight things like the organizations and affiliations you are a member of, public speaking events you have engaged in, and conferences or events that have participated in. If you've served as a mentor or coach for peers, include that as well. Showing the reader that you're not only committed to your personal career success, but also advancing the entertainment industry as whole will be very attractive to recruiters and hiring managers as it shows your passion for the entertainment industry.
5. How your Career Progression Led you to the Director Title
Let's face it, no one breaks into the industry at the director level. You've had to work your way up just like everyone else. This is something that is important to show on your resume.
Cover at least the last 10-15 years of experience on the resume, but you can also mention previous positions and companies to show that you have built a well-rounded career in the industry. If you are one of the lucky ones that quickly secured a director role, make sure you show how you got there by noting key accomplishments and projects.
6. Show Them the Money
The entertainment industry might be different, yes, but it's still a business. Positive profit margins and financial results are the ultimate goal for all entertainment industry projects. As the director, you are ultimately responsible for the financial success of a project.
On your resume, you will want to highlight your experience with managing both small and large budget projects, negotiating effective contract terms, implementing cost control initiatives, and driving positive ROI results. Include numbers and specific metrics to really show your strengths in driving financial gains.
7. Creativity & innovation are the Keys to Success
Directors are storytellers. They have the vision to take a script and use their interpretation of it to make it come to life. In a director's resume, there must be specific examples of how you created the overall vision of various projects.
Show how you were able to take a concept and make it a reality by highlighting your experience in overseeing the full pre-production, production, and post-production phases, as well as partnering with creative teams to develop the project's message and identify.
8. Keep the Formatting Simple and Easy to Read
An entertainment director's resume should include a simple, clean, and inviting format. It is not the time to express creative vision. But if you think that means your resume should be boring, you would be wrong.
The old-school traditional format won't do you any favors, but a modern template with simple and clean lines, a touch of color, and clearly defined sub-headers will make it easy for readers to navigate and therefore, have a positive impact on them. It is also important to have an Applicant Tracking System (ATS) compatible format for the organizations that require you to go through the traditional route of applying online.
Note: It is also important to have a director reel - this is a short video compiled of clips of your work. This is a great place to let your creativity blossom and showcase the visual style of your work.
9. Spell out your Entire Career History
Projects, accomplishments, and selected credits might be the most important items to include on an entertainment director's resume, but it still has to contain the key elements of a traditional resume. Using the reverse-chronological format, include the details of each position you have held. These can be both full-time employment and contract positions. Include the company name, title held, dates of employment, location, and specific details of the role responsibilities and accomplishments.
You've likely been told for most of your career, "It's not what you know, but who you know!" in the entertainment industry that will help you make it. Although networking is a crucial part of securing new employment, having an effective resume will take you far in your career. Most organizations—no matter what industry you work in—still have to follow HR guidelines, which includes a formal hiring process with proper resume screening. You have the experience, the accomplishments, and the credentials, but without a resume that effectively highlights them, you will immediately be sent to the reject pile.
About Mike Podesto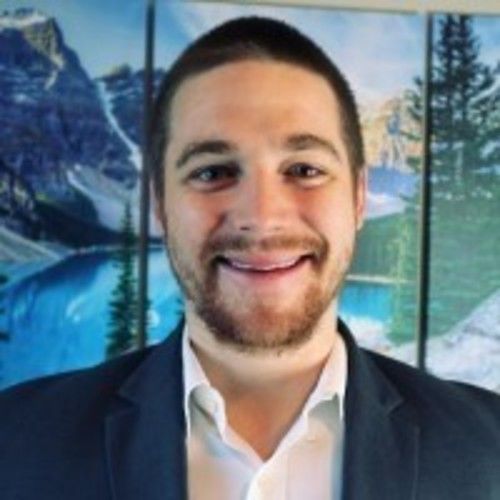 Mike Podesto is a former recruiter and current Founder & CEO of Find My Profession, a leading resume writing and career coaching company. Mike's career advice has been featured on sites like Inc., Zety, Motherly, Fast Company, and more. His viral posts on employment have been seen by millions on LinkedIn. He's even been featured in a variety of career-related podcasts such as the Hired podcast Talk Talent to Me, Strong Suit, and Authors Unite. Mike is passionate about helping jobseekers find fulfillment in their careers by breaking down the tedious job search barriers.
---
Let's hear your thoughts in the comments below!
Got an idea for a post? Or have you collaborated with Stage 32 members to create a project? We'd love to hear about it. Email Taylor at taylor@stage32.com and let's get your post published!

Please help support your fellow Stage 32ers by sharing this on social. Check out the social media buttons at the top to share on Instagram @stage32 , Twitter @stage32 , Facebook @stage32 , and LinkedIn @stage-32 .