If you're an actor waiting for roles and feeling like the well has run dry, stepping out of the actor's classroom and into the depths of a film festival can make all the difference. If you've never attended a festival or thought that perhaps you didn't belong, reconsider. And then dive into the following guide for all the reasons why you should.


1) Submitting Your Own Content Improves Your Acting Career
You've likely heard it a thousand times already, but it's worth repeating: It's important to create your own content. These days, it's even crucial to have a professional grade setup for self tape auditions. So, why not use the tools you already have on-hand to advance your career? You don't have to be a one-person Universal Studios, but you do need to be practical and effective with what you have.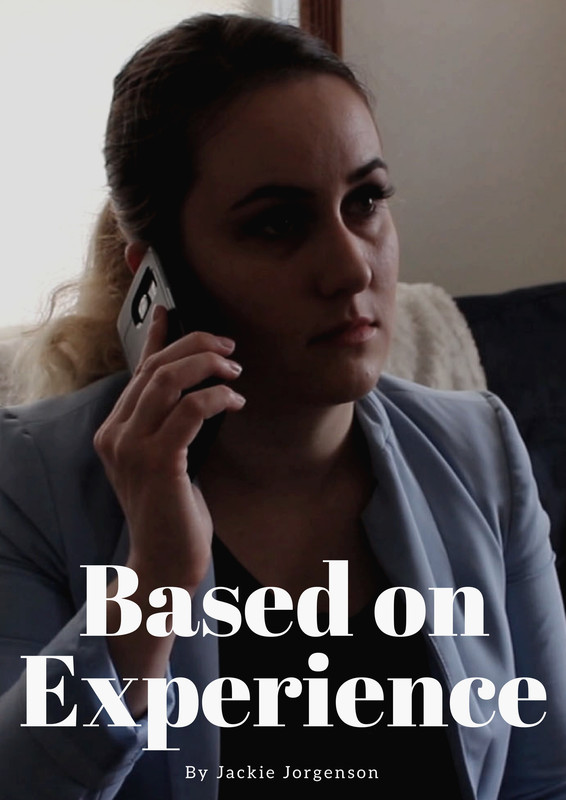 "Based on Experience" teleplay poster, starring Jackie Jorgenson.
The film is premiering at the Broad Humor Film Festival's Broadsides
Screenwriting Lab at Electric Lodge in Los Angeles on September 2nd, 2018, at 4pm

2) Write Scripts & Cast Yourself
Empower yourself by putting down a baseline of scripts you plan to perform in. It doesn't have to be a myriad of features and pilots, no. Even two short films that highlight your brand (aka character types) are a fantastic start.
Still intimidating? Simplify it further by creating a single scene microshort. Remember, the purpose is to highlight your skill, not leap outside of your realm of knowledge and comfort. Use real life experiences to inspire the direction (and amplify your eventual performance).
Now these scripts, or even concepts, can be added to your IMDb Pro page (and remember to add yourself to the cast). This provides visitors an idea of where you're headed and how you should be cast. It also means you have an "in" to submitting to festivals. If your piece is selected, networking with creatives becomes easier. These are the people who may either take you on as an actor in their latest production, or collaborate in producing your script. It also provides an easy conversation piece for nervous networkers.


Jackie Jorgenson on set of self-produced microfilm, "You Got Me"

3) Producing Your Own Shorts Doesn't Require Big Budgets
Okay, so you have a script, but you don't want to wait around for collaborators to help produce it. Hit the festival circuit with a piece that highlights your abilities as an actor, but also boasts professional grade production quality. It makes marketing your skill set much easier when people can actually stand to watch your performance.
Also, consider that there are film award festivals out there. If you create an award-worthy performance, you suddenly have something else of interest to add to your IMDb profile. Instead of waiting for a juicy role to come your way and the team to submit you, put the power squarely in your own hands and show us what you're capable of.
Cost Saving Production Hacks
No camera or audio equipment? Film using a high quality cell phone with a second phone to capture audio. Keep the second phone just out of the frame. The separate files will enhance the quality, without breaking the bank.


Some cities offer camera and equipment rentals like

Henry's

and

Long & McQuade (audio only)

in Toronto, Canada.


Don't have editing software? Don't plan on special or graphic effects. Keep production as simple as possible and let the performance shine.
Jackie Jorgenson in her comedic self-produced, award-winning web series, "Far From Hollywood," lit solely by out of frame salt lamp.

Easy Ways to Keep it Simple, but High-Quality
Looking for interesting lighting? Create your own gels and filters by draping tissue paper in front of your light source. Just not too close as that can quickly become a fire hazard. Alternatively, salt lamps create vibrant red tones.


Consider only using your home as a location. This simplifies planning and ensures your location won't fall through at the last minute. Plus, you have intimate knowledge of the natural lighting and spacing of each room.


The smaller the cast and crew, the less likely that someone will drop out.


If you have someone helping with cinematography, make sure they add movement to their shots. Throw your tripod on a skateboard or wheeled chair for simple pans. Or, if filming alone, zoom in on the frame in editing so that you can actually move the whole image around (slowly) as the scene progresses. Not possible? Find ways to move yourself within your scene so that the flow feels natural and shots can be cut together at a faster pace.


Free Film Festivals Ideal For Actors
Low Cost Film Festivals Ideal For Actors
Of course, focus on submitting to local festivals you plan on attending.


Jackie Jorgenson's behind the scenes preparation for ArtPrize display, "Blind Date With A Short Film."


4) The Benefits to Networking at Film Festivals
Indie filmmakers often cast people they know. First, because it saves them time, and second, because they're excited to work with nice, talented, enthusiastic actors. Networking almost acts as an audition in that sense. So, take the time to watch films and get to know filmmakers in a genuine way. It may just help you book your next gig.


Attend Staged Readings
Staged readings offer a chance to understand what's coming down the pipeline and to see if your brand is a good fit for any of the roles. Or, it offers a chance to see who specializes in genres of your interest. So, if their current project isn't a good fit, connect with them anyway. Their next project may offer you the role of a lifetime.
Indie writers also tend to cast actors before pre-production, or if they plan on producing the script themselves. So, if you see a staged reading which features a perfect role, connect with the writer and mention your interest in future casting notices. When you know how your skills, type, and experience serve the character, you're offering value to the production rather than asking value from them.


Unlisted Job Opportunities
These unlisted job opportunities don't end with what's onscreen or onstage. Attending networking events puts you in the way of all sorts of filmmakers casting their next project. After all, they're likely doing the same thing you are in trying to find collaborators.
Alternatively, should your script be picked up by a festival, it then provides a fantastic opportunity to find collaborators of your own with experience you don't have.
Most Importantly…
Have fun. You love film for a reason, so just go experience it and allow yourself to be inspired. Be generous with your compliments and be generous to yourself. You deserve the relaxation, introspection, and joy films provide!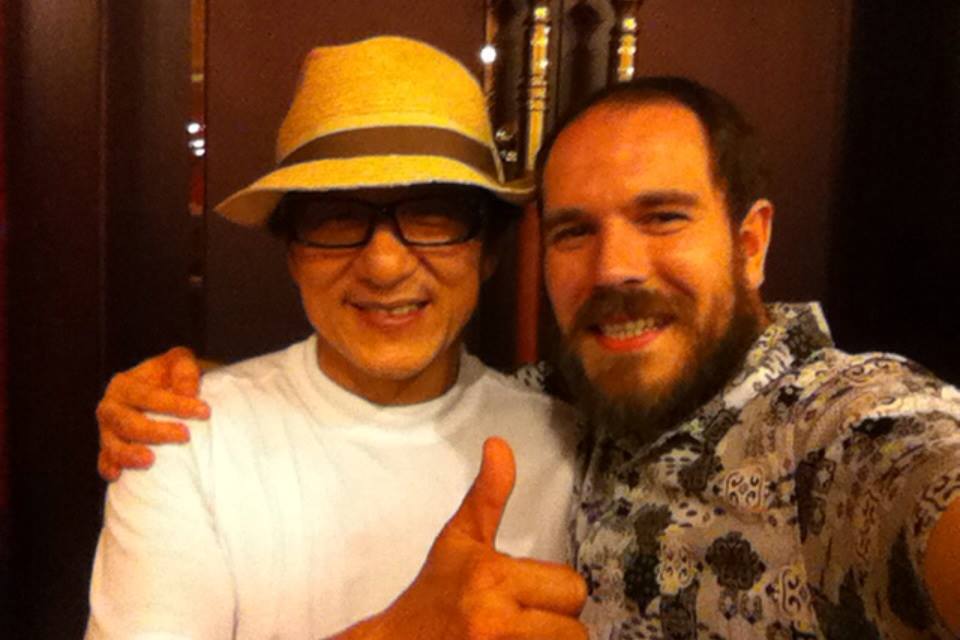 Jackie Jorgenson is a 4x award-winning actor and award-winning filmmaker.
You can find her on IMDb, Facebook, Instagram, and Twitter, or in person at
Broad Humor's Broadsides Screenwriters' Lab at Electric Lodge in Los Angeles
on September 2nd at 4pm.
---
Like this blog post? Please share it on social media (Facebook, Twitter, LinkedIn, email etc) by using social media buttons at the top of the blog. Or post to your personal blog and anywhere else you feel appropriate. Thank you.
As always, we welcome thoughts and remarks on ANY of the content above in the Comments section below...