Yesterday, over 70 Producers Guild members along with another 150 online from around the world participated in the first day of the Stage 32 / Producers Guild Women's Impact Network Pitch to W.I.N. event to promote and shine a light on female-centric projects.

The day started with a lively 2-hour panel regarding the state of the industry, productive networking practices and how to best pitch a project. The panel featured (l to r):
Moderated by Carrie Lynn Certa (PGA & W.I.N. Committee Member)
(Yours truly) RB Botto, Founder & CEO, Stage 32
Joey Tuccio, President, Stage 32 Happy Writers
Stephanie Wilcox, VP of Development at Rumble Films
Jennifer Breslow, VP of Scripted Series, Lifetime
Mara Tasker, Associate Producer, VICE Media
Tiffany Boyle, VP of Packaging & Sales for Ramo Law
After the panel, the producers in attendance met individually with 7 Stage 32 Happy Writers consultants on how to hone their pitches in preparation for the live pitching event next weekend. Many thanks to Erik Grossman, Erica Bardin, Cheryl Texiera, Lauren Fash, Stephanie Marin, Brandon Combs and Susan Graham for donating their time and sharing their expertise.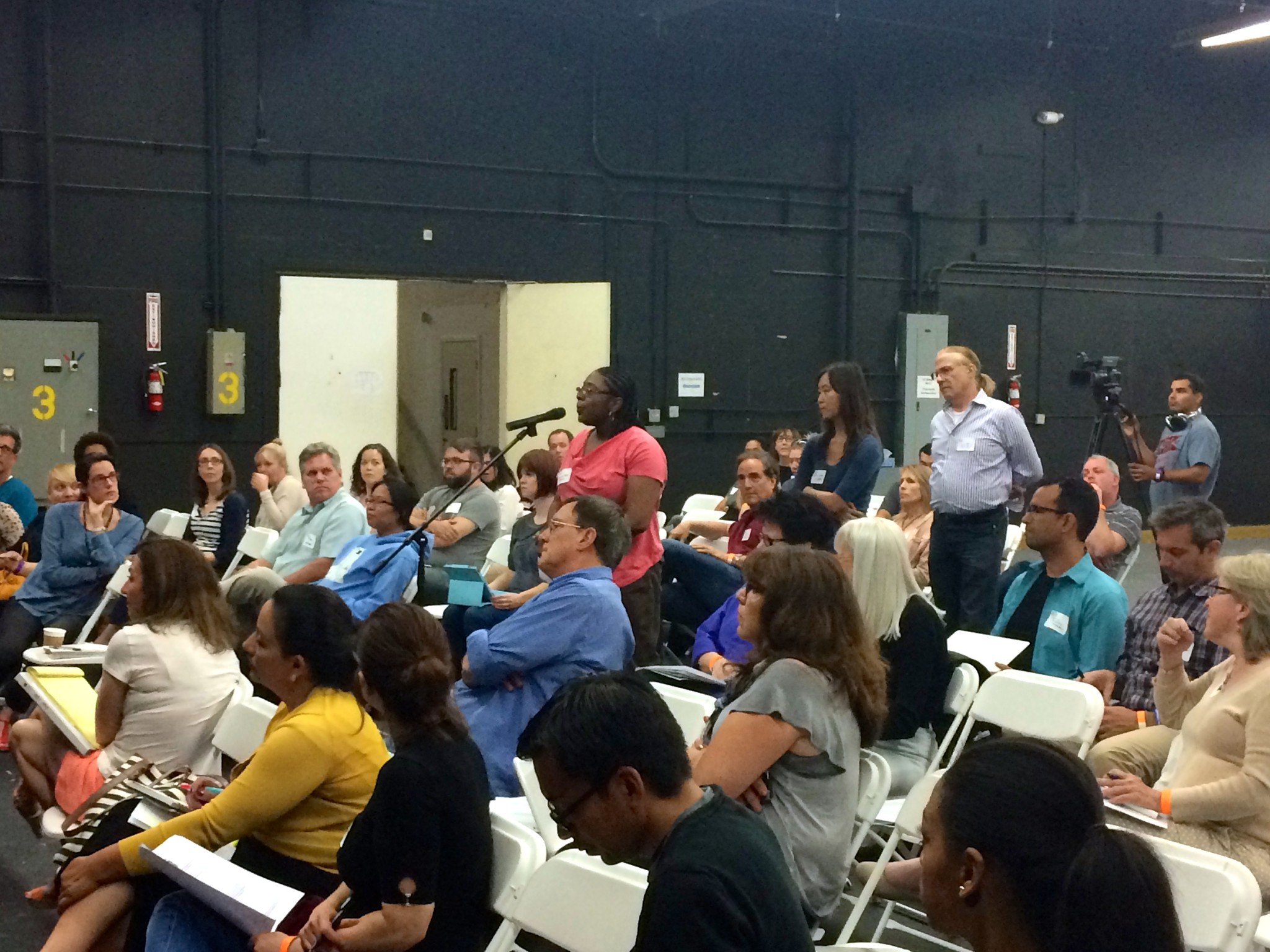 This was one inspiring and rewarding day for all involved. The energy in the building was electric. Everyone involved left fired up. And, we even put Twitter into a frenzy with the amount of information everyone learned: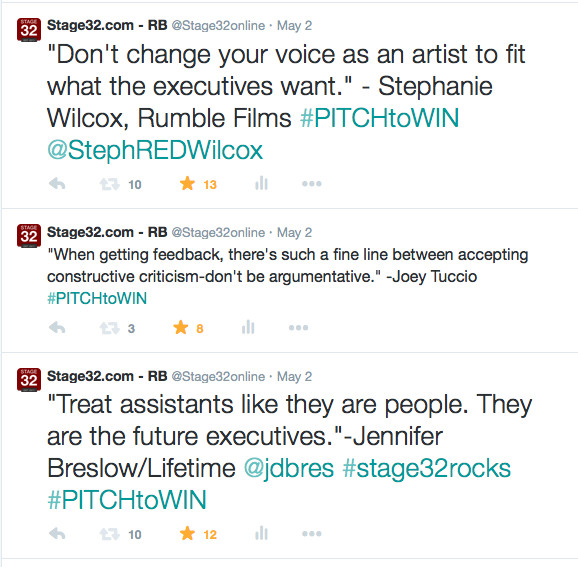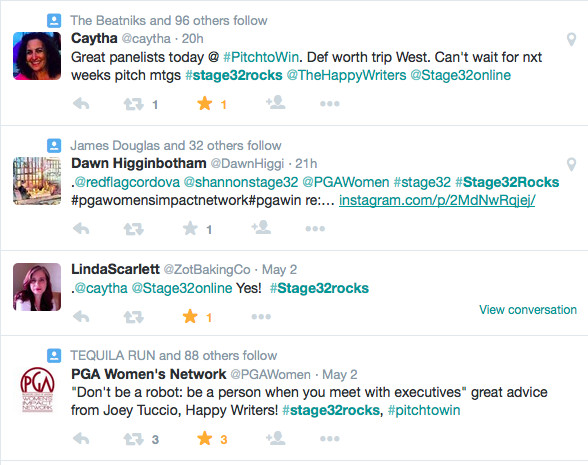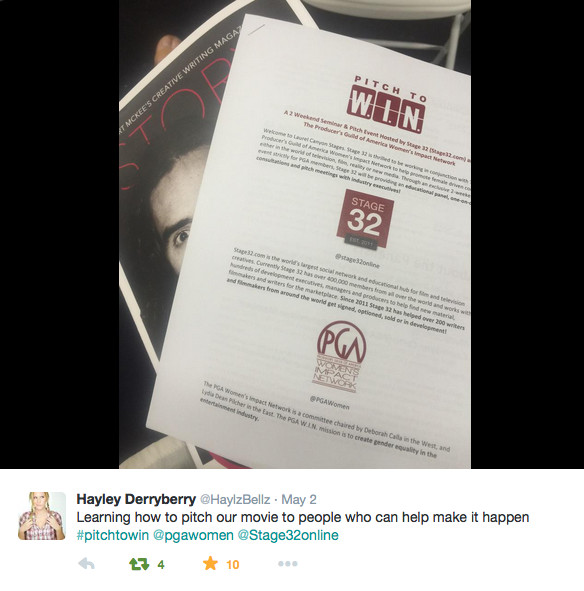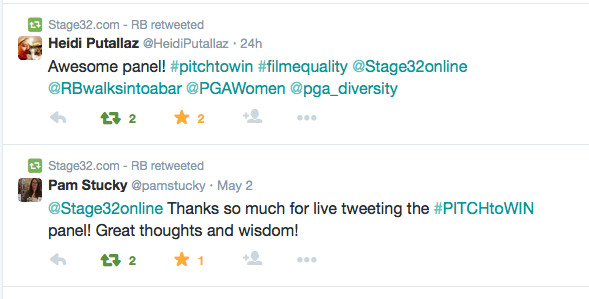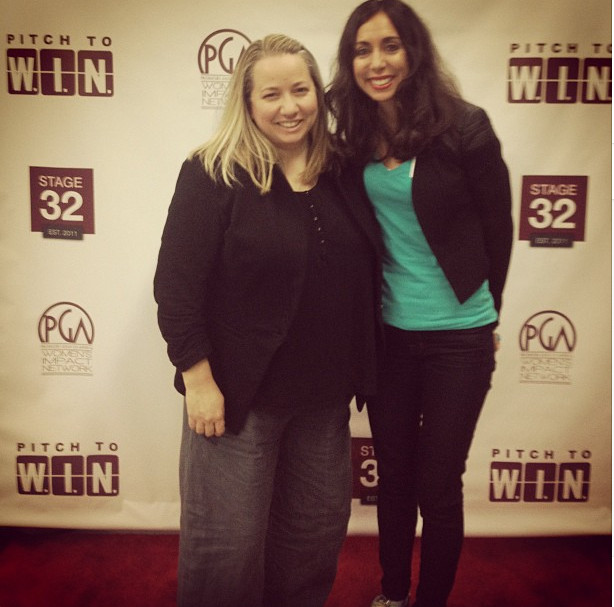 Huge thanks to Carrie Lynn Certa of the Producers Guild for all her work in making this groundbreaking day possible. Also a wealth of appreciation to Amanda Toney, Managing Director of Stage 32, Joey Tuccio, President of the Stage 32 Happy Writers, and Shannon Stegall, Director of Marketing and Education of Stage 32 for their incredible efforts in not only planning the event, but assuring that every single attendee received the personal attention they deserved.
---
Like this blog post? Please share it on social media (Facebook, Twitter, LinkedIn, email etc) by using our social media buttons at the top of the blog. Or post to your personal blog and anywhere else you feel appropriate. Thank you.
As always, we welcome thoughts and remarks on in the Comments section below...