Authors, it's time to take your book to screen. With critical and commercial successes of television series including "Game of Thrones", "The Handmaid's Tale", "Big Little Lies", and "The Witcher", and feature film franchises such as The Hunger Games, Harry Potter, and Jurassic Park, the entertainment industry is in constant search for the next great piece of Intellectual Property that is ready for adaptation. This IP can be in the form of a book, novel, novella, graphic novel, short story, non-fiction and even self-help books. Most people are aware that the film What to Expect When You're Expecting was a prenatal self-help book, but did you know the film Mean Girls is based on a self-help book, Queen Bees and Wannabes?
The needs of producer, studios and streamers constantly change but one element is fairly constant - if the project is based on a piece of intellectual property, immediately the chances of that project finding a home increase. Obviously, projects based on pre-existing IP have a built-in audience, a significant amount of world-building to draw on, and the ability to take the material in multiple directions, such as feature, series, or limited series.
And production companies and literary managers across the industry are looking for the way to get ahead in the market. Rick Bitzelberger the Development Executive at Informant Media just told me, "[I] literally have a screenplay that I wrote based on a book that is out to directors right now...[I] know this space well."
Incidentally, Informant Media produced the Oscar-winning film CRAZY HEART for Fox Searchlight which was based on the novel of the same name by Thomas Cobb, as well as THE KIDNAPPING OF MR. HEINEKEN starring Anthony Hopkins which was based on the book, The Kidnapping of Alfred Heineken by Peter R. de Vries.
Will Raynor, the Creative Executive at Mandalay Pictures recently contributed to the development of the Netflix film, OTHERHOOD, starring Angela Bassett, Patricia Arquette, and Felicity Huffman, which is based on the novel Whatever Makes You Happy. Netflix is constantly on the lookout for pre-existing IP that can be developed into either features or series, which is reflected it their more popular releases.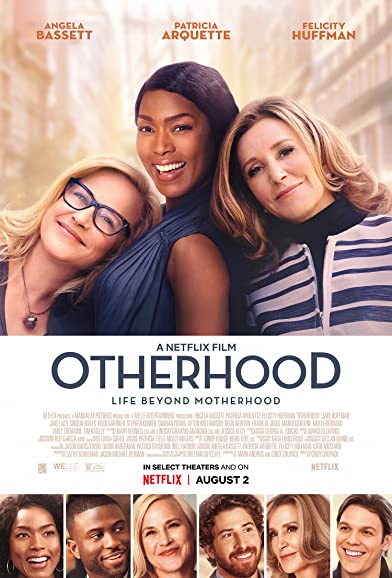 OTHERHOOD developed and produced by Mandalay for Netflix
As authors, the challenge becomes how to best position your pre-existing IP to be considered for adaptation. Many authors struggle with how best to adapt their material! Previously, I contributed to the development of several feature film projects that were originally based on books, including THE HELP based on a novel of the same name, and THE BEST EXOTIC MARIGOLD HOTEL based on the book, These Foolish Things. In each instance, the creative challenge became identifying the themes, characters, and major plot points of the book and then distill those into a film that was both stimulating and visually intriguing.
THE HELP and THE BEST EXOTIC MARIGOLD HOTEL were both based on popular books
That is the challenge all authors and screenwriters face when adapting material. I recently spoke with a journalist and author who had published 4 books, which were all non-fiction accounts of her assignments around the world. While she was very confident in her ability to write the books, she was completely (and understandably) at a loss as to how to adapt any of those books into screenplays. This is not surprising as writing for publication and writing for screen are two very different skill sets, and because someone is adept at one, it does not necessarily mean they will thrive at the other.
For all these reasons and more, Stage 32 is excited to announce our Book-to-Screen Adaptation Review and Call with an Executive through Stage 32 Script Services.
Executives of the author's choice will read up to a 5-page synopsis of a book, novel, novella, biography, short story, manuscript, children's book, and have a private, 60-minute phone call with the author. This is designed to help authors make the leap from book-to-script-to-screen. Authors with specific questions regarding how to position their literary work will now be able to get answers from executives who specialize in bringing literary works to the screen. Executives will provide a series of clear and achievable development ideas in an effort to find success adaptation.
Authors will receive detailed feedback and analysis on the strengths and weaknesses of their story, specifically as it relates to the main characters, major plot points, themes, as well as creative suggestions on how to adapt the literary work into a screenplay.
Learn more about Book-to-Screen Adaption Review & Call here.
Obviously, utilizing pre-existing literary work as the basis for film and television projects is nothing new, as some of the earliest - and greatest - works in cinema have come from underlying Intellectual Property. Walt Disney famously took fairytales, short stories, and legends, all of which were in public domain, and created some of the most well-known and celebrated cinematic works in history.
But today, in an industry that is fact-changing, highly competitive, and flooded with published and unpublished literary work, it is important that authors find the path of least resistance when trying to adapt their work for the screen. Those authors who are successful in this endeavor are the ones who build a team of like-minded individuals around their literary work.
---
Let's hear your thoughts in the comments below!
Got an idea for a post? Or have you collaborated with Stage 32 members to create a project? We'd love to hear about it. Email Taylor at taylor@stage32.com and let's get your post published!

Please help support your fellow Stage 32ers by sharing this on social. Check out the social media buttons at the top to share on Instagram @stage32online , Twitter @stage32 , Facebook @stage32 , and LinkedIn @stage-32 .