There are those who answer the call of duty by joining the military, becoming a doctor, or pastor or something else noble. Like me, there are those insane enough to work in the entertainment business. Even crazier, some actually thrive in it and enjoy it. Well, mostly. But once you are in it and experiencing the reality of the challenge of making a consistent living, one can't help but think, "What in the world am I doing?"
I am not exactly sure when I heard the call to join the circus of Hollywood, but I can recall the first opportunity presented when I was twelve years old. It's hard to believe that I stepped onto my first motion picture set at such a young age. Reflecting back on this at…. gulp…fifty years of age, it seems implausible that this kid born in Walla Walla, Washington, who barely graduated from High School in Springfield, Oregon, could survive in Los Angeles for thirty years with the career and travel I have experienced. I am still astounded that my parents took such a tremendous risk with me in the summer of 1981, which subsequently opened the door to my life as a migrant film-worker. Thirty-nine years later I have spent more time on motion picture and television sets than I have in my own bed. All for your entertainment.
Music has always been an escape of mine, be it listening to or trying to play it. I was a huge fan of FM radio as a kid and would listen to it for hours to escape the boredom of my small town existence. One summer afternoon I heard two things that changed the trajectory of my life forever: The Logical Song by Supertramp, and an ad looking for "extras" to fill the stands for a film shoot at Hayward Field on the University of Oregon campus.
A Great Place to Start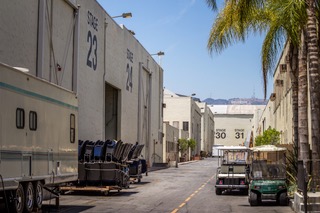 At the time, I had no idea what an "extra" was. Now extras are a huge part of my daily life. For those of you who may not know what an extra is, they are any person who fills out a scene in a movie or TV show and does not speak.
Imagine everyone in a restaurant or street scene hired as "atmosphere" to make the environment seem legit. (Another term is "background actors" or "background" for short.) Try to imagine your favorite film without cars and people on the streets or patrons in a restaurant or bar. No movie is complete without them.
Working as an extra or "background artist," as the union members like to be called, is a great place to begin a journey in Hollywood. Many actors and crew members start here by registering with Central Casting (click this link to see who else started as an "extra") or another background casting agency.. If you're looking for an angle to see how movies and television shows are made, this can actually be a paid opportunity to witness the process, so start making a plan to be an extra.
The film I would become an extra in was called 'Personal Best,' written and directed by Robert Towne, who wrote Chinatown among many more. It starred Scott Glenn and Mariel Hemingway and follows two female athletes through the 1976 and 1980 Olympic trials. The scenes the company was going to shoot in our town (Eugene, OR) were depictions of Olympic trials. They needed enough people to fill the stands at Hayward Field as spectators, judges, and competitors and I knew I could easily be a spectator.
How to Make a Plan and Sell It
My dad was big on teaching my sister and I the hard-learned lesson of thinking through our decisions before making any effort. In the process of learning this, it left room for the two of us to make huge mistakes and suffer the consequences of our energy, good or bad. And though those lessons were sometimes painful, I am incredibly grateful for this. So, faithful to this lesson, and before I asked my mom if I could be an extra, I needed to come up with a plan of how I was going to present it to her so I could make my dream come true.
The Conversation that Changed My Life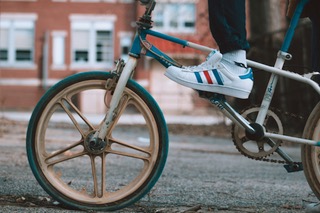 Rather than outline my plan I am going to recall the conversation to the best of my ability. It went something like this:
"Mom, can I go be an extra in a movie tomorrow and maybe for two weeks?" I asked.
"What does that mean, Korey?" She was not surprised by anything that came out of my mouth. I was that kind of kid, always coming up with ideas. Usually bad ones.
"Well, it's a movie about the Olympic Trials, and they need people to fill the stands and look like they are watching the Olympic Trials, I get fed and paid fifty bucks a day."
"Where will the movie be filmed?" She inquired.
"Hayward Field." I was impressed with how quickly and adamantly I was answering.
"What time would you need to be there?" She asked.
"530 a.m," I answered with a grin as I have always been a morning person. I get it from my mom and her side of the family and the many summers starting my day at 530 a.m. to hang out with my grandpa at his gas station.
"How will you get to Hayward field at 530 a.m. tomorrow?" She asked, seeming very interested. By this point, I think I'm winning her over.
"Ride my bike," I answered adamantly. (Duh, how else?, I thought.)
"You want to ride your bike three miles to be at Hayward Field by 530 a.m. to be an extra in a film for 50 bucks a day? You are twelve years old. And what about your paper route? Who's going to deliver the papers?"
Yes. It's true. My mother pimped me out to the Eugene Register-Guard at twelve. She secured a route and made me deliver the morning paper on my skateboard. I had an answer for her.
"I know. I was hoping you would deliver the papers and yes, I'll ride my bike if you let me."
She said yes, but with one stipulation: I needed to talk to a friend and his parents into allowing him to go with me. I guess in her mind it was better to have two accompanied minors on a movie set than just one. Safety in numbers? I chose Brian Dunn, which meant I needed to talk his doctor father and lawyer mother into allowing him to accompany me, which, surprisingly, they did. The first obstacle was cleared.
Brian and I arrived at Hayward field just before 5 a.m. It was a dark, chilly summer morning in Eugene. Pacific Northwest summer mornings are magic, in my opinion. I could hear the hum of several generators powering the pools of light illuminating the backs of several large trucks lining the street. As we pedaled toward what I now know to be "base camp," I was overcome with a beautiful mixture of exhaust, bacon, and eggs, and I knew I had found a home.
Trouble in Paradise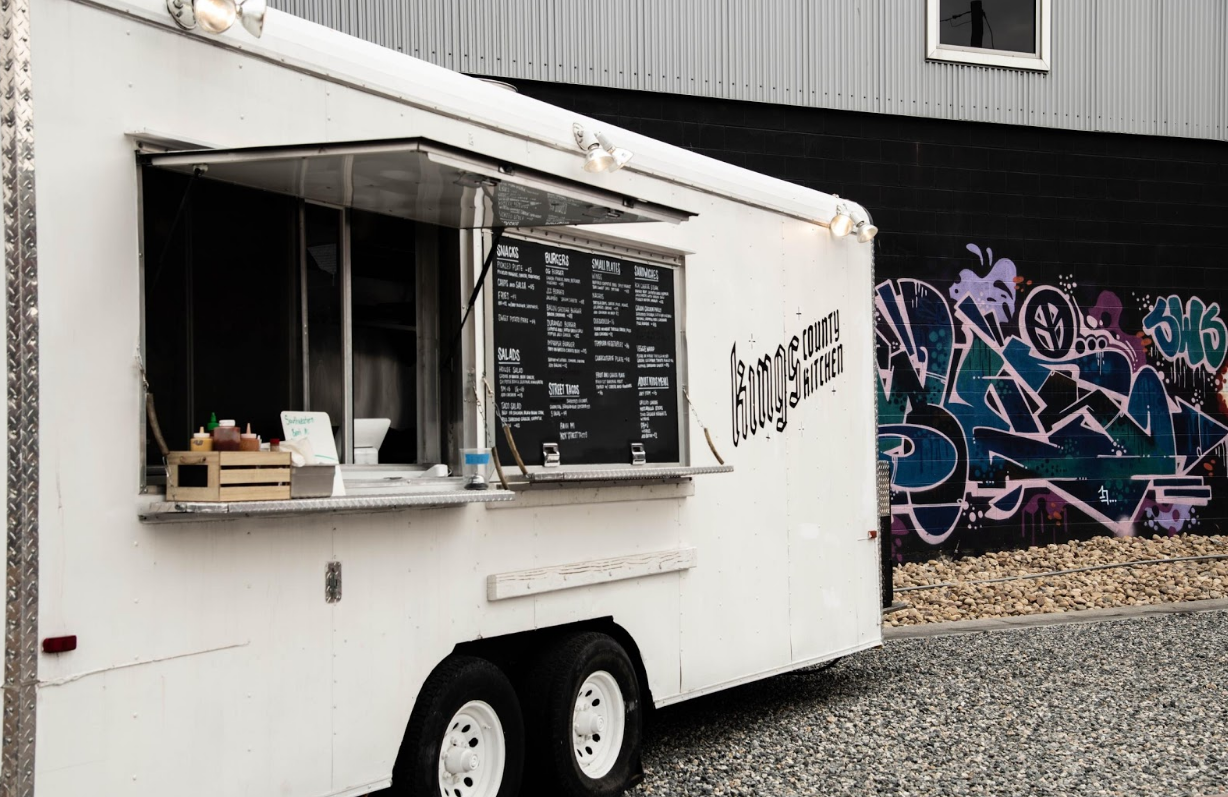 We stepped into the back of a line of people at a table labeled "Extras Check-In. The Production Assistant, or PA (this will become important later), handed me a payment voucher to fill out and told me to grab some breakfast. I didn't have any money. He laughed and said catering is free. In my mind, I had entered heaven. Free food, including doughnuts?! What could be better? Brian and I walked to the catering truck. Waiting in line to place our order, I noticed the social security number section of the voucher and promptly lost my appetite.
I was facing another obstacle, and I didn't like it.
I asked Brian if he knew his social security number. He did. by heart. But my parents had not given me my social security number yet. Immediately moving into problem-solving mode, I pondered how to overcome this particular obstacle. One thing I can tell you about working in any capacity in the motion picture and television industry is that problem solving is one of the top required and most utilized skill-sets.
I called my father's office, collect. (A process us crusty old folks used to use to make free phone calls). Remember pay phones? I begged him for his social security number. I told him he could keep the money, I didn't want it. I still, to this day cannot believe he gave it to me. I filled out the voucher with his name. SO illegal. A myriad of thigs were wrong in this situation: Fraudulent behavior on my father's and my part, the liability of an unaccompanied minor on a set, and let's not forget to mention child labor laws in the US. These laws in the film industry have since advanced to protect children from excessive hours and abuse, but none of that was in place or monitorable in this situation, which is unfathomable to me. However, I am grateful because it was my shot.
Nonetheless, it served my purpose and got me to where I wanted to be. Again, not a wise way to operate in life, and if you stick with this blog, you will no doubt see the problems this kind of thinking has caused me. Not only did it hinder my growth and slow my maturity, but it forced me into a lifestyle change that I wasn't prepared for."
Once my payment voucher was filled out with my father's information, including his office telephone number, the PA steered a group of us toward a 48-foot trailer with a loud generator running the lights. This truck was the biggest closet I had ever seen. There were racks and racks of sweat suits and running shorts, boxes and boxes of shoes, and a line of seventy-five to a hundred people standing there. The PA explained we were to wait here until our clothing was approved. If the costumers wanted us to change our clothes, they would take our voucher in exchange for the costumes they may give us. If the clothing did not work for the look of the scene and when the day was finished, we were to return the costume pieces to the truck in exchange for the payment voucher.
Brian could not stand the boredom of the process. There is always a lot of hurry up and wait in film making if you do not understand the layers. He was done with the whole experience two hours into the day, so he left.
I, however, couldn't pull myself away. I was hooked.
There were so many interesting people doing exciting things, none of which I had ever seen at that point in my life. Some things, like various equipment or machinery, I was familiar with somewhat but could have never imagined them being used in such unusual ways. I learned (and continue to learn) that filmmakers are incredibly resourceful and often have to think way outside of the box to achieve a vision and solve problems to bring a project to completion.
Next month, I will introduce you to some crew members I encountered as a child that I have since managed as an Assistant Director. Indeed, proving that Hollywood is a small town.
Please explore my IMDB resume and ask questions on specific projects that might bring aid to your own journey. Though I like to support where I can, I do not take script or concept submissions. I am not here to make introductions to any of my colleagues, past or present. I am here to share what I have experienced in the hopes that it will better prepare you for the road ahead of you as a migrant film worker.

Stay tuned...
Other Stage 32 Posts by Korey Pollard:
So, You Want to Be in Pictures? - 1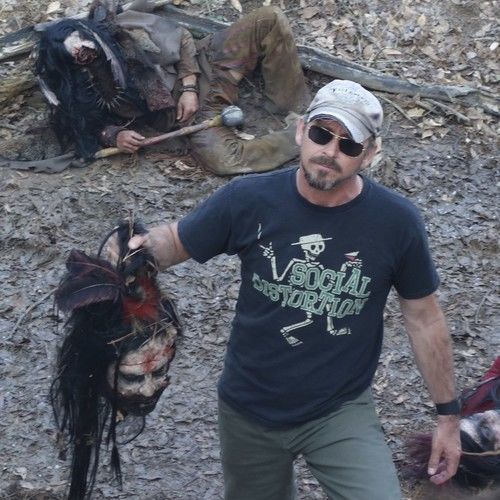 About Korey Pollard: With over thirty years of in-depth motion picture and television production strategy, management and delivery experience, Korey has certainly made (and continues to make) his mark on the industry. His proven attention to detail, problem-solving, collaborative leadership and critical thinking skills are evident in the projects he's invited to engage in. Some of these projects include: Ryan Murphy's Emmy award-winning 'Assassination of Gianni Versace' (FX), Emmy award-winning 'Monk' (USA Network), Seth MacFarlane's 'The Orville' (Fox),'9-1-1 What's Your Emergency' (Fox), 'Tom Clancy's Jack Ryan Series' (Amazon/Paramount). He also helped bring 'Grey's Anatomy' and 'Nashville' to life for ABC Studios, 'Deadwood' for HBO and 'House M.D.' and 'Life' for NBC.
Korey received early training and mentoring on films like: 'Stand By Me' (Columbia Pictures), 'The Fabulous Baker Boys' (20th Century Fox), 'Clear and Present Danger' (Paramount), "Waterworld' (Universal Pictures), 'And Starring Pancho Villa as Himself' (HBO) and 'Once Upon a Time in Mexico' (Columbia Pictures/Dimension Films) to name a few (complete list available on IMDB.com).
He remembers the incredible support and help that he was given and he strongly believes in giving back by teaching, mentoring and sharing his experiences with others, especially youth and future filmmakers. He sits on the advisory board of Greenhouse Collective, Lipscomb University's College of Entertainment and the Arts, Grand Rapid's Compass College of Cinematic Arts, and Belmont University's Motion Picture Program. He also speaks regularly at schools, workshops and other engagements across the nation.
Korey is a seasoned leader and a recognized central member of the film/tv community. With his well-honed skill set, Korey is combat-ready to galvanize the right future projects into existence.
---
Let's hear your thoughts in the comments below!
Got an idea for a post? Or have you collaborated with Stage 32 members to create a project? We'd love to hear about it. Email Joleene at joleene@stage32.com and let's get your post published!

Please help support your fellow Stage 32ers by sharing this on social. Check out the social media buttons at the top to share on Instagram @stage32online , Twitter @stage32 , Facebook @stage32 , and LinkedIn @stage32 .