Blood Family + Film Family = Efficient and Successful Production
Now, when you read this headline, it's important to note that the original quote - "The blood of the covenant is thicker than the water of the womb" - was meant to say that blood shed on the battlefield creates a stronger bond between soldiers than simple familial or genetic ties.
I guess you could say the same about blood shed on film sets, however, I know a filmmaker that recently combined his Blood Family with his Film Family to combat the lack of production during these COVID-slowed times.
That's right, during this Pandemic where many indie – and studio – filmmakers have been dismayed, my dear friend Daniel Roebuck found a way around the dark winter of filmmaking.
The Clapboard for Lucky Louie says it all: Directed by The Roebucks!
And that shouldn't surprise anyone. Roebuck has crafted so many memorable roles such as Cliff Lewis, Matlock's second-in-command or the idiotic Dr. Leslie Arzt on LOST to the recurring role of Deputy Biggs in The Fugitive and US Marshalls. Heck, I loved him as Jay Leno in HBO's The Late Shift.
After more than 30 years in this business, it was only natural that Roebuck ascended to the Director's Chair with his feature Directorial Debut of Getting Grace a few years back.
Getting Grace not only got a theatrical release but sold great guns on DVD and BLU-RAY and set forth a unique strategy for distribution that included a 14-city tour in 15 days followed by a traditional theatrical release all the way to special one-night screenings in theaters six months after its initial theatrical to promote the DVD/BLU-RAY (most of which SOLD OUT) all the while setting up a table in the various lobbies and selling all kinds of collectables such as tee shirts, stickers, Special Show Programs, the Official Soundtrack and more.
Putting forth these strategies once again, Roebuck called a March Press Conference in the Lehigh Valley of Pennsylvania (where Grace was filmed) to announce his next feature that he would direct and star in: The Hail Mary. Unfortunately, just a few days after, the current Pandemic saw nationwide shutdowns and forced him to rethink his plan of attack.
The Lucky Louie Team from L to R: Producer Tommy Roebuck, Writer-Director Grace Roebuck, Writer-Director/Producer Daniel Roebuck, Actor-Grip Buster Roebuck
A Bright Idea in the Right Hands = New Project
That's where Grace Roebuck, Danny's daughter, who grew up watching her father work and majored in production at Cal State Northridge University, entered the picture. The two wrote a pilot a year ago and had been looking to work on a project together. When Daniel realized that he might not be able to make The Hail Mary in 2020, he did what most great filmmakers do, he adapted.
"I said I have this idea for a movie," said the elder Roebuck. "Why don't you write it with me? And then maybe direct it with me? "
You see this was the realization of a lifelong dream for Grace, who was analytical about film at an early age – so much so that Roebuck recalled taking Grace and her younger brother Buster to see Citizen Kane at the Egyptian Theatre. He estimated that Grace was 13 at the time.
"I asked her what she thought about the movie and she replied, 'Well I knew that Rosebud was something that had to do with this childhood. I asked 'Why?' She said, 'Because it's the only time that he was happy.'
"That was a seminal moment in our relationship because it's the moment I realized that she was like me (in regard to film). She was special."
Duane Whitaker as "Payton" on the set of Lucky Louie
Who You Know + Who You've Already Worked With = Successful Team
Remarkably Roebuck penned the script with Grace and raised enough funding to back the movie and actually get to production within seven months … during a pandemic … where productions were hard to come by.
One of the ways he did it was to build a familiar team that he trusted and that was equally invested in the production.
"I thought 'how cool would it be to make it with all your friends and all your family," Grace Roebuck reminisced after produced wrapped in October. "And, it wasn't a weird thought, because we knew so many people. Actors and behind the scenes people. This was such a great experience."
Danny and Grace quickly enlisted Tammy Roebuck (his wife and his better half) to help produce the feature. You see, Tammy not only has her own production company, but was a producer on Danny's aforementioned feature, Getting Grace.
Pretty soon all the Roebucks were getting in on the action.
Danny's son, Buster Roebuck, who acted in a small, supporting role in Getting Grace was brought on to once again play the younger version of his father's character. But, this time, Buster stayed for the majority of the production and also worked as a grip, answering to the key grip, Tucker Butler, who just so happened to be dating Grace Roebuck, the co-writer/director. (It should be noted that Tucker was an experienced grip with no fewer than four IMDb credits, not to mention other experience.)
Writer-Directors Grace Roebuck (L) and Daniel Roebuck (R) flank Producer Tammy Roebuck at the Steel Stacks in Bethlahem, Pa.
But, in building this close-knit team, Daniel found a way to get this movie made, albeit in a unique way.
"It's something that not everybody gets to do," Buster Roebuck smiled in between gripping scenes on the set. "It's a one-of-a-kind experience. Who gets lucky enough to do that? I feel so blessed just to have the opportunity. What other family gets to go make a movie? It's just so cool."
And the elder Roebuck enlisted his second family, as well ... what some might call his "Film Family."
Local producers, Beth Clausnitzer, Ann Knerr and Stage 32 member Bill Hartin, were brought on to help with the lay of the land, locations, catering, costuming and about anything else you can think of. They were just three of many locals who have worked with Roebuck in the past. They all were working on the project, assisting Tammy.
And Daniel was quick to cast some familiar faces in Lucky Louie that also happen to be members of his extended Film Family. One of the first actors enlisted was Duane Whitaker, Daniel's friend of 37 years. Many remember Whitaker as the horrifying pawn-shop owner, Maynard, in Pulp Fiction. Whitaker, who with some notable exceptions, made a career out of playing heavies. You could say, he turned a new leaf to playing likable characters with his performance as Reverend Osburn in Getting Grace. In his latest role, Whitaker plays Payton an ex-con forger with a knack for card tricks, who has changed his ways.
He also hired Madelyn Dundon, the title character from Getting Grace, to play the young female lead. Not to mention Marsha Dietlein and Timothy Goodwin, also Grace alumni. And, his friend Stephanie Zimbalist, who played Laura Holt on Remington Steele.
The pieces were now in place.
Sam Borowski sits in a director's chair, while working with Daniel Roebuck on the set of In This Moment.
Familiar Locations + Release Strategy = Distribution
Returning to the Lehigh Valley – and specifically Roebuck's hometown of Bethlehem – made for a smooth production, something that Roebuck said every Indie Filmmaker should be aware of.
"If I was giving any advice to a young filmmaker, I would say Go to where you grew up," said Roebuck. "You've got a better chance."
Roebuck had grown up there, filmed there and was revered there. Along with his Producing Team, he knew what he had in his arsenal and what he was dealing with. Again, this point can't be stated enough: Independent Filmmakers need to use what they have – and who they have – at their disposal.
Another point that can't be overstated is having some kind of a release strategy.
"I would say to young filmmakers, what is that thing that makes your film unique?" Roebuck asked hypothetically. For instance, with Getting Grace, Daniel held back the licensing of the film for schools, funeral homes and hospitals. (Grace is dying of cancer and Danny played a Funeral Director she befriends.)
As a result, Daniel got the National Board of Funeral Directors to sponsor screenings in theaters all over the country, as well as screening the film in schools and churches – long after the DVD/BLU-RAY discs were released. And, before and after each screening, Roebuck's Team had a table in a lobby or other area set-up with Getting Grace merch, as well as the DVDs and BLU-RAYS of the film. And Danny was more than happy to pose for a picture or sign their programs or copies of the movie.
"That's a thing I had never seen.," said Roebuck referring to screening in those types of locations. "And so, it became a big event for us to go into these places in America and Canada and give them a red-carpet event. They got to meet the guy who got to work with Andy Griffith and an up-and-coming star in Maddy (Dundon)."
In the case of Lucky Louie, Roebuck's going to hold back churches, police stations and prisons to screen the film, which is about a retired cop who teams up with four ex-cons and a behavioral science student to solve a 50-year-old bank robbery. All that and it's a faith-based film, albeit not your run-of-the-mill one.
"I will use (those screenings) as an opportunity for both education and to enhance the financial on the movie, so that I can make further movies," smiled Roebuck.
But, the takeaway here is that this formula is a definite lesson for all filmmakers, especially those scratching their heads to make a movie as we still endure this pandemic.
And, before you ask how Roebuck can top any of this, realize he's looking to premiere Lucky Louie – be it at a cast and crew screening or a Film Festival or Special Screening – before Father's Day (June 20th).
And, knowing Roebuck, that shouldn't surprise anyone.
About Sam Borowski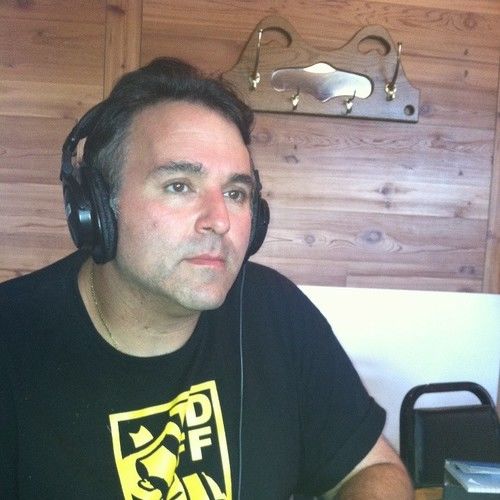 Sam is a New York-based director, writer, producer and the creator of the twice-monthly "So, You Want To Be An Actor," Workshop, which he is now offering Virtually through SKYPE and in person.
As a director and producer, Sam has worked with many actors, including Oscar-Winners Ernest Borgnine and Benicio Del Toro and Oscar-Nominee Sally Kellerman, Paul Sorvino and Mickey Rooney. He's produced features all over the United States including Night Club in Los Angeles, Rex in Georgia and A Place for Heroes in Iowa. The Mandala Maker, a Live Action Short he wrote, directed and produced, qualified for the 2010 Oscars.
Sam is currently getting ready to enter pre-production on his healthy-budget feature Stay Fresh, which he wrote and will direct and produce with a part for That Roebuck Guy. He will also produce a horror feature, Three Six. Yup, Roebuck's in that one, too.
In addition, Sam has two shorts in editing: In This Moment and Gabriella.
He can be followed on Twitter at @Sam_Borowski or reached via email at cinematicheroes@aol.com. And, of course, you can find him right here at Stage 32!
More Stage 32 Blogs by Sam:
When Preparation Meets Opportunity: Those That Stay Ready and Prepare During This Time Will Rise Again!
Lessons That "Oscar" Has Taught Me Over the Years
The Importance of Being Directable as an Actor
---
Let's hear your thoughts in the comments below!
Got an idea for a post? Or have you collaborated with Stage 32 members to create a project? We'd love to hear about it. Email Taylor at taylor@stage32.com and let's get your post published!

Please help support your fellow Stage 32ers by sharing this on social. Check out the social media buttons at the top to share on Instagram @stage32online , Twitter @stage32 , Facebook @stage32 , and LinkedIn @stage-32 .