I had a professor who worked on the show Prison Break and I went to visit him on the set one year. I was on the call sheet! Intern. First day of the shoot, my professor, the director of the episode that week, asked for me to get him a "coffee."
All right. Coffee. Um...I don't drink coffee. Nor did I at the time. My past experience with coffee was nil. Perhaps if I had thrown it down my gullet in high school, I could have elevated to a loftier university than Arizona State, but I digress.
I went to craft services.
There were two coffee pots.
One had a black handle, regular, the other an orange one, decaf.
I knew what that meant from my waiter days, But I was no barista.
Cream? Sugar? People love cream and sugar. What kind of sugar?
Splenda.Or sugar-in-the-raw?
What are these tubes full of honey? Do those go in coffee? They do now.
I brought this 'Frankenstein-drink' to my professor, proudly. One sip. "This sucks."
My coffee concoction turned me from intern to irrelevant and I was sent to the trailer to unclog Wentworth Miller's toilet. (Just kidding.)
But this incident led to a few revelations:
1) That coffee with cream and sugar totally sucks.
2) That my film professor — while teaching me amazing things about cinema and narrative — didn't really prepare me for my first job in Hollywood.
Setting foot on a college campus as a starry-eyed freshman, one might expect to get a higher education from professors, faculty, and administrators that'll prepare you for your first job in the real world. But what if, when you enter the workforce, you learn that all of those lessons on lighting design and Kurosawa are absolutely useless upon enter the 'biz?'
Those omissions are bullshit lies.
What film school did was inform my taste. And, honestly, I think that's worth it. I learned to love Jean-Luc Godard and appreciate independent cinema, etcetera....
Here's the biggest lie that film school pushes:
You have to attend school to become successful in Hollywood.
You don't.
Absolutely not.

I've often wondered how much further my career would be if I came here at 18, in lieu of attending college and taking on that cost.
But that's not what this post is about. This post is about the things that my teachers knew that didn't necessarily make the syllabus for my 'higher education' and left out.
1. Know Your Superiors' Expectations



One, if you're someone's subordinate, know your superiors' expectations. Know the rules of the game you're playing. My stupid coffee kerfuffle was a result of me not knowing my professor's expectations. When he asked for coffee, my response should have been, "How do you take it?" But I didn't know any better and paid the price.
Knowing what people want — from the industry, from themselves, and from you — is an absolute luxury in this industry.
(However, the tragedy is that nobody knows what they're doing and they're literally making it up as they go — but that's for another advanced post.)
Working any entry-level position in Hollywood, you'll need to know what your expectations are from your superiors. I don't think I need to tell anyone that making your superior happy in any industry is paramount to success, let alone palatable working conditions.
Just asking what's expected is enough to be successful. I don't know how many times I've been on a set, both as a peon and a producer, and have heard, or uttered, "If you don't know, just ask." And that was my fatal flaw on that Prison Break set. It'd have been easy for me to ask about coffee preferences, had I known it was OK to ask.
2. Coffee Fuels Hollywood



Yes, it's important. Even if you don't drink it, everyone else does. And since this might be your first gig in Hollywood, you'll be getting it for everyone. So, ask what an Americano is. Inquire about different substitutes for milk and cream. Learn how many cups you can carry and at what temperatures. It's crucial to help ingratiate yourself with your new industry colleagues. And you will 100 percent get an order wrong, but so as long as you take responsibility and apologize if necessary, you're right where that person was 10 years ago.
3. 80% of Success is Showing Up
For a business that's all about relationships, showing up is paramount. It's really that easy: the idea of "80 percent of success is showing up" is especially true in Hollywood. Sometimes you may be invited to something you don't necessarily want to go to. Or maybe you're sitting at home on a Friday night with nothing much going on yourself. In Hollywood, go out. And you don't need to tie one on or get drunk. Go out, be merry, meet people, form friendships, and get another person on your side. Countless deals and relationships are formed at poker nights or backyard cinema screenings.
And don't just passively arrive and stick around and see what happens to you. Show up enthusiastically. Get there on time (whoa, novel concept) and be an active participant in what you're doing. No one — and I repeat, no one — is going to come to you and make things happen for you just because you showed up. Participate. Enjoy your fellow humans and dreamers.


4. Work the Phone



For as much time I spent learning about the ethics of Hollywood in film school, I wish I would have spent just one afternoon learning to use a phone system. Especially after that time I hung up on a kids' TV producer, accidentally, and he proceeded to tell me to go fuck myself. Being responsible for making sure calls happen when someone's Hollywood ego may be bruised might as well be a tightrope walk over sharks.
And that's the responsibility you'll have in any entry-level entertainment position, whether it be intern, assistant, production assistant or, hell, a damn barista. And unfortunately, it's a baptism-by-fire situation. Unless you've worked in an office before where you're transferring calls, dialing people in or simply connecting people, you won't know what you're doing and you will make mistakes. It's Murphy's Law.
Here's an example:
A call comes in. "Hi, it's Craig. Is Rachel in?"

"Let me see if she's available, please hold. Rachel, it's Craig from the thing. Are you in?"

"Yes, put him through!"

OK, now what? Do I put Rachel, my boss, on hold? Or do I just press 'conference?' I can't remember and the outgoing assistant was a complete moron and that's why she got fired. Um, maybe I'll press the blinking light, then conference, then hit Rachel's extension. I think that's right. OK. Oh, damn. I hit the blinking hold light for Craig's line. He's not there anymore! "Where the fuck is Craig?!"
Working as an assistant, that will happen to you. Be prepared as best you can. Which, if you're a millennial, you won't be, as you've not touched a landline since asking one of your friends to "come over and play" and it not be sexual.

5. Tell People What You Want
Speaking of sex, one of the other things I wish my film professors taught me is to tell people what I want. Whether you're coming from Anytown, U.S.A. or overseas, when you tell people in your hometown what your goals are for working in entertainment business are, it's always met with 'what a pipe dream.' When you get to L.A., your dream doesn't belong in the pipes anymore. Let it spew out of you. Don't be afraid to tell people what those dreams are. They're not going to think you're crazy like everyone back home might because they might already be living out their own dreams.
Tell people what you want to do. If you want to direct, tell people that's your end-goal. If you want to act, tell people you're an actor. What happens is when that director who is shooting a web series thinks he needs an actor, he'll reach out to you. Maybe there's no pay right now, but maybe his next job he'll dish out a little cash for the role. At the very least, you'll have someone to go out to play with.


6. Confidence is King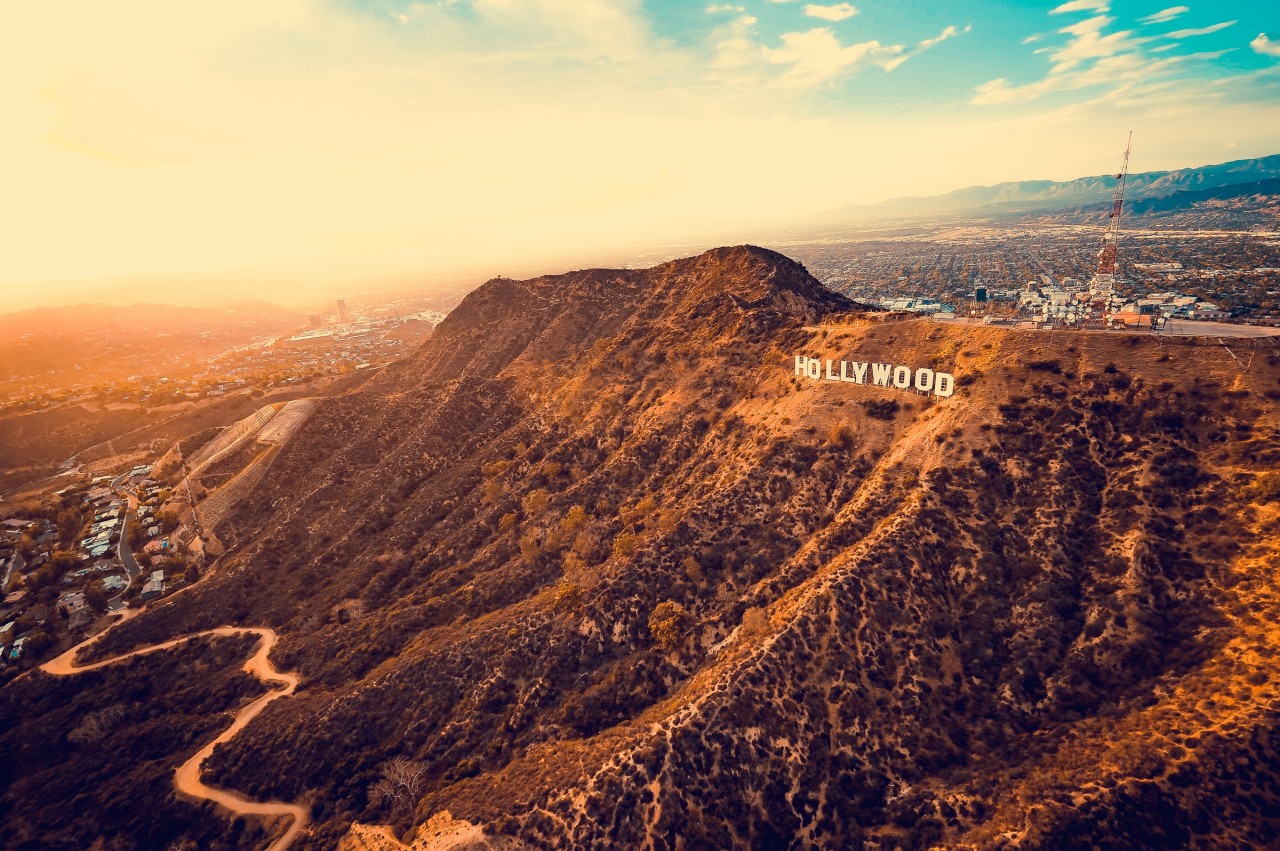 Lastly, and maybe most importantly, a lesson that permeates all of the previous thoughts I wish I learned — teach yourself some confidence. Once you're here, you'll be competing with people from all walks of life that are better than you. Smarter than you. More attractive than you. Funnier than you. A better actor than you. Oh, shit, I really dug us a hole, here. But the truth is this: most everyone here is lacking confidence in some way or another. Counterintuitively, insecurity is rampant in LA.
Stick out with some real confidence. I'm not talking about the fervent arrogance of Kanye West (also rampant). But the confidence in knowing that you, in fact, don't know what you're doing. That type of vulnerability builds long-lasting authentic relationships and could lead to even more successful career in entertainment.
Look, I understand that going to a four-year university is about learning broad theories and turning yourself on to new different ways of thinking. Again, I appreciate that, and wouldn't be the semi-mediocre TV producer I am today without it.
But fine-tuning some of these more tangible, thankless, skills, coupled with setting realistic expectations, for others and yourself, can greatly affect your Hollywood career and set you off in the right direction. Or at least toward mediocrity. And that's a start.


Michael Tapia is an independent television development producer, with more than 10 years of experience in entertainment. )Follow him on instagram here: @miggytapia)
Tapia specializes in the creation, development, and production of scripted, unscripted and digital content. For eight years, Tapia served as an executive at Bischoff Hervey Entertainment alongside Jason Hervey ("The Wonder Years") and Eric Bischoff ("WWE Raw"). During his time at BHE, Tapia developed series including: "See Dad Run" for Nickelodeon, "The Devils Ride" for Discovery Channel and "I Heart Nick Carter" for VH1. Tapia, additionally, helped develop the scripted series "See Dad Run" for Nickelodeon, where he served as an associate producer.
Prior to his stint at BHE, Tapia was the Director of Development Breathless Films and Adore Creative under feature-film director Rupert Wainwright ("Blank Check," "Stigmata," "The Fog") where he wrote and produced supplemental promotional films for Russia's bid to host the 2018 FIFA World Cup.
Most recently, Tapia sold a pilot to Facebook Watch and is the Head of Television for Glass House Distribution.
You're most likely to find him in Los Feliz, Los Angeles, CA.
---
Let's hear your thoughts in the comments below!
Got an idea for a post? Or have you collaborated with Stage 32 members to create a project? We'd love to hear about it. Email Joleene at joleene@stage32.com and let's get your post published!

Please help support your fellow Stage 32ers by sharing this on social. Check out the social media buttons at the top to share on Instagram @stage32online , Twitter @stage32 , Facebook @stage32 , and LinkedIn @stage32 .