Sorry I missed you guys last week! It's been a whirlwind these last few weeks attending and speaking at iTVFest, Austin and now AFM. It's also been enormously rewarding. Never gets old meeting so many inspiring and talented Stage 32 members. Further, it's been fascinating to hear the tales and strategies of various creatives and executives as it relates to this ever-changing landscape of writing, filmmaking and distribution. I hope to share more in the coming weeks. In the meantime, how about we pour ourselves a cuppa Joe and enjoy some content?
My good friend Marty Lang, whose film Rising Star is one of the case studies I used for Crowdsourcing for Filmmakers, was kind enough to interview me for Script magazine. Marty was particularly interested in learning how screenwriters can use crowdsourcing techniques to build a brand and audience, especially for those writers who identify themselves as introverts. Simply put, this was one of my favorite interviews of the year. I hope you find it useful.
Next up, I have a fantastic video featuring a keynote speech from breakout star Jordan Peele, writer and director of one of the year's most profitable films, Get Out. Jordan's insights and passion are undeniably of the now. You might just end up watching this one twice.


As always, I ask that you pay it forward and share this content with those you feel would benefit from the content by email or through your other social media channels.


Have a fantastic Sunday!


RB
Script Magazine - Alternate Routes - Screenwriters and Branding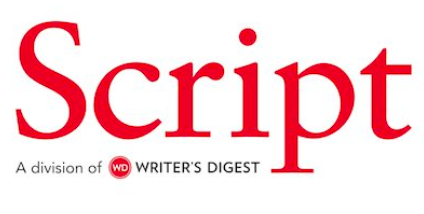 Jordan Peele GET OUT Keynote
---
Like this blog post? Please share it on social media (Facebook, Twitter, LinkedIn, email etc) by using social media buttons at the top of the blog. Or post to your personal blog and anywhere else you feel appropriate. Thank you.
As always, we welcome thoughts and remarks on ANY of the content above in the Comments section below...