As you may recall back in February, long-time Stage 32 member, blog contributor, webinar teacher, and international film & distribution aficionado, David Zannoni began a series of blogs and vlogs to keep you up-to-date on the business of film across the globe.
Today, David is sharing some amazing insights into the world of international co-productions in his exclusive Stage 32 vlog.
David will answer the following questions:
What is an International Co-Production?
What are the benefits of International Co-Productions?
What is the difference between official vs. unofficial Co-Productions?

Bilateral treaties vs. multi-lateral treaties

How do co-productions differ in different countries?
What are the requirements for international co-productions?
... and more!
Click HERE to Get David's Answers!
Be sure to subscribe to the Stage 32 YouTube for tips, tricks, and inspiration about all things film, tv, and digital media!
David has also been an instrumental part of Stage 32 joining forces with Fintage House to bring their top tier roster of clients including thousands of sales agents, distributors, producers, financiers, talent agencies, entertainment attorneys and other industry professionals to join the Stage 32 Screenings platform.
We now have nearly 4,000 professionals who have been invited to join Stage 32 Screenings, watch the films and, if they desire, to connect with these talented filmmakers.
At the moment, Stage 32 Screenings is accepting films that were official selections of the following festivals: SXSW, Tribeca, Telluride MountainFilm, Vail and the BFI Flare: London LGBTIQ+ Film Festival. If you know of anyone who had a film selected to these festivals and were impacted by the cancellation or postponement of their live screening, please have them submit their film at www.stage32.com/screenings
Filmmakers had the choice of choosing a public screening available to all who would like to view, or a private screening to only our roster of executives and professionals. If you would like to watch the public screenings and show your support, click here
About David Zannoni: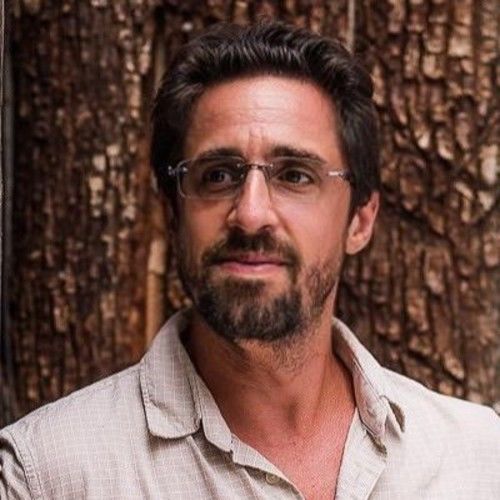 I have been working in film and TV since 2007. Through my consultancy firms XamanHaC and Zannoni Media Advisors, I have been involved as consultant and representative for amongst others Fintage House and Visualnet. For Fintage I negotiate agreements for films and television series, and am involved in business development and relationship management specifically in the US, Latin America and Spain. For Visualnet I expand their business globally and specifically in the US, and work on business development and client prospection.
My focus is business & legal affairs, business development and prospection, and production, distribution and financing in and from Latin America. I have given presentations, workshops and seminars at universities across the globe and at events such as the yearly conference of the National Association of Latino Independent Producers in the US (NALIP), the Winston Baker Film Finance Conferences, the Rio Film Market, the Bogota Audiovisual Market (BAM), and at the Rio Film Market and LATC Program in Los Angeles. Born in the Netherlands and a Dutch-Italian citizen, I am fluent in English, Spanish, Dutch and Italian, and basic in German.
More Stage 32 blogs by David Zannoni:
LIVE from Berlinale: Film Markets vs. Film Festivals - Distributing Your Film Worldwide
The Latin American Film Market: A Complete Guide for Filmmakers & Producers
The State of the Entertainment Industry During COVID-19
Everything You Need to Know About Independent Film Distribution
---
Let's hear your thoughts in the comments below!
Got an idea for a post? Or have you collaborated with Stage 32 members to create a project? We'd love to hear about it. Email Taylor at taylor@stage32.com and let's get your post published!

Please help support your fellow Stage 32ers by sharing this on social. Check out the social media buttons at the top to share on Instagram @stage32online , Twitter @stage32 , Facebook @stage32 , and LinkedIn @stage-32 .