As we think about our work as writers, sometimes we forget that there are "off the page" skills that we need to develop as well. We spend a lot of time on craft, focused on dialogue, character arcs, plot outlining—everything we need to make a strong story. But building a career as a screenwriter—or as any kind of creative—involves more than writing.
Entrepreneurship, professionalism, productivity habits, and presentation skills are four "off the page" skills we can develop as we're mastering our writing craft. They're all essential to leveling up in our careers--so it's worth taking the time to get them into our routine.
1) Entrepreneurship
This is my favorite off-the-page skillset to work on because I think it's so empowering. Entrepreneurship has to do with all of those skills that you need to be your own brand and own your own business.
Many creatives don't really like thinking about the business side of their work—but as Seth Godin points out in The Practice: Shipping Creative Work, putting your work out into the world is just as important as creating it. As a screenwriter, you are your own brand, and getting clear on what makes you unique can help you develop a stronger voice in your writing and put together an effective portfolio that showcases that voice.
When you're starting out, your projects are usually most valuable for what they communicate about you and your skills as a writer. You're writing exhibition pieces that open doors, get you into the right rooms, and start the conversations that will move your career forward. So think about these scripts as your way of showcasing your unique brand. What do you want decision-makers to know about you?
Another aspect of entrepreneurship that's largely underrated is industry literacy. Doctors and lawyers spend time reading journals or taking continuing education credits to keep their skills sharp and their knowledge current. We're professionals working in an industry too, so we can take a page from this playbook.
Setting aside time each day to skim the trades and time each week to read a couple of scripts or take a webinar to develop your craft is a great addition to your work routine. And how lucky are we that we can watch movies and TV and count it as "work"? Watch what you want to write and stuff can't help but rub off on you -- and you'll also figure out how you can distinguish your work from what's already out there.
What about research? Are you reading publications relevant to your genre? One of my favorite tips on staying literate and keeping your creative well full is to make sure that you're following social media accounts that inspire you with ideas. I made this change in my own social media habits a couple years ago and it's amazing how much it's helped my creativity.
Finally, how well do you understand the value of your intellectual property? You can do so much with the stories you create! You can adapt your script into a novel or a short story, or vice versa. Take your feature script concept, reimagine it as a TV series, and write the pilot. Record your novel as an audiobook and publish it on Amazon ACX or Findaway Voices.
Until someone negotiates for them, you own all the intellectual property rights for your material. And that means you have ultimate control over how you get your material into the hands of an audience! It's worth it to know your rights as a creative -- because when it does come time to negotiate, you want to be empowered to make the right choices for your work.
2) Professionalism
Entrepreneurship ties directly into this next skillset. We're creatives, which means we get to embrace the dynamism of our work. But that doesn't mean we get to be unprofessional. But what exactly does it mean to be a "professional writer"?
In the first place, of course, it means that you've paid attention to the quality of your craft. As you develop your skills as a writer, your mastery of story and the dynamics of the page is what will set you apart from writers who are just getting started. But beyond skill, what else distinguishes you as a professional?
First and foremost: following directions. There. I said it. I'm sure it's going to make me unpopular, but hear me out.
If you're submitting for a contest and you don't bother to format your script properly, you're unprofessional and your work is going to be instantly tossed. Nobody cares about your story if you can't follow directions. If you don't spell check, it's unprofessional, and it shows you don't respect your own work -- so why should anybody else?
If a literary agent or a manager or an executive tells you they want to see your submission packaged in such-and-such a way and you don't follow directions? Yep. You blew it. Your failure to respect this process shows that you're very likely difficult to work with, and nobody has time for that.
So do yourself a massive favor. Format and spell check your work and follow submission guidelines to the letter. If they're going to reject you, let it be because the story's not right for them -- not because you were unprofessional.
In the second place, you can work on professionalism by cultivating awareness of your presence. I'm probably going to make the rest of you mad at me now -- but remember that your face isn't the only thing visible at a Zoom conference. Be intentional about where you're sitting and what's behind you. Body language is important too, whether we're meeting someone on video conference or in person.
I think it helps us to be aware of our presence when we remind ourselves that we are a gift -- and our work is a gift. You'd wrap up a gift, right? So we should try to present ourselves and our work in a way that makes us feel amazing and shows we care about the other person. I believe professionalism is a skill that can be cultivated -- and it's all grounded in intentionality.
3) Productivity
If you're working a day job while you're building your creative career, managing your precious resources of time and energy is probably the single most important thing you can do.
In my blog post earlier this year on goal-setting and creative career planning, I talked about doing an audit of your productivity habits. If you didn't do it at the start of the year, I can't recommend this enough--and even if you did do it back in January, the end of each quarter of the year is a great time to check in on your habits.
One of the most important productivity skills to develop is the ability to work under deadline. Once you're a working writer, meeting deadlines will be a non-negotiable part of your job, so if you're not used to working under this kind of stress, now is the time to practice.
Using your productivity habits audit so that you can set something reasonable, assign a deadline for completing your next project. Then reverse engineer monthly, weekly, and daily milestones. The daily checkpoint is so important. Remember that the secret isn't necessarily how much you write during each writing session, but how consistently you write over time.
Imagine you have a writer friend who sits down on a Saturday morning and bangs out 5,000 words in two hours. That sounds like massive productivity--and it's totally awesome. But over the course of a week, the writer who writes 1,000 words a day, seven days a week, is making more progress. (This is the literary equivalent of the Tortoise and the Hare story.) Consistent, incremental progress over time is absolutely worth it, even if you feel like you're moving slowly.
Once you've established a daily goal, engineer your environment to support you. James Clear talks about this strategy in his book Atomic Habits. Even small changes--like making sure your desk is cleared of everything except your notes and your beverage of choice before you sit down to write--can make a huge impact on your ability to focus. If you're struggling with productivity, take a few minutes to consider your environment and brainstorm some things you could change to better support your creative energy.
Speaking of energy, a quick note on this. When you plan out your week, do you assess whether tasks energize you or drain you, or whether they're energy neutral? I first heard this strategy from the folks at BestSelf, and I'm going to start reintegrating this approach into my own planning. The idea is that if you stack too many energy-depleting tasks back-to-back, you'll lose motivation and start to procrastinate. If you know you have an energy-sucking item on your to-do list, be intentional about when you schedule it.
4) Presentation Skills
Knowing how to talk about your work is a very different skill from actually creating it. As screenwriters, we have many different ways in which we share our work with the world, and each of these requires practice.
The first skill you might want to practice is "The Nutshell." This includes all the snippet-length ways we present our work: loglines, premise lines, and elevator pitches. For whatever reason, these are devilishly difficult to do well, but everyone asks for them. Starting each project by spending time crafting the premise line is a great way to start working on this skill.
The next presentation skill to practice is the summary -- a 1-2 page narrative outline of the major contours of your story, tracking both the unfolding of the plot and the main characters' emotional arcs. Writing one of these on the front-end of a project is incredibly helpful. Not only does it help you catch possible story problems, but it also gives you a draft of the pitch document. Once you're done with the project, you can just take your summary, and spice it up and make sure it reflects what actually made it on the page, and you've got your written pitch. Stage 32 has a terrific guide on putting together a compelling written pitch, and I highly recommend it!
If you're writing pilots, you can practice creating a pitch deck. This is actually a lot of fun, and you can get really creative with it. Find the pitch decks of shows you love and see how they presented their work to the world. You can also check out some of the great classes on putting together a pitch deck on Stage 32!
Conveying your story in document form is one way you'll be asked to share your work, but I'm personally a huge fan of verbal pitching. When you can see the other person on Zoom or hear their voice on the phone, it makes all the difference. They get to know you this way -- and you can much more easily convey your excitement about your project. You also get the chance to answer their questions and have a conversation. Practicing the delivery of your pitch is essential, and the more you practice, the more confident and comfortable you become.
Work "Off the Page" to Grow "On the Page"
Developing these skills and habits will help you not only to be a stronger writer, but also to be a more confident advocate for your work. As creatives, we have so much to offer the world, but getting our voices heard usually means using a different set of skills than those we use to put our visions on the page. We can take advantage of the time before our careers really take off to get these skills firmly in place. It will only make the next stage of the journey easier!
Hopefully this list gives you some inspiration to continue your development as a professional creative entrepreneur!
Happy writing!
About S.K. Valenzuela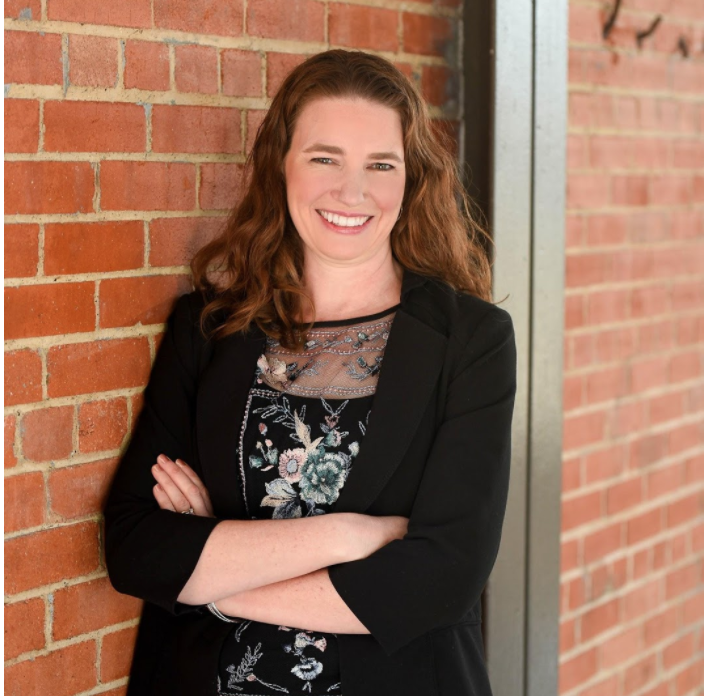 Shannon (S.K.) Valenzuela is a novelist, ghostwriter, and award-winning screenwriter. Her curiosity about pretty much everything means she loves writing research-based stories: grounded sci-fi and historical fiction are her particular playgrounds of choice at the moment, though she also loves a good science fantasy adventure.
When she's not penning her own stories, she loves her work as a story coach and creative entrepreneur at The Story Scene. She specializes in helping new and emerging screenwriters and novelists, and she's coached dozens of writers through their first drafts and rewrites.
She's also the host of the Subject Matter Expert podcast, which is designed to inspire and inform sci-fi writers through interviews with scientists, thought leaders, and writers working in the genre.
In real life, she's a university professor with a Ph.D. in Medieval Literature, so you'll also find her in the classroom exploring the poetry of Homer and Dante. She loves teaching stories almost as much as she loves writing them.
More Stage 32 Blogs by Shannon:
Stage 32 Success Story: Learn How Shannon Got Her Manager Through Stage 32!
The Ancient Rules of Storytelling
Story Tetris: Discovering Your Story through Structure
5 Common Scene Struggles and How to Fix Them
Lessons from Lyric Poetry for Screenwriters
Designing Your Creative Year: Plotting vs. Pantsing
Beyond Story: Setting Learning Objectives for your Writing
---
Let's hear your thoughts in the comments below!
Got an idea for a post? Or have you collaborated with Stage 32 members to create a project? We'd love to hear about it. Email Taylor at taylor@stage32.com and let's get your post published!

Please help support your fellow Stage 32ers by sharing this on social. Check out the social media buttons at the top to share on Instagram @stage32 , Twitter @stage32 , Facebook @stage32 , and LinkedIn @stage-32 .