Have COVID-19 restrictions got you in an auditioning slump? While the pandemic has made things harder for on-camera acting and the stage, it has also created more opportunities for voice acting and voice over work. Just think about it: you're largely stuck at home, are connected to the Internet, and need to keep your acting skills sharp. Why not try working from home as a voice actor?
Actors are in the business of storytelling and much of what you do is applicable to voice acting. For the record, voice acting is still acting (even though you can't be seen). That said, it's a good idea to think of the audio medium as another mode of expression for your art.
Reasons Actors Should Love Voice Acting:
You're free to audition for roles you wouldn't normally be considered for

You can be heard by companies you wouldn't usually get in front of and,

You can be part of projects and explore types of work you've never been cast for
If that sounds good to you, here are three things you need to set yourself up for success in the world of voice acting.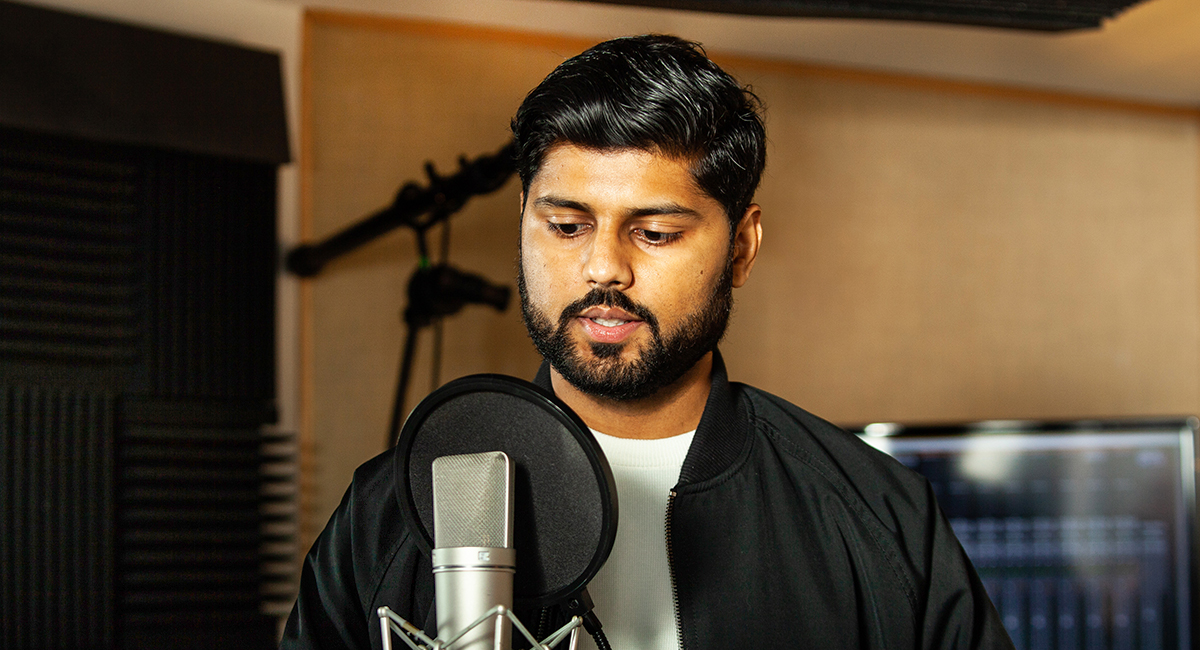 1) You've Got to Have Talent
This may go without saying, but to achieve success as a voice actor, you need to have talent. What I mean by talent is you have mastery over your voice as an instrument and are able to communicate well to your audience.
There are several aspects to consider here, including how you use your voice, the way you interpret a script, and how your vocal performance comes across when recorded in your home studio. We'll touch on home studios later, and focus for now on your voice and how to use it to bring a script to life.
Use your voice
Your voice is your instrument and your entire body contributes to that instrument. Everything you do is connected to your voice and can affect its performance, so be mindful of posture, breathing, and any physical tension you may be experiencing. Also be sure to notice how you're feeling and your mindset.
Elements of a vocal performance include (but are not limited to) use of vocal range, intonation, fluctuation, tone of voice, diction, emphasis, diaphragmatic breathing, phrasing, breath control, and support.
Just as you would be before going on stage, prepare for your performance. That means getting a good night's sleep, maintaining hydration, eating well, and warming up your voice at least one hour before you need to use it. In addition, you'll also want to avoid certain things, like wearing out your voice (yelling, whispering, etc.) drinking beverages that rob moisture from your vocal folds (caffeine, alcohol, etc.), and even having a bad attitude.
You'll find that your voice naturally lends itself to certain kinds of voice over work or may play better to a particular demographic. How young or old your voice sounds, your vocal range (soprano, alto, tenor, bass), its texture (resonant, raspy, light, robust, etc.), and regional accents are all factors to consider when deciding what roles and projects to audition for.
Interpreting a script
When voice acting, you need to know who you are talking to, why you're talking to them and how best to share what you're saying with them. Ask yourself, 'Why should my audience care about what I have to say?' and use that to shape your read. Studying your audience helps to make what you're saying both meaningful and actionable.
Likewise, you need to know who you are, why you're saying what you're saying, and be able to answer why you should be trusted. Using your acting skills, develop a backstory for your character and use that as a framework for connecting to the audience in question.
Having a poor attitude doesn't just sound bad, but it also colors your read and how people receive it. How you feel about a subject influences how you interpret a script and how that script comes across. Authenticity in a read makes a big difference. When you believe what you're saying, there's a greater likelihood that others will too and short list you as a contender for the role.
2) Home Studio
To be a competitive voice actor, you need to have a home recording studio. Remember, you are not just the artist, but also the engineer! Getting the right gear is one thing, but making sure that your recording environment is acoustically treated is more than half the battle for getting good sound.
Set the Stage
Ideally, your recording space is isolated from other areas of your home, is insulated soundwise, and is well ventilated. Many voice actors like to stand while they record but there are occasions where you might prefer to sit (think audiobook narration or a really long phone tree).
Once you're in your recording area, ensure easy access to your microphone, pop filter, computer or monitor to read scripts on, mouse, mixer (if you have one - though it is not required), and a bottle of water (absolutely required).
You need to be comfortable in your space because you'll be spending a lot of time there. Some actors convert a bedroom closet into a studio while others prefer to build an area dedicated to recording.
Invest in your Sound
Depending on what you're willing to invest, the studio you build could be so quiet you could hear a pin drop!
Whatever your studio environment, make sure that the quality of your audio is what we like to call 'broadcast-ready.' That means that the audio you record is so clean that you can put it on air right away without further editing.
Once you're done recording, you'll need to know how to edit the audio and get it in the right file format for your client to use.
3) Voice Acting is a Business
Have you ever thought of what you're doing as a business? You'd be surprised by how many actors don't see themselves as entrepreneurs, when that is in fact what they are. You're by definition a pro if you're getting paid to act. This is a career, after all, not a hobby. That said, you need to think strategically and work on a business plan.
Think Like a Marketer
Successful voice actors adopted the entrepreneurial mindset years ago. These are the actors who know how to brand themselves, promote their voices, find and maintain a steady stream of opportunities to audition for, and build a book of clients. You need to know what roles you're most suited to (your signature voice) and how to position yourself. That way, you'll book more of the work that you audition for by working smarter, not harder.
Wear Many Hats
Professional voice actors take on the technical as well as the artistic side of managing a recording session. Part of running a studio session is self-direction. More often than not, you're the only one there and will need to direct yourself. Doing your homework on the script, knowing your audience and understanding your role in relation to your audience will help a lot.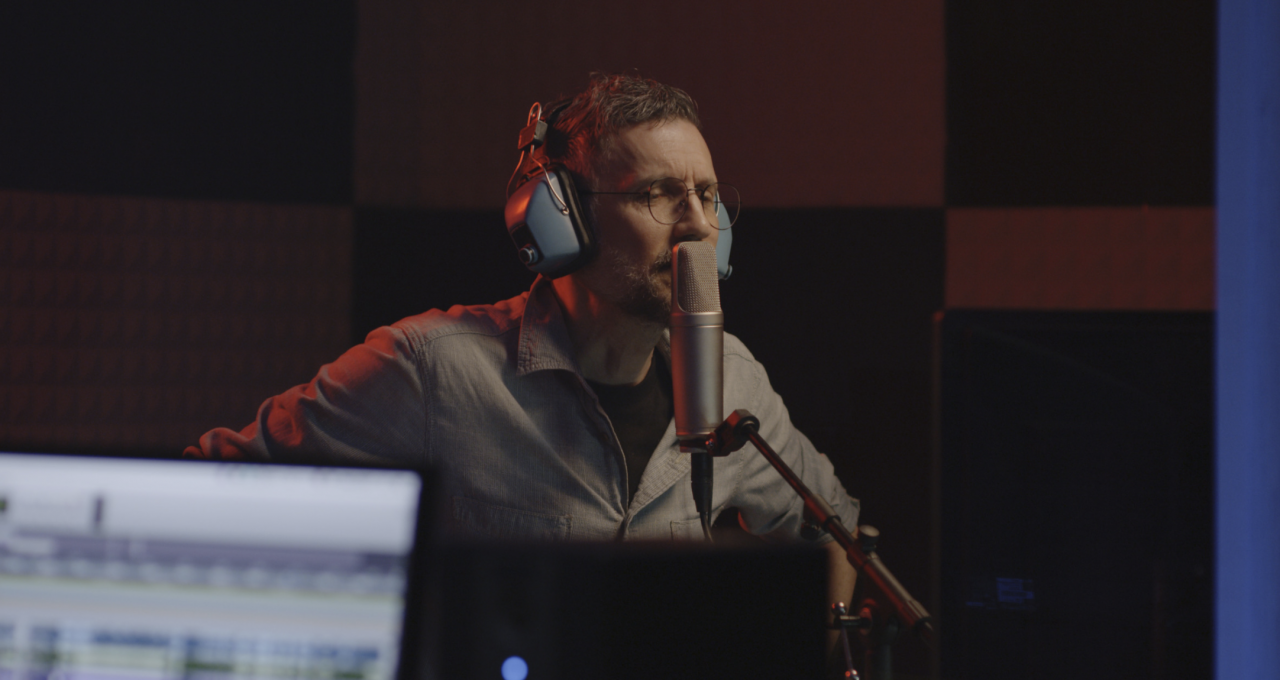 Ready to start voice acting?
Now that you know what it takes to be successful in voice acting, there's no time like the present to get started! There are few acting jobs you can do during a lockdown that give you the freedom to work from home. This is one of them. Let me know if you're taking the plunge! I'd love to hear from you.
About Stephanie Ciccarelli
Co-founder of Voices.com, the world's biggest online marketplace connecting businesses and brands with professional voice talent.

Voices has been written about in The LA Times, New York Times, Forbes Magazine, Entrepreneur Magazine, and The Wall Street Journal.

A respected mentor and industry speaker, Stephanie is considered one of the most connected people in the industry, and has been listed on the PROFIT Magazine 2013, 2015, and 2016 W100 lists, a ranking of Canada's top female entrepreneurs. Stephanie is also the author of Voice Acting for Dummies®.
---
Let's hear your thoughts in the comments below!
Got an idea for a post? Or have you collaborated with Stage 32 members to create a project? We'd love to hear about it. Email Taylor at taylor@stage32.com and let's get your post published!

Please help support your fellow Stage 32ers by sharing this on social. Check out the social media buttons at the top to share on Instagram @stage32 , Twitter @stage32 , Facebook @stage32 , and LinkedIn @stage-32 .