Welcome back! When we last parted, my friend Brian gave up two hours into the day. I made sure not to tell my mother that he ditched me for fear she would not let me go back to the set alone.
I am not sure I actually lied about it. Well,l I guess there are lies of omission, so maybe I did lie. But I did tell her I saw people using things I considered to be toys as equipment on the set, and I was obsessed with these man-children and their toy box.
Boys and Their Toys



How many of you reading this are old enough to remember homemade go-karts with lawn mower engines? I lived in a neighborhood with some teenagers who built badass go-karts. It was so much fun to rip around on them. The reason I bring up go-karts is because there was one on the set of Personal Best. It was used as a low tracking camera vehicle to shoot the feet of the runners, and I desperately wanted to drive it. That desperation led me to meeting Eric, the camera operator who rode on the back of the go-kart to capture the shots. I was the annoying twelve-year-old begging to ride the go-kart every day of the shoot.
As I alluded to in my last post, Eric is one of three crew-members I met on the set of Personal Best and worked with later as an adult.
I was on set for three weeks, twelve hours a day. Again, something that could never happen today with current child labor laws. But I am so grateful for the opportunity and I still can't believe my parents allowed it. I was going there, unattended, because my mother still had no idea Brian gave up on day one.
Back to the camera operator, he was gracious enough to engage me. Once.
Anyone who knows me knows that once you meet me, I'm like something you step in and can't get rid of. No doubt you'll run into me in the most unexpected places.
But Eric was kind, so I relentlessly bothered him every day, begging to ride the back of the go-kart. That never happened. But what did happen, seventeen years later on the set of Ang Lee's Ride With The Devil, I ran into Eric as a second unit camera operator.
It was 1998 and my second DGA assistant director job.
The epic civil war film starring Tobey Maguire, Skeet Ulrich, Jewel, and many others, was shot entirely on location near Kansas City. We were shooting some additional shots of a military wagon train as a second unit, while the main unit continued the dramatic scenes with the actors elsewhere.
Eric and I were talking one morning in the middle of a field in Missouri. We were setting up a shot with a few hundred extras in military wagons and on horseback. I was assigned to his camera to support him and dress the frames. Basically, I was there to stop the extras and adjust them for better angles per Eric's eye. (So much fun.) Eric complimented me on my way of working with background and asked me where I was from and had grown up."Eugene, Oregon," I said.
To which he replied, "I worked on a movie there back in the eighties."
I immediately asked him if it was Personal Best. Eric was in his mid-forties in 1998. I could see him looking at the twenty-nine-year-old Second, Second Assistant Director standing before him and doing the mental math. He was trying to figure out how young I might have been. At first it did not compute. He looked at me with a confused amalgam of skepticism and wonder. But then his face lit up.
"Holy Shit! You're the go-cart kid! Good for you."
Welcome to Hollywood. I was so proud to be remembered. That's another striking thing about working in Hollywood; The camaraderie when two crew members who have had a good experience together run into each other after many years. And then there are the opposite experiences. I have worked very hard to make sure I leave an enjoyable experience wherever I am employed. It is not always possible, but it is my goal.
It's Not What You Say, But How You Say it. So Be Kind



I had the antithesis of that experience with a prop assistant on Personal Best. It was a rare sweltering day for an Oregon summer and the crew and the extras were baking in the sun. The Prop Assistant was responsible for propping Scott Glenn for a scene where Scott's character was in the stands yelling at the role played by Mariel Hemingway's while she blew it in part of her Olympic trial. The props I remember from the scene are sunglasses, a watch and a ring.
One of the Assistant Directors placed me with what was supposed to be my on-screen family.
Because I had been wandering around on set and blowing continuity left and right, I think the AD did that so I would sit still with my fake parents and not move. (It's a tactic I've used with children on sets over and over in my subsequent career.) He tried to explain continuity to me, but I didn't quite get it.
Suddenly another Assistant Director used a bullhorn to across the field announce, "Camera is ready! Picture is up and.......roll camera!!!!"
The AD teaching me my lesson on continuity abruptly left me mid-sentence. He jogged a few feet away and physically grabbed a nearby teenager by the shoulders.I recognized the kid from my school. He was a bit of a bully.
Dragging the boy to his feet to follow him, The AD thrust the teenager into a specific position about fifteen feet to Scott Glenn's left, pointed to the ground, and said too quickly for the poor kid to comprehend, "YOU, start here! When I yell background, you walk where I am going to walk. I'll be waiting for you over there."
And the AD ran away and stood thirty or so feet on the right side of where Scott Glenn was. As the AD landed in his spot, the bullhorn from the opposite side of the track barked, "BACKGROUND and ACTION!!" The teenager started walking. I was impressed. At the same time the kid crossed directly behind Mr. Glenn, Mr. Glenn yelled, "What the fuck are you doing?" He was delivering his line to Mariel Hemingway on the field, but the mean bully thought Scott Glenn was yelling at him and shouted back, "Exactly what that guy told me to do, WHY?"
The bully looked like a deer caught in headlights as he pointed at the AD to Scott's right.
The bull horn crackled "CUT, CUT, CUT, what is going on over there? Reset everyone and let's go again, RIGHT AWAY."
While the poor AD apologized to the kid for not warning him what Scott Glenn was going to say, we all laughed. The Prop Assistant rushed toward Scott Glenn with a Polaroid camera. From a ring on his belt hung hundreds of photos and a hole punch. At this point in my life, my grandmother was the only person I knew with a Polaroid camera. No one I knew used a hole punch and ring to store pictures. I thought it was terrific.
Scott Glenn saw him coming, and a beautiful bit of non-verbal communication took place between them.
Hundreds of these kinds of conversations happen on set every day, some not so pleasant, so the synergistic ones are magic to me.
The Prop Assistant held the camera up and nodded at Scott, who nodded back and immediately pulled his jacket sleeves above his wrists, raising both of his arms with the backs of his hands toward the Prop Assistant to reveal the watch and ring to the camera, . While the Prop Assistant waited for it to develop, he punched a hole through it and wrote something on it with marker and added it to the rest of the photos on his belt.
I walked over, mesmerized and asked why he did that. A legitimate question for a kid to ask. Paul snapped at me, "Fucking continuity kid, go sit down!"
I was crushed. That was 1981. I wouldn't know the Prop Assistant's name until 1999 while working on a movie called Thirteen Days, for reasons that will be clear very soon he shall remain nameless.That film has some fantastic memories besides the one I am about to share. It's also the film where I committed two of the most massive mistakes of my career on that job.
Life is a People Business, Especially in Entertainment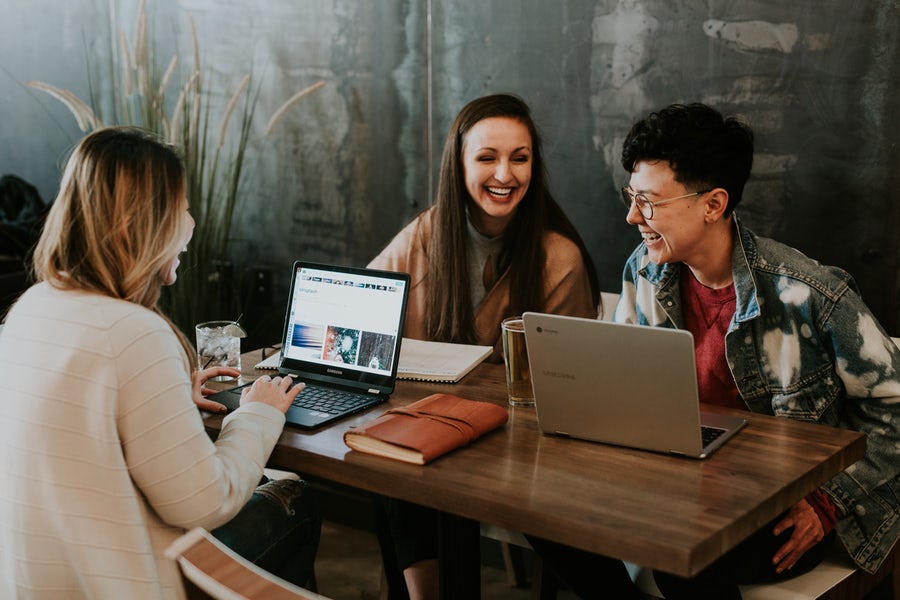 In 1999, I walked onto the set of Thirteen Days and witnessed the Prop Assistant yelling at one of my PA's. Often on big movies, the prop department and the PA's work closely together getting props to background players. Sometimes props get misplaced and it can get a little tense. Something like this happened and it was going to cause continuity issue. A whaaa?? The Prop Assistant was barking that word to the PA as I walked up and it triggered that traumatic memory.Suddenly I was twelve again and here was that man, yelling again.
Only now I was thirty-one year old card carrying DGA Assistant Director, buying his first house and waiting for his second child to be born while working on a big movie. My heart was pounding. I walked up to the altercation, dismissed my PA, and "I've got this."I turned to the Prop Assistant.
"Did you work on Personal Best in Eugene, Oregon in 1981?" I asked him.
His face turned grey and he said, "Jesus! Are you that fucking kid?! Fuck! I have been doing this too long if you are an AD now." He tried to make light of the situation. But I wouldn't let him.
"Yes, you have been doing 'this' too long," I said, "because you yelled at me with the same tone eighteen years ago. That tone is unacceptable in this professional environment. We're all under pressure to perform. You will not speak to me or anyone like that again on this set. Life is a people business. It's not what you say, it's how you say it that is important." He fell silent, and then walked away shaking his head. To my knowledge he did not yell at anyone else on that job.
Next month continues with a few interesting phone calls: One from the Personal Best crew to my father, and one from a furious homeroom teacher. Both calls taught me valuable lessons both on set and off.Until then explore my IMDB resume and ask questions on specific projects that might bring aid to your own journey.
Please remember I do not take script or concept submissions, I am not here to make introductions to any of my colleagues, past or present. I am here to share what I have experienced in the hope that it will better prepare you for the road ahead of you as a migrant film worker. Read each other's comments and connect; this is why Stage 32 is here.
Tarantino-esque Fun Fact: The Assistant Director mentioned in this entry is D. Scott Easton, uncredited on Personal Best, but who will show up again on this journey as the U.P.M on a movie called Supercross.
Stay tuned…
Other Stage 32 Posts by Korey Pollard:
Part #1 So You Want to Be in Pictures?
Part #2 Answering The Call, Your First Shot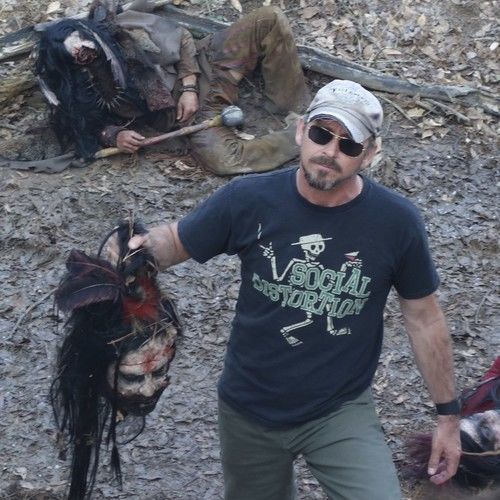 About Korey Pollard: With over thirty years of in-depth motion picture and television production strategy, management and delivery experience, Korey has certainly made (and continues to make) his mark on the industry. His proven attention to detail, problem-solving, collaborative leadership and critical thinking skills are evident in the projects he's invited to engage in. Some of these projects include: Ryan Murphy's Emmy award-winning 'Assassination of Gianni Versace' (FX), Emmy award-winning 'Monk' (USA Network), Seth MacFarlane's 'The Orville' (Fox),'9-1-1 What's Your Emergency' (Fox), 'Tom Clancy's Jack Ryan Series' (Amazon/Paramount). He also helped bring 'Grey's Anatomy' and 'Nashville' to life for ABC Studios, 'Deadwood' for HBO and 'House M.D.' and 'Life' for NBC.
Korey received early training and mentoring on films like: 'Stand By Me' (Columbia Pictures), 'The Fabulous Baker Boys' (20th Century Fox), 'Clear and Present Danger' (Paramount), "Waterworld' (Universal Pictures), 'And Starring Pancho Villa as Himself' (HBO) and 'Once Upon a Time in Mexico' (Columbia Pictures/Dimension Films) to name a few (complete list available on IMDB.com).
He remembers the incredible support and help that he was given and he strongly believes in giving back by teaching, mentoring and sharing his experiences with others, especially youth and future filmmakers. He sits on the advisory board of Greenhouse Collective, Lipscomb University's College of Entertainment and the Arts, Grand Rapid's Compass College of Cinematic Arts, and Belmont University's Motion Picture Program. He also speaks regularly at schools, workshops and other engagements across the nation.
Korey is a seasoned leader and a recognized central member of the film/tv community. With his well-honed skill set, Korey is combat-ready to galvanize the right future projects into existence.
---
Let's hear your thoughts in the comments below!
Got an idea for a post? Or have you collaborated with Stage 32 members to create a project? We'd love to hear about it. Email Joleene at joleene@stage32.com and let's get your post published!

Please help support your fellow Stage 32ers by sharing this on social. Check out the social media buttons at the top to share on Instagram @stage32online , Twitter @stage32 , Facebook @stage32 , and LinkedIn @stage32 .