On my "Wall of Inspiration" is a button I bought on the opening night of a play 32 years ago. It reads, "Life is a constant audition."



It's a good reminder because auditioning is hard, as I say several times in my last post on Stage 32, Preparing for Auditions: 7 [Guided] Script Approaches That Land You The Job.

Just as hard, and very similar to auditioning, is networking. You're putting yourself out there in front of people, all of whom will judge you in one way or another as you attempt to make connections, make a living (!), and further your goals.
I am actually very shy. An INTJ on the Myers-Briggs. I prefer creating content in my home writing room/recording studio, as I am doing as I write this. But I also love to act, direct, and teach. That means being with people, both collaboratively and as the focus of attention. And even if you create all of your content in solitude, you still have to sell it, which means meetings and conversations. However you look at it, the artist has to be able to be a businessperson. A networker.


Why I Chose To Blog for Stage 32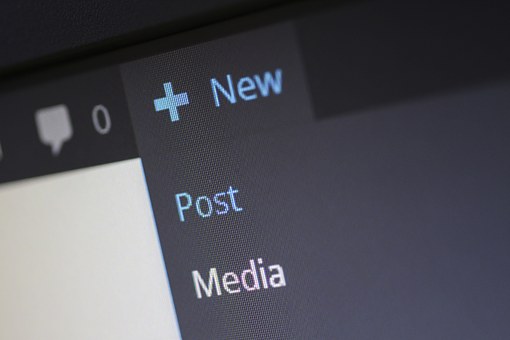 There were lots of reasons I answered an email many months ago to submit writing samples for the Stage 32 blog. As I said, I love to teach, and have been a continuous student of the craft of writer, actor, and director since I was a teenager. As a practicing artist in these fields, I have amassed a lot of hands-on experience. I've tested lots of systems and techniques and like to share what I've found.
I also knew it would be exposure to others in the industry who might read what I have to say and have a look at my profile.
Without realizing that it would, I'm happy to say that writing for the Stage 32 blog has borne fruit. Not only have I received other article-writing opportunities, I was also recently hired by (and am having meetings with) production companies to do story editing and analysis. Add to that that I was also given an opportunity to create Escape Rooms for narrative writing after I wrote a blog post here on Stage 32 about it.
I have made dozens of new contacts and am now in daily conversation with potential employers and collaborators.
So, how does an introvert, who would rather be at home than out in the world, become a successful networker?
Practice.
Patience.
Life experience.
Confidence in your craft.
Trial and error.

There are also self-marketing catchphrases that help, like:
"Be authentic."
"Follow your bliss."
"Fail better."

We hear these all the time, but what do they mean?
All I can tell you is what they mean to me, and how I've applied these catchphrases and others like them to my networking success.
Live Authentically



Eight years ago a good friend of mine, who's a community arts activist and a champion networker, told me about a research professor turned author and lecturer named Brené Brown whose TED Talk on vulnerability had just gone viral. She thought of me when Dr. Brown talked about Authenticity. After watching the video I ordered her books and began actively, [more] consciously incorporating Authenticity into my life and work.
So what is Authenticity, and why is it important?
Merriam-Webster defines authenticity as "not false or imitation: REAL, ACTUAL." It's "showing up and owning your story," to paraphrase Dr. Brown. It's the ability to be honest and genuine—to not hide behind any kind of mask or false fronts, realizing that not everyone's going to like you, resonate with your beliefs, or, in our case as creatives, work with or hire us.
Sometimes over-enthusiasm is seen as a weakness, or a sign of lack of control. But if creatives can't be excited about their work, if they can't openly live their passion and say "This is me"—to quote a recent Oscar-nominated song—if they cannot show up, own their story, and be Authentic, then who can?
Living with Authenticity is not always easy, but it's absolutely essential to making connections and creating opportunities.
"Follow your B

liss"

(Joseph Campbell)



Although the "Hero's Journey" is somewhat out of fashion in writing circles, there is no question that Joseph Campbell is still a force for making the most of your life, your story, and the stories you choose to tell.
To quote Robert Walker, the president of the Joseph Campbell Foundation, following your bliss is "Doing the thing you can't not do." Since you are part of Stage 32 and reading this article, you are, on some level, following your bliss.
The word "bliss" can be misleading.
It's not constant happiness and fulfillment. As I'm sure you know, following a path like ours comes with its share of disappointments and frustrations. But better to be doing what you love and meeting with obstacles than choosing something unfulfilling that does not provide the spark and the challenge that makes a life worth living.


Putting in your "10,000 Hours"
In Outliers: The Story of Success, Malcolm Gladwell's extensive research and interviews suggest that you have to put in 10,000 hours into anything to become proficient at it (which translates to roughly 10 years at 40 hours a week).

Although there's nothing magical that happens when you hit that number, nor is it exact, the idea behind it is clear; it takes a long time to become excellent at something. It means putting in the time every day for years and years, learning your craft, continuing your education beyond school (including classes and seminars through Stage 32), watching with a critical eye and breaking down TV shows and films, and continually seeking feedback.
It also means learning all of the parts that go into the whole of your chosen area of expertise.
"Every Day is a Story All Its Own"




Fourteen years ago I co-founded an acting school and theatre company on a simple principle that still holds for the teachers, students, and company members today—in order to be a good actor, director, or writer, you need to understand the fundamentals of all three. This has been my philosophy and mission for all of my creative work, including my approach to writing these how-to blogs and my upcoming YouTube channel.
"Every day is a story all its own" is the tagline for the theatre company and the title of the YouTube channel.

It means that every day is an opportunity to do things differently, to replace a loss with a win, to maintain a streak, or tell a different story entirely. And, in this industry, you need to be able to tell your story concisely and well. To convey your ideas, to create excitement about you and your work (and believe me, you are just as important, if not more so, than the work), and to advocate for yourself, you need to have an understanding of story as seen through the eyes of the director, the writer, and the actor, no matter which is your chosen specialty.
Make Something Happen Every Day



Make networking part of your daily routine.
Commit to making a new contact every day.
Create a post on your social media platforms about a project or an achievement or a goal.
Find some new potential outlet for you and your work.
What works for me is to do these first thing in the morning, so they're part of my creation of how I want my day to go. I love what I do as a content creator, and making this public commitment every day is an essential part of my story. And each day, in some way, there is progress in at least one of the three areas, which keeps me motivated.
My two favorite quotes for this are:
"Do what you can with what you have where you are." - Teddy Roosevelt
"Don't wait for the iron to get hot; make it hot by striking." -William Butler Yeats

Another part of making something happen every day is the work itself.

The good news is, this is a DIY age. As I mentioned, rather than waiting for jobs I started my own acting school and theatre company, and I wrote and directed two dozen plays and short films. I took teaching jobs wherever I could—including community centers and health clubs and the crowded corners of libraries—so I could put different systems to the test and devise better methods. Teaching's a great way to learn. Through it all, I built a resume that gets noticed.
Making something happen every day, while working toward your 10,000 (or 20 or 30,000) hours, will, over time, bring you everything you want.


"Fail Better"
"Try again. Fail again. Fail better." - Samuel Beckett
There is no instant success. Anyone who's spent any time in this industry knows that. And nothing truly great ever emerged on the first try. There are dozens of TED Talks that demonstrate the truth of this. And if you consider the track record of even the most successful writers, directors, producers, and actors, no one succeeds all of the time, every time.
Another trap is to fixate on the word "failure." What is failure anyway? It's not closing the gap between where your idea or goal began and where it ended. But all Story is about the struggles that happen in the gap.

Teddy Roosevelt urged us to "Dare greatly." And Cameron Crowe, through his character Lloyd in Say Anything, says, "I'm looking for a dare to be great situation."

So if you are following their call and creating big gaps by striving for hard-to-achieve goals, it isn't always going to work out. But everything you've learned, you own. So next time, as Beckett says, you'll "fail better."
Blogging as a Networking Cornerstone



I cannot emphasize enough how much blogging has helped me network over the years. Whether it is how-to articles, analysis pieces, opinion pieces, book and music reviews, and especially posts for Stage 32, conveying your knowledge, ideas, and passion for the craft in 2,000 words or less is an invaluable skill. It helps with the ability to pitch, to create excitement with the written word, keep people engaged to the end, and show people what you've done, what you know, and where you're going.
So, how do you write a blog article (or anything) that will get attention and help your career?
I can do no better than to quote from Neil Gaiman: "This is how you do it: you sit down at the keyboard and you put one word after another until it's done. It's that easy, and that hard."
At the end of the day, when you're working through obstacles in the big gaps that come with daring to do anything worthwhile, nothing is easy. I tell my clients, students, and mentees this all the time. No matter what you choose, to do it well, to achieve something that is fulfilling and energizing, that keeps you Authentic and keeps the iron hot, is hard.
It means thousands of unglamorous hours creating content, building networks, and pursuing opportunities—most of which will not work out.
The little victories keep you motivated. All of the inspirations I've shared have helped me get the little wins that soften the big losses and both prepare you and challenge you to keep in pursuit of the big ones.
Stage 32 provides the means to practice everything I've suggested in this article. You're already here, so make the most of it.
Right now, before you do anything else with your day, make a new connection, register for a class, start writing an article, comment on a thread, or email Joleene of Stage 32 to pitch a post idea.
Some how, some way, these things just might help you close the gap and get the things you want.
I would love to hear in the comments section what quotes, role models, and books most inspire you and how you keep motivated!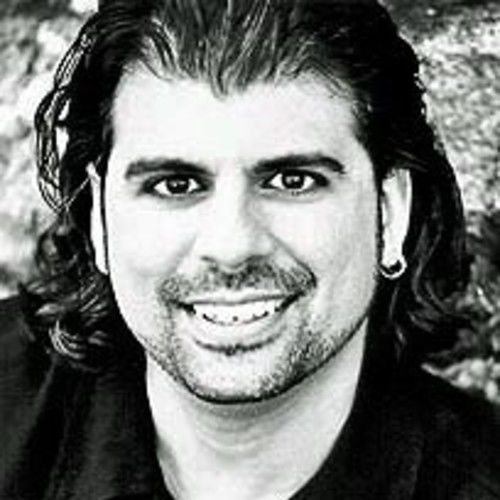 Joey Madia spent 25 years in the theatre as a playwright, actor, director, and teacher.
Today he is focused on screenwriting, developing an audio drama series,
writing story lines for immersive theatre-based Escape Rooms, and creating Historical
Education programming with a focus on the Golden Age of Piracy and the life of Che Guevara.
Joey is the Artistic Director of Seven Stories Theatre Company and Creative director of
New Mystics Enterprises, a multimedia production company. He is also the author of two
novels and 17 produced plays.


---
Like this blog post? Please share it on social media (Facebook, Twitter, LinkedIn, email etc) by using social media buttons at the top of the blog. Or post to your personal blog and anywhere else you feel appropriate. Thank you.
As always, we welcome thoughts and remarks on ANY of the content above in the Comments section below...