If you read Part: 1 How to Create a Docu-Series that Intrigues (The Making of 'Make it Work'), then you learned that Kern and I believe that every movie is like a child and the parents, with the producer and director sharing the joys and struggles of creating something from nothing.

This was the case for the docuseries, MAKE IT WORK.
It is a child we're extremely proud of, and was born from a genuine ambition to put the spotlight on young people in America who are using STEM to transcend otherwise limiting boundaries in their lives to create products that benefit their world.

'Make It Work' is available on Amazon and Roku Channel.

We hope you enjoy our short video series that peeks into the process of innovation and curiosity. MAKE IT WORK is an antidote to those who feel the world is spinning out of control. Have no fear, the next generation is here and while they may not look or think exactly the way any previous generation has, if the children are our future then our future looks brilliant!
Gratefully yours,
Kip & Kern
5) Crew and Staffing
If you watch the trailer of
MAKE IT WORK, it looks like it took a village to create it. But in fact, it was four team members that guided the project behind the scenes.
Watch the short video to learn more:



6) How Do Two Brothers Work Together?
Kern and Kip have learned over the years to respect each other's work and move in separate lanes. Each of them have their own path, but come together in every project.
Watch the short video to learn more:
7) Using Mentors in the Docuseries

MAKE IT WORK is a series that inclues young kids creating for their communities. It also includes interviews from their mentors. Here, Kip and Kern talk about why they chose to use the mentors in the series.
Watch the short video to learn more:


8) When it's Done, You're Still Not Done
Production for the series took over a year. Post also took a long time. But even after the edits the work is far from done. When the cameras are off and the mics are put away, the work on any film is far from over.
Watch the short video to learn more:
Thank you for joining us on our journey. If you have questions, ask them in the comments below!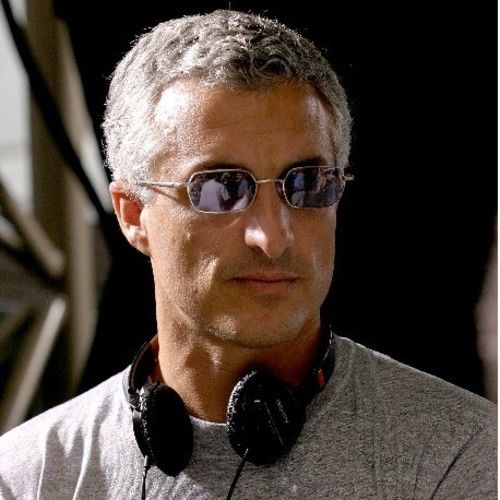 Kip Konwiser: For nearly three decades, the Konwiser Brothers have made innovative entertainment of the highest quality, and demonstrated prescience for entertainment and cultural trends. Their dozens of credits across feature films, TV series, documentaries, interactive multimedia, live events, and music & dance projects have garnered multiple prime time Emmys and festival awards worldwide.
The Konwisers have collaborated and partnered with luminaries such as Kenny Ortega, Quincy Jones, Peter Guber, David Falk, Magic Johnson, the Grateful Dead, Carlos Santana, Herbie Hancock, Chuck D, Oliver Stone, Darren Aronofsky, Laurence Fishburne, among many others.
With a broad skill set as both senior management business executives and creative artists, the Konwisers have helped to raise the profile of many of the world's top brands in entertainment, sports and music, including Legendary Pictures, Blizzard Entertainment, NIKE, Burton Snowboards, Gatorade, TapouT, And 1, General Electric, Mandalay Sports Entertainment, and the estates of Roy Rogers and Duke Ellington, to name just a few.
The Konwiser Brothers have earned an impressive array of industry awards and honors along the way, including the Prime Time Emmy Award for Best Picture on two separate occasions, the NAACP Image Award, the Humanitas Prize, the Producer's Guild of America's Producer of the Year Award. They have earned Best Picture, Audience Award or Grand Jury Prizes at many of the nation's top festivals including AFI Fest, the New York Festival, Cinevegas Film Festival, Newport Beach Film Festival, Napa Valley Film Festival, Worldfest Houston, Chinese American Film Festival, Golden Rooster Awards, CINE Gold Eagle, and many others.
Whether designing the underlying foundation of new business ventures for international corporate brands, building debt and equity financing for entertainment properties, or producing and directing award winning film & TV content, the Konwiser Brothers continue to prove themselves as renaissance men of the entertainment world.
---
Let's hear your thoughts in the comments below!
Got an idea for a post? Or have you collaborated with Stage 32 members to create a project? We'd love to hear about it. Email Joleene at joleene@stage32.com and let's get your post published!

Please help support your fellow Stage 32ers by sharing this on social. Check out the social media buttons at the top to share on Instagram @stage32online , Twitter @stage32 , Facebook @stage32 , and LinkedIn @stage32 .