In my experience there have been three types of people who approach me with ideas:
1) Those who have no idea what the creative process entails, nor respect for the creative person.
With people like this, I am polite but stay at a distance.
2) Those who really want to write their stories themselves, but are blocked by their own fear and/or denial.
With people like this, I am polite but will share advice.
3) Those who want you to write their story for them and are willing to discuss a contract and fees.
With people like this, I recognize that there are stories that need to be told ,and it is a privilege to do so.
Below, I'll tackle each one, and how you, as a writer, might handle each.


The Saga of the Silly Sister



In regards to those who have no idea of what the creative process entails, nor respect for the creative person, I share the example of my neighbor.
Every day at 11:00 am I check my snail mail. Sometimes I run into a neighbor with lipstick-dyed red hair and theatrical makeup. The few times I saw her she was dressed in vibrant colored Bolero blouses with ruffled sleeves, long Prairie skirts, and 1970's platform shoes. I politely acknowledged her, picked up my mail, and went home. One day I had the feeling she was waiting for me. This was confirmed when she finally spoke up in a loud, shrill voice.
"So, you're a writer? I've got a great story you should write!" Without taking a breath she blurted, "So my sister, who is gorgeous and curvy, visited my cousin who lives in a 55+ community and when she showed up at the pool in her bikini, all the old men went crazy and had heart attacks. Isn't that a hoot?"
I relaxed when she finally took a breath and inquired, "Did anyone actually die from a heart attack after being blinded by her beauty?"
"I don't know."
"Is she on trial for murder by bikini?"
"No," she said.
"Is she being sued for emotional abuse because she dazzled in a bikini?"
"No."
"Then what is your story about?" I asked.
"You're not a very good listener, are you?" she said. "I told you, the story is the men went crazy. Isn't that a hoot?"
The next day, I picked up my mail at 11:00 am, and out from behind the bushes popped miss frilly sleeves, eager to regale me with another story.
Breathlessly, she exclaimed, "So my gorgeous curvy sister was locked out of her house because she lost her keys and called me at 2 am. I stood guard while she crawled through a window in her apartment. Isn't that a hoot?"
I waited for her to exhale and breathe normally. When I was sure she wouldn't faint, I asked, "Was she arrested for breaking and entering?"
"No."
"Did she crawl through the wrong window and startle her neighbors?"
"No."
"Was she accidentally shot, mistaken for a burglar?"
"No, the story is she lost her keys. You're just not paying attention!"
By the third attempt, I stopped her cold and said, "I charge a fee for my time and talent."
"A fee?" she said, wide eyed. "Why? You're just a writer!"
I've never seen her again.
Delaying Dillettante



There are those who really want to write their stories themselves, but are blocked by their own fear and/or denial.
For over 25 years, a friend of a friend has announced to friends, family, and anyone else who would listen, that he is writing a book about his life as a foster child. He has never put a word to paper. As a favor to my friend (and without committing to doing the work), I met with the man and listened as he struggled to tell me his tale. He was vague about the story he wanted to tell and had no idea how to approach the task. I suggested the following:

• With written permission, record conversations with people about whom he wished to write.
• With written permission, record conversations with people with whom he shared his experiences.
• With written permission, record conversations with people who witnessed his experiences.
• Record his own impressions of his life to date.
• Decide if it is to be a book, \screenplay, article, or blog.
• Read everything related to the subject.

Once he could decide on the story he wished to tell, he would have to decide how to tell it. I recommended he take a course. Local schools often offer beginners writing courses. I further advised him to learn about language by reviewing his knowledge of grammar, spelling, and the need for crispy, descriptive words. I gave him a Thesaurus to keep by his side. Some great places to suggest one begins are:
Stage32's educational bundles and seminars offer extraordinary opportunities for learning the craft of writing
The Gotham Writer's Workshop where I began my screenwriting program lists a wide range of courses on writing, whether it is screenwriting, memoir writing, article writing, and more.\
Writers Digest offers many courses including non-fiction, freelance article writing, memoir/life story writing, and screenwriting.
I urged him to set small goals. Start with a title. Write a synopsis of the story. If he felt blocked, I encouraged him to play the "what if" game. What if my biological mother…? What if my foster father …? I recommended he write his first five pages. Then follow up with five more. I reminded him that before he knew it, he would have succeeded in his ultimate goal to write a story. The rest is business.
After completion of his work I suggested the following:
• The need for a proofreader.
• The need for an editor.
I asked him to consider copyrighting his work, register his work (WGA East), and to review The Schedule of Payment guidelines listed on the WGA websit in the event he wanted to hire someone to help him.

If he chose to write a book and self-publish, a search on the Internet would provide him with options. If it were a short story, he might consider pitching it to newspapers, magazines, and publishers. He would need to create a good pitch letter.
I then moved to marketing and suggested entering contests as a starting point. Depending upon the format and genre, there are several contests available listed online. That way he could be assured his work would be read by a professional who will give feedback.
Finally, I suggested he join Stage 32, LinkedIn, or Facebook and focus on the various writers groups within each site for networking. As his eyes glazed over, I gently shook him out of his comatose state just in time to remind him that this process is a commitment of time, energy, and money.
That was two years ago. To date, I understand he has still not put a word to paper. But at least if he does decide to try to write, he has some idea of how and where to start. A good thing to remember is that there are no expiration dates on dreams.


The Petulant Partner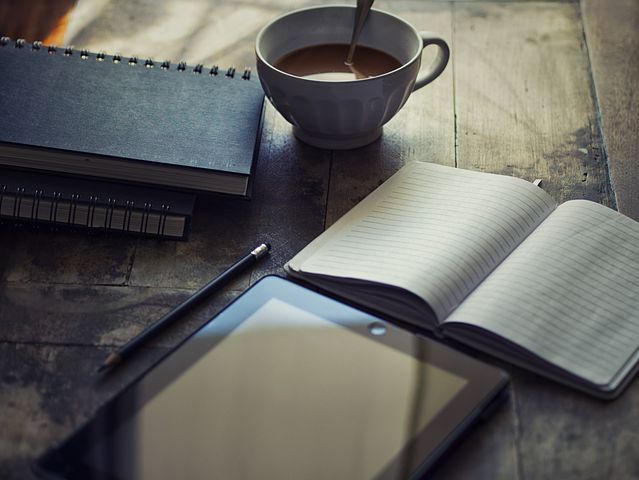 Those who want you to write their story for them should be willing to discuss a contract and fees.
Then there was my first contract: A man brought a charming, inspiring story to my attention and I agreed not only to write it as a screenplay, but to write it with him since it was his story.
We worked from 6:00 am to 9:am three days a week for about a year. At the end of the period we had a good screenplay which placed in a couple of contests and was optioned by a so-called producer who overpromised and underdelivered. My partner initially had very high expectations for success. When things did not move fast enough for him, he lost faith in the screenplay, me, and the entire process. He didn't understand that our work was not being rejected, it simply was not being selected. There is a huge difference.
I learned that lesson from an actor friend who reminded me that auditions and contests are an invitation for all to participate, but that the people who run them have specific ideas of who they need or what is required. If you or your work was not selected, it doesn't mean you or your work was rejected. It means that what you had to offer did not fit their image.
My petulant partner asked me to withdraw the screenplay from the public and it is now one of those jewels buried in my desk. I invested two years of my time and effort in the project in which I still believe, but until my partner does, it remains hidden from sight.
_________________________


And so, I continue writing my own stories in screenplay or novel form. I am about to release my second novel and my third book is in its first draft. Yet, undoubtedly, people will continue to say to me, "You're a Writer? I've Great Story You Should Write!"

How do you respond when you get this question? Share in the comments below.

Other posts by Beverly Gandara:
Have You Checked Your Drawers Recently?



Beverly Gandara is an award winning screenwriter who has written several screenplays and two novels. Her comedy screenplay Rent Money won the Golden Palm Award for Best Screenplay at the 2012 Beverly Hills International Film Festival. Her Five Star Readers Favorite, debut novel Concrete Wings: A Tale of Tyranny and Freedom, earned the Literary Classics Seal of Approval with a recommendation for school and home libraries and Honorable Mention at the 2017 New York Book Festival and the 2018 Florida Book Festival. Her second novel Soaring in Silence, a psychological thriller is in the editing stage and should be released shortly. Her third book is a compilation of interviews with a diverse group of women and focuses solely on their careers. Bev lives in the southeast with her husband Armand, who inspired Concrete Wings. For more information about Bev and her work, visit www.bevgandara.com.
---
Like this blog post? Please share it on social media (Facebook, Twitter, LinkedIn, email etc) by using social media buttons at the top of the blog. Or post to your personal blog and anywhere else you feel appropriate. Thank you.
As always, we welcome thoughts and remarks on ANY of the content above in the Comments section below.
Got an idea for a post? Or have you collaborated with Stage 32 members to create a film?
We'd love to hear about it. Email Joleene at joleene@stage32.com and let's get your post published!