THE POWER OF A SIZZLE REEL
So many of us here on Stage 32 have a dream; a dream of either writing or producing or starring in a project. That project could be a movie, a television show, a musical, a short film, and so on. It all starts with an idea, which could be an AMAZING idea, however unless that idea is translated into something tangible like a script or treatment, that amazing idea will never be realized.
Let's take that a step further. An idea, on paper, can only go so far. The written word can't show a characters unique, subtle traits that could be one of the most important PARTS of a story.
Still from my TV Show Sizzle Reel
BRING ON THE SIZZLE
Enter, the sizzle reel. A sizzle reel is a short video representation of your idea, and to me, it's the most important part of a pitch. The sizzle accompanies all the other parts of a pitch, but is the one single element that brings it all together.
The sizzle reel doesn't have to be highly produced - story and idea are king. However, it does need to be well thought out and have at least decent audio. Bad audio can be extremely distracting to the viewer and can really get in the way of understanding your story.
They length of the sizzle is generally between 5 and 10 minutes, and the goal here is to set the scene, show your characters and deliver us the full picture of what to expect. You want to leave the viewer wanting more so you can't give away too much.
Socially Distanced with Chris Frantz Recording my Talk Show "Ten Minutes With..."
IT'S NOT A PILOT
A sizzle reel is not a full blown pilot. The sizzles job is to GET you a pilot. Sure, there are those who've self funded and produced a full blown pilot and have gotten picked up. However, that's a LOT of money, resources and risk, when you could accomplish the same by producing a sizzle reel.
I've done both. I'm currently finishing up a sizzle reel for a 30 minute unscripted comedy series where we used no lighting, one camera, and lav mics. Because of the wonderful world of YouTube, I've also started a late night style talk show show that I film in my garage on a full blown set that I built. Celebrities come for a 10 minute interview, and it's a blast! HOWEVER, it's a large time suck, and remember your time is valuable, so you need to make sure you weigh that cost properly.
Both methods can give you success. The smaller sizzle opens the doors to people who believe in your idea, and want to develop it. The fully produced weekly talk show (or whatever idea you have) is already a finished product and could easily be sponsored and monetized. In the end, success means different things to different people, but reaching that success begins with not just telling the world your idea, but showing it as well.
Click Here to Watch & Learn More About How to Make a Sizzle Reel
About Brian Kelsey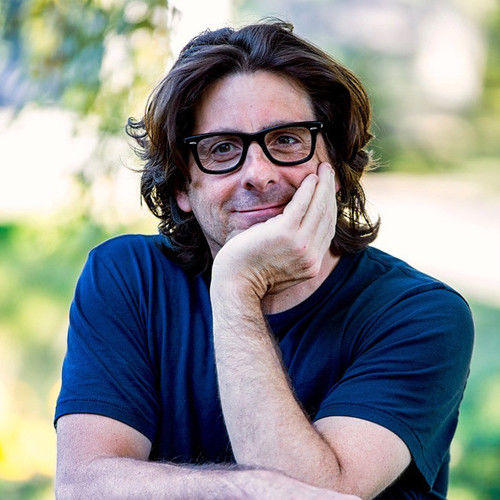 Brian is a 25 year veteran in the Television, Radio, and voice-over industry, having worked as a writer and bit producer for The Howard Stern Show, a host on Martha Stewart, and a senior editor/producer/filmmaker on a variety of commercial productions and branded video content. Currently he hosts 'Ten Minutes With..' and unique talk-show he created, and films in his garage - next to his washer and dryer.
---
Let's hear your thoughts in the comments below!
Got an idea for a post? Or have you collaborated with Stage 32 members to create a project? We'd love to hear about it. Email Taylor at taylor@stage32.com and let's get your post published!

Please help support your fellow Stage 32ers by sharing this on social. Check out the social media buttons at the top to share on Instagram @stage32online , Twitter @stage32 , Facebook @stage32 , and LinkedIn @stage-32 .