Working remotely has become synonymous with Zoom meetings and wearing pajamas. While this year has been wild in terms of life and work for people across the globe, I'm fortunate to have been working fully remotely for over a year as a voice actor.
Voiceover started as a side hustle for me - something I enjoyed doing in my spare time. After some pretty decent success, I decided to pursue voiceover a little more intentionally. After about six months of working on my remote voiceover business with nothing more than a USB mic, a free DAW (Digital Audio Workstation), and the internet, I decided to make my voiceover side gig my full-time gig.
A little over a year in, I'm running a successful, completely remote voiceover business.
How can this be? Don't I need a local studio I can go to for auditions and jobs? Well, my home studio is good but surely not good enough to land high paying clients?
Actually, it is and I have.
Over the course of my first year offering remote voiceover services, I've landed two national commercials, multiple regional and local TV spots, a televised documentary series, my first video game, a couple of VR simulations, radio spots, multiple corporate training gigs, explainer and promo videos for some of the world's most well-known brands, and more.
Here's how I've managed to run a fully remote voiceover business for over a year now.
My Home Office/Studio
1. Learning the Ins and Outs of the Industry
When you have zero experience, you have to start at ground one, level one. I didn't know anything about voiceover outside of Hayao Miyazaki movies and old radio shows I'd listened to growing up, and there I was wanting to run an online voiceover business? From home, nonetheless! If I was going to take my new business seriously, I needed to know the who, what, how, and everything in between this new industry I was jumping into. Otherwise, I was pretty much SOL.
So, for me, level one came in the form of taking a class all about the business of voiceover (shout out to Andy Field of the Business of Voiceover Master Class) and another class focusing on improvisation.
For me, I wanted exposure to the business side of what was a new industry for me, while remembering my theatrical roots with an improv class, which I highly recommend taking no matter your profession. I took both of these classes (one remote, one in person) during the same time period, which was a great decision in hindsight. This marriage of classes exposed me to both the practical and creative aspects of voiceover.
2. Setting Up a Professional Home Studio
Even before the pandemic, having a professional home studio setup is the first checkbox on any professional voice actor's list. What does a professional home studio entail?
A good mic (usually an XLR mic)

An audio interface

A professional DAW (think Adobe Audition)

Really good internet
Running a remote voiceover business takes savvy business sense to be sure, but just as important as running the business is showing up with appropriate tech and equipment to provide the best possible product for a client.
3. Practicing Anything and Everything
One of the most important elements of running my remote voiceover business has been to preserve my curiosity and focus on building my confidence and this has naturally happened for me in the form of auditioning for anything I can get my hands on.
I not only want to get better at my craft but I want to continue to grow as a professional and a business owner and I can't do either of those things without practice. Lots of practice! Remember the 10,000 hours rule? No matter your perspective on this, I believe that you can never have enough practice, and in voiceover, there's no such thing as too many auditions. In my world, more auditions = more money = more opportunity to continue doing what I love. It's a no brainer.
4. Connecting with Other Industry Professionals
Connecting with other voice actors and industry professionals online has been invaluable in running my remote voiceover business.
The internet is a fantastic tool and it has allowed me to meet people from across the world working in the same industry. Both people I can learn from that are way more experienced than I, as well as beginner voice actors I've been able to speak into as they begin their own voiceover journey.
I spend a lot of time in Facebook groups and on LinkedIn, but Reddit, online forums, podcasts also offer loads of opportunities to meet and connect with other industry professionals.
However, I think my favorite place to network is right here in the Stage 32 online community. It's essentially like LinkedIn but designed specifically for those in creative professions, which is extremely valuable to me. I've really enjoyed learning more about my industry and connecting with other like-minded creatives on this platform.
5. Asking Questions
What's interesting about a fully remote voiceover business isn't that it's literally a job I've done in my closet for over a year, but that it's really just like any other job when you think about it. Even though I don't physically leave my house, I go to work every day and have colleagues I work with on certain projects.
I say this because asking questions while working remotely as a voice actor is just as important as asking questions at any other job. We're all learning in our own ways and at our own pace, and since I work for myself, relying on the expertise of other voice actors, coaches, directors, etc. has given me industry insights I would not have known without asking and has helped me to make better decisions in my business as a whole.
Conclusion
Working remotely has its upsides and downsides, to be sure, but it's 100% possible to run a successful, remote voiceover business just like any other online business. I'm living proof!
No matter how you want to run your business, investing in education, getting a kick-butt home studio setup, practicing, connecting with other professionals, and asking questions are just some of the ways to go about doing it. Other than that, creativity and openness go a long way in this (and any) industry!
About Melanie Scroggins | Voice Actor & Audio Producer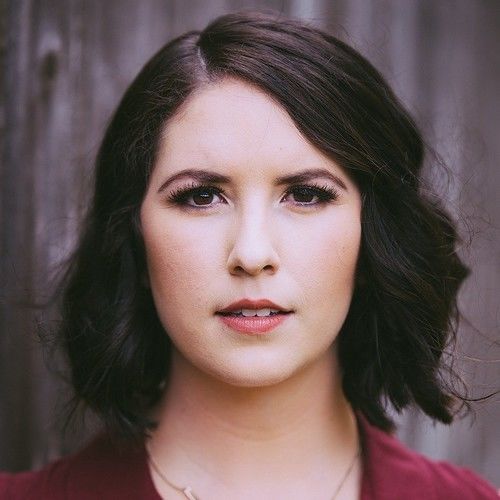 Melanie Scroggins is a voice actor and audio producer hailing from Texas. She began her audio production career producing podcasts for small businesses and later added voiceover to her list of professional specialties. Melanie's voice has been featured in a documentary series, a video game, two national commercials, and more.
On the home front, Melanie is a married cat mom of two. She loves spending time outdoors, listening to podcasts, and watching a good crime show or two.
Instagram: @melaniescrogginsvo
Twitter: @melaniescroggvo
Website: www.melaniescroggins.com
---
Let's hear your thoughts in the comments below!
Got an idea for a post? Or have you collaborated with Stage 32 members to create a project? We'd love to hear about it. Email Taylor at taylor@stage32.com and let's get your post published!

Please help support your fellow Stage 32ers by sharing this on social. Check out the social media buttons at the top to share on Instagram @stage32online , Twitter @stage32 , Facebook @stage32 , and LinkedIn @stage-32 .