Happy Thursday Stage 32 Community!
For nearly 10 years, Stage 32 has been the online meeting place for entertainment creatives and professionals worldwide. We now have over 650,000 members - with cinematographers, actors, directors, screenwriters, producers, financiers, composers, and editors from every corner of the world coming together to network on Stage 32.
Whether you are a long-time member, or new to Stage 32 - we wanted to take a moment to introduce you to the folks that make this glorious online haven a reality. As entertainment creatives and professionals ourselves, everyone on the staff here at Stage 32 understands first-hand what it is like to hustle hard for our dreams in this business. It is on that very principle that Stage 32 was founded - to provide access, education, and community that you need to thrive in this business.
So without further ado, allow me to introduce you to the people that make Stage 32 possible.
Richard "RB" Botto is the Founder and CEO of Stage 32. RB launched the platform in 2011 to help film, television and digital content creators and professionals all over the world have a home to connect with like-minded creatives, incubate projects, learn directly from industry professionals and have unprecedented access to industry executives.
The platform was launched with 100 of RB's closest industry friends as members and today has grown to over 650,00 creatives and professionals worldwide. Additionally, the platform now boasts a library of over 1200 hours of film, television and digital education, by far the largest library in the world. Stage 32 is recognized throughout the industry as an incubator of talent and is the official film education and networking partner of such prestigious festivals and markets as the Cannes Film Festival Marche du Film, AFM and many more. Stage 32 has also been recognized by Entrepreneur magazine as one of the top 360 privately held companies in America.
RB is also a working creative and professional in the industry. He's a producer whose films have played at dozens of festivals including the Sundance award-winning feature, Another Happy Day, starring Ellen Barkin, Demi Moore and Kate Bosworth and written & directed by Euphoria creator Sam Levinson, What Lies Ahead, starring Rumer Willis & Emma Dumont, the documentary Crutch and the upcoming Rain-Beau's End. He is the Executive Producer on Vagic with Amy Baer at Gidden Media and My Clone's an A-Hole with National Lampoon. Through Stage 32 he has helped incubate Chick Fight, starring Malin Akerman and Alec Baldwin, produced by Yale Productions and Ramo Law, and 10-31, produced by Eli Roth and Orion Pictures.
As a screenwriter, RB works on original scripts and writing assignments and has two features and a TV pilot in active development. As an actor, his latest film On the Corner of Ego and Desire premiered at the Raindance Film Festival.
Additionally, RB's book Crowdsourcing For Filmmakers: Indie Film and the Power of the Crowd, was published by Focal Press/Routledge under the American Film Market Presents banner and quickly became one of their best-selling titles. It has hit #1 in 6 different film and business-related categories on Amazon and Audible. The book can be found at the Focal Press/Routledge booth by AFM badge registration and on Amazon and Audible, where it has garnered over 100 5-star reviews.
A sought after speaker, teacher and mentor, RB has been a keynote speaker and panelist at such festivals and conferences as Cannes, AFM, Tribeca, Sundance, Raindance, Hamburg, SXSW, Cinequest, Austin, ITVFest, Portugal FEST, Trinidad and Tobago, and Winston Baker. He has also taught at institutions such as Harvard, USC and Columbia University on the subjects of filmmaking, producing, film finance, screenwriting, social media, crowdfunding, crowdsourcing, entrepreneurship and business.
Prior to creating Stage 32, Botto was the Founder, Publisher and Editor of RAZOR magazine, a national men's lifestyle magazine which boasted a readership of 1.5 million at its peak. A former radio host on ESPN and FOX Sports affiliates, Botto has appeared on such networks as CNBC, MSNBC, NBC News, FOX News, CBS News and VH1, riffing about the entertainment business and social media.
Botto also serves on the Advisory Board for Old Town Music Hall, a classic film theater in El Segundo, built in 1921.
Oh, and he was once named one of People Magazine's Most Eligible Bachelors (no lie).
You can follow RB on Instagram and Twitter @rbwalksintoabar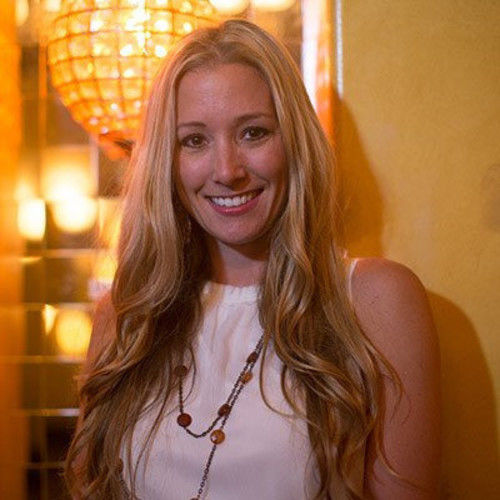 As Managing Director for Stage 32, Amanda oversees operations and business development for the global business. She has curated over 1,200 hours of online education created exclusively for Stage 32, and works with hundreds of entertainment industry executives from around the world to serve as educators and mentors. She has spearheaded partnerships with such prestigious organizations as the Cannes Film Festival Marché du Film, American Film Market, SXSW, Austin Film Festival, Raindance Film Festival, Hollyshorts Film Festival, PGA, WGA and DGA, as well as brands such as AT&T, Peerspace, Pond5, Mandy, Bondit Media Capital and her personal favorite partnership, Tito's Handmade Vodka, which is the official vodka of Stage 32.
As a producer, Amanda has worked on the psychological thriller What Lies Ahead starring Rumer Willis and Emma Dumont; Chick Fight, starring Malin Akerman, Alec Baldwin and Bella Thorne, Metaphorms, a Hungarian film, which premiered at the Raindance Film Festival and Dolphin Girl, an entire Stage 32 production in conjunction with the St. Petersburg Film Commission. She recently sold an unscripted show to a major US network .
Amanda has spoken all over the world at the Cannes Film Festival (France), Hollyshorts Film Festival (US), Raindance Film Festival (UK), Hamburg Film Fest (Germany), Trinidad & Tobago Film Commission (Trinidad), Fest Festival (Portugal) and Harvard (US) on the business of the entertainment industry.
Follow her on Twitter at @stage32amanda
Jason Mirch -

Director of Script Services
Jason Mirch is a feature film, television, branded entertainment, and digital content producer and executive with over 15 years of experience. Most recently, he produced a 3D animated feature film starring Jacob Tremblay, Christopher Lloyd, Mel Brooks, Kenan Thompson, and Carol Kane.
Mirch was the Head of feature and television development at Image Nation, a finance and production company based in Abu Dhabi, UAE. There, he supervised the Image Nation contributions in the development of Flight, The Help, The Best Exotic Marigold Hotel, Contagion, Careful What You Wish For, Ghost Rider 2, Midnight Sun, and 100 Foot Journey.​ Prior to his work at Image Nation, Mirch was Co-Head of Development at Zadan/Meron Productions (Chicago, Footloose, The Bucket List) where he was actively involved in developing a slate of feature film projects for New Line, Paramount, Summit Ent., and CBS/Paramount. He also developed and sold television projects and mini-series to CBS, NBC, Fox, ABC, and Lifetime.
He has lectured on all areas of filmmaking, speaking on panels at the Producers Guild of America, the Harvard Screenwriting Group, American Film Market, University of Southern California Film School, as well as several international film festivals and markets. In addition, he has consulted brands, including Burberry and Creative Artists Agency, on the expansion of their operations into emerging markets in the Middle East and Asia.
Mirch graduated Cum Laude from Chapman University's School of Film and Television, where he received a B.F.A., in Film Production, with an emphasis in Writing and Directing. He was mentored by Academy Award-Winning Writer/Director David S. Ward, in the spring of 2004, and is the winner of Chapman University Student Filmmaker Award, for Best Director for his film Ally.
If you have any questions about Stage 32 Script Services or how to get moving in your screenwriting career, email Jason at j.mirch@stage32.com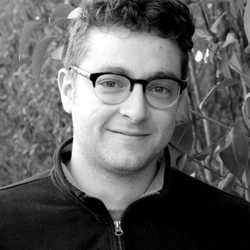 For nearly a decade Harrison Glaser has been immersed in the professional film industry. He served as Austin Film Festival's Film Competition Director for five years, where he programmed the festival's films and discovered his passion for identifying deserving projects and championing exciting and unrecognized talent. During Harrison's tenure as AFF's Film Competition Director, over 100 films he programmed went on to secure distribution, six short films were later nominated for Oscars, and one that he qualified ultimately won the Academy Award.
Harrison currently serves as the Director of Education for Stage 32, the world's largest online platform that connects and educates film, TV and new media creatives and professionals worldwide. Through this role, Harrison works with countless writers, directors, producers, managers, agents, executives, and other industry professionals to put together regular webinars and classes that educate and empower thousands. Harrison continues to serve on festival juries and moderate panels and film Q&A sessions for multiple film festivals around the country.
Taylor began her career in entertainment working in television development at Discovery Channel Studios. Taylor then had the pleasure of working in the marketing department at Paramount Pictures where she coordinated social media for World War Z, Hansel & Gretel: Witch Hunters, Star Trek Into Darkness, and more.
As an avid creative herself, Taylor is also an actor, a writer, and a self-proclaimed professional goofball. She co-created, wrote, produced, and stars in the hit web series Female Friendly, which premiered at the Hollyshorts Film Festival and went on to be nominated for the Jury Award of Best Satire Web Series at the Minnesota Web Fest and won Best Web Series at the Hollywood KAPOW Intergalactic Film Festival.
On-screen, Taylor graced the tv-sphere on Lucifer (FOX/NETFLIX), where she played a southern roller derby queen opposite of the devil himself. You can also find Taylor in Polygonerz (AMAZON), My Crazy Ex (LIFETIME), and The Gong Show (ABC).
Recently, Taylor wrapped shooting the feature film What About Molly in Austin, TX - a role she booked through networking on Stage 32! The writer/director of What About Molly is currently writing a sequel, in which Taylor is attached to play the lead role.
Taylor is a proud graduate of the Radio, Television, and Film Program at The University of Texas in Austin where she produced and hosted Sneak Peek, the longest-running show at Texas Student Television, one of the only FCC licensed, completely student-run TV stations in America. There, Taylor interviewed countless filmmakers and actors including James Gunn, Jay and Mark Duplass, Joseph Kahn, Rainn Wilson, Ellen Page, Jonah Hill, Josh Hutcherson, John C. Reilly, Kristen Stewart, and many more.
As the Director of Community at Stage 32, Taylor loves helping our community share their stories on the Stage 32 blog. If you have a pitch for a Stage 32 blog post - send it her way! You can email her at taylor@stage32.com with your pitch and your favorite movie + corresponding snack (just for fun!)
Follow Taylor's creative adventures on Instagram @taylorcbaker and YouTube.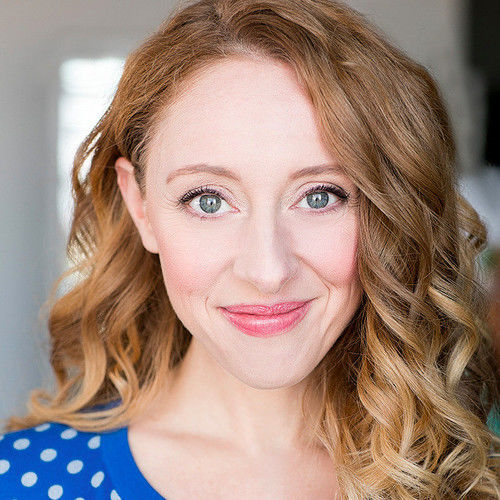 A native of Upstate NY, Angela is an actor/writer living in Los Angeles. She received her MFA in Acting from the University of Missouri-Kansas City, and has done a hefty amount of theatre since, most recently being featured in Ravenswood Manor at the Celebration Theatre in Hollywood (the LATimes said some pretty nice things about her, and that was awfully sweet of them). Her TV credits include: 9-1-1 (FOX), Agent Carter (ABC), Bored to Death (HBO), One Bad Choice (MTV). She's also been in numerous commercials and has been largely cast as a mom ten years her senior.
Angela came to Stage 32 after having done three seasons of screenplay coverage through the Austin Film Festival. As Stage 32's Script Services Manager, Angela will hold you steady on your path to becoming the most fearless storyteller you can be. To present you with opportunities to try something new, to be your shoulder when you need one, your advocate when you need one, and your biggest cheerleader whether you feel like you need one or not. Stage 32 is as much an amazing platform to network with your peers as is it an invaluable arena in which to flex your muscles.
Angela regularly performs with her improv team Mouthfeel, and spends her downtime petting dogs and playing big spoon to her husband TJ.
Kay Ross -

Community Manager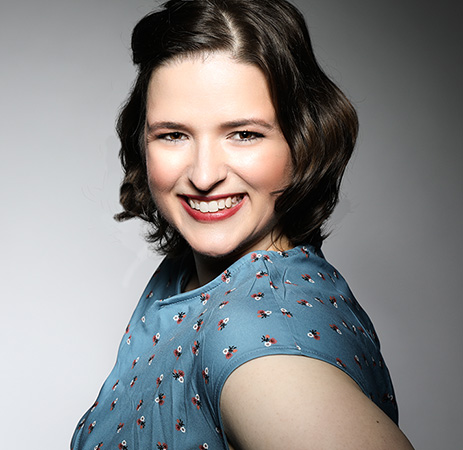 Kay Ross is a producer, screenwriter, and actor who started her career doing theatre in her hometown of Washington, D.C. After attending Colorado Film School and receiving her B.F.A. in Film and Video Production, she worked in production for various networks, including Investigation Discovery, Food Network, and BBC America. While being groomed to become a production manager, Kay never stopped writing and producing short films. She relocated to Los Angeles to change her career projection to focus more on creative roles.
Since moving in 2019, she has written several short films, developed a coming-of-age television pilot set at the Renaissance Festival, worked on a dozen television shows, and launched "The Pre-Pro Podcast" aimed at teenagers interested in meeting mentors in the media industry. She enjoys martial arts, exploring culture through food, and traveling (when it is safe to do so). She loves opportunities to work with inclusive, diverse, and driven professionals, especially on projects based on true events or scientific research. She is actively looking for more opportunities to do voice-over acting, and in the new year, she is excited to direct her calling card short.
As the Community Manager for Stage 32, Kay loves to help connect creatives to resources, upcoming opportunities, and other potential professionals through the Stage 32 lounges. She may even have a thing or five to say about production, so you'll find her in the Acting, Animation, Filmmaking, Producing, and Post-Production Lounges most frequently.
If you have a question about the site or how to best navigate the community, don't be shy! You can post in the lounges, comment on others' posts, or you can direct message her through Stage 32 and she'll respond! You can also follow her on Instagram @k.osswrites
Nick Assunto -

Script Services Coordinator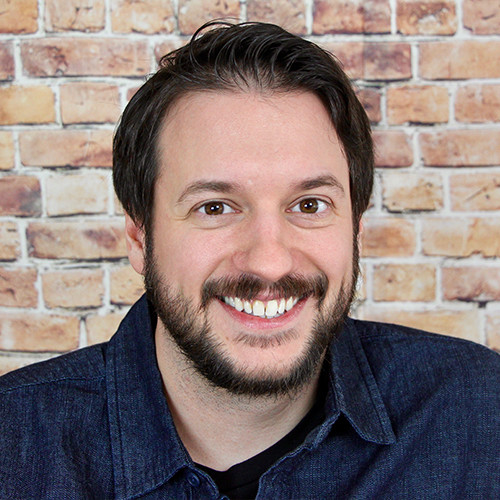 Nick is a writer, director, and sometimes actor with over 10 years of training from The Upright Citizen's Brigade Theater in both New York and Los Angeles in sketch and improv. He was previously a first and second round reader for the Austin Film Festival for three years, and a writer for the 2017 CBS Diversity Sketch Comedy Showcase.
He holds a B.A. in Theater from Salve Regina University with a focus in playwriting. While there he student directed several plays, ran the improv group Seahawk Down, and started the school's Film Club. He currently resides in Los Angeles working on his screenplays and plotting projects to direct.
---
Let's hear your thoughts in the comments below!
Got an idea for a post? Or have you collaborated with Stage 32 members to create a project? We'd love to hear about it. Email Taylor at taylor@stage32.com and let's get your post published!

Please help support your fellow Stage 32ers by sharing this on social. Check out the social media buttons at the top to share on Instagram @stage32online , Twitter @stage32 , Facebook @stage32 , and LinkedIn @stage-32 .