Hello Stage 32!
The Oscars were last night and there is no better way to kick off a Monday Motivation than by reliving some moments from the big event. While there were plenty of memorable moments from last night's ceremony, I want to take this opportunity to reflect on two Oscar stories that have a special place in my heart.
A young filmmaker could not get funding for his feature film. Despite his best efforts, no one believed that this first time director's niche story would do any sort of business. Because he couldn't get financing for his project, he turned his feature film into a short, which ended up winning the Special Jury Award at the Sundance Film Festival in 2013.
Based on that short film, the director was able to get funding for the feature version of his project. The feature was shot in just 19 days for less than $4m. That film, Whiplash was a critical success, and resulted in 5 Academy Award nominations and 3 wins, including a Best Supporting Actor win for J.K. Simmons.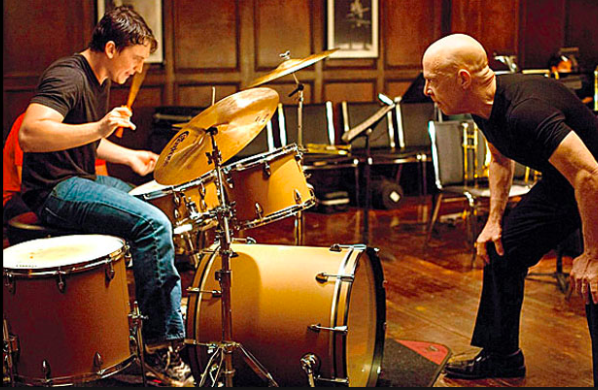 Miles Teller an J.K. Simmons in Whiplash
Four years later, at the age of 32 years and 38 days, director Damien Chazelle became the youngest director to win the Academy Award for his film, La La Land. The film was nominated for 14 Academy Awards and shares the record for the most Oscar nominations with Titanic and All About Eve.
After years of struggling to bring his first feature film, Whiplash, to the big screen, Damien Chazelle won an Academy Award for his next film, La La Land.
In another story, Anjelica Huston once handed producer Albert S. Ruddy, the producer of The Godfather, a series of short stories in a book called "Rope Burns." Albert loved the stories and was determined to make the book into a film. The project was written by a screenwriter with no produced credits up to that point, and Albert spent four years trying to find backers who were interested in helping him make it.
"I couldn't get anybody interested", he said in an interview, "I'm talking about people who are friends of mine, people I've done business with for years. They'd tell me 'Who wants to see a movie about two old grizzled guys and a girl fighter?'" Eventually he had an actor/director read the script, who said "It's a downer...but God, it's gorgeous."
Even then, with an A-List director attached, it was a struggle to get the film made. The project was stuck in development hell for years with many studios rejecting it because of the relatively downbeat subject matter. Eventually Warner Bros. and Lakeshore Entertainment each put up half the budget. The film began shooting in July of 2003 and was shot in 37 days. It was released that December to qualify for the Academy Awards.
At the 2004 Academy Awards, at the age of 74, actor/director Clint Eastwood became the oldest person to win the Academy Award for Best Director for his film, Million Dollar Baby. The film, written by first time screenwriter Paul Haggis, also won the Academy Award for Best Picture.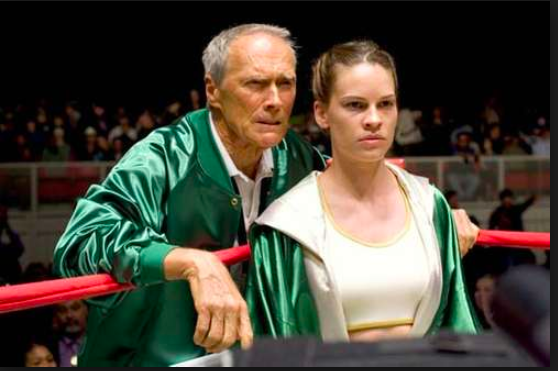 Clint Eastwood and Hilary Swank in Million Dollar Baby
On the surface, these stories seem totally disparate. Damien Chazelle did not have the decades of fame and notoriety that Clint Eastwood had amassed. Still, he had an unshakable vision for his film. Clint Eastwood had a longstanding relationship with Warner Bros., Albert S. Ruddy the producer of The Godfather in his corner, and still had to fight tooth and nail for a project he believed in.
What the youngest Best Director winner shared with the oldest is passion and a belief that no matter what, the story they held in their hands needed to be told.
These Oscar stories teach us a valuable lesson about filmmaking and the commitment it takes to succeed. So many times we watch award shows and think, "why is it so easy for them, when it is so hard for me?" The simple truth is, it is always hard. But to quote the iconic character Jimmy Dugan, famously played by another Oscar winner - Tom Hanks - "It's supposed to be hard. If it wasn't hard, everyone would do it. The hard is what makes it great."
As you tackle this week - and the weeks to come - remember you are doing the work that few will see and even fewer will acknowledge. But it's this work that put the oldest Best Director winner and - 12 years later - the youngest Best Director winner, at the same podium.
Keep Scribbling.
About Jason Mirch
Jason Mirch a feature film, television, branded entertainment, and digital content producer and executive with over 15 years of experience. Most recently, he produced a 3D animated feature film starring Jacob Tremblay, Christopher Lloyd, Mel Brooks, Kenan Thompson, and Carol Kane.

Mirch was the Head of feature and television development at Image Nation, a finance and production company based in Abu Dhabi, UAE. There, he supervised the Image Nation contributions in the development of Flight, The Help, The Best Exotic Marigold Hotel, Contagion, Careful What You Wish For, Ghost Rider 2, Midnight Sun, and 100 Foot Journey.​ Prior to his work at Image Nation, Mirch was Co-Head of Development at Zadan/Meron Productions (Chicago, Footloose, The Bucket List) where he was actively involved in developing a slate of feature film projects for New Line, Paramount, Summit Ent., and CBS/Paramount. He also developed and sold television projects and mini-series to CBS, NBC, Fox, ABC, and Lifetime.

He has lectured on all areas of filmmaking, speaking on panels at the Producers Guild of America, the Harvard Screenwriting Group, American Film Market, University of Southern California Film School, as well as several international film festivals and markets. In addition, he has consulted brands, including Burberry and Creative Artists Agency, on the expansion of their operations into emerging markets in the Middle East and Asia.

Mirch graduated Cum Laude from Chapman University's School of Film and Television, where he received a B.F.A., in Film Production, with an emphasis in Writing and Directing. He was mentored by Academy Award Winning Writer/Director David S. Ward, in the spring of 2004, and is the winner of Chapman University Student Filmmaker Award, for Best Director for his film Ally.
Share your comments below and please share on Twitter, Instagram, LinkedIn, Snapchat and anywhere else you're on social!
Don't forget to tag us!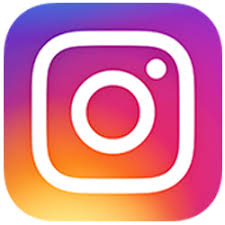 @stage32online