Today, I'm extremely proud to share some of our most recent success stories. Many of our successful writers were inspired to record a video speaking to how they found success. Others have provided written testimonials. All of them had one thing in common: they put in the work and never gave up or in. It's my hope that you will be able to draw inspiration from their stories.
My heartfelt congratulations goes out to each and every one of our successful writers. All we ask is that you remember us in your Oscar, Emmy or Tony award speech!
Ian Simpson (New York), landed back to back meetings with director Scott Coffey (Adult World, Ellie Parker) and Matt Kniaz from Industry Entertainment after being discovered in a recent pitch session. He was signed by Sarah Dodge from Industry Entertainment.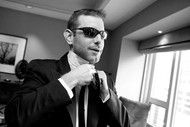 "I've read some terrific scripts through the Stage 32 Happy Writers program and I've signed clients out of it, as well! It's a great way to get your material out there and the executives who participate take the material seriously. I've always tried to give honest, constructive feedback on every script and pitch and hope everyone turns into a success story!"
- Matt Kniaz, Industry Entertainment
Matt signed Stage 32 member Caytha Jentis (New York). Caytha used the Stage 32 Happy Writers Coverage Program to have a one-on-one consultation with Matthew Kniaz, which is where they met.
---
Congratulations to Michael J Shapiro (Ojai, California) who just signed a producing agreement with producer Marilyn R. Atlas! Marilyn discovered him during a pitch session and fell in love with his story. The are developing it into a multi-night series based off of his screenplay.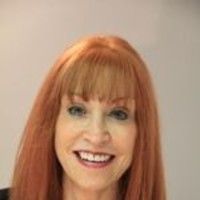 "Thrilled I discovered Stage 32!"
- Marilyn R. Atlas, Atlas Management
---
Heather Ostrove (Los Angeles) landed a meeting with producer Jeff Culotta (Bad Words) after he requested and read her script from a recent pitch session. Heather landed meetings with ICM, Dimension Films and the Dino De Laurentiis Company. The execs from ICM and Dimension Films sent her script to Lionsgate who also requested a general meeting with her after they read (and loved) her script.
---
Benji Smith (Los Angeles) scored a meeting with Conrad Sun (Meridian Artists) after Conrad read his TV pilot.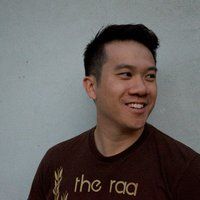 "Working with Stage 32 has been nothing short of a great experience for me."
Conrad Sun - TV Literary Manager and Development Executive from Meridian Artists
In addition, when Nickelodeon was searching for up and coming talent, they asked Stage 32 to help them with their search. Our writers sent them samples and three writers were chosen to get a one-on-one general meeting with their creative executive to discuss projects they could collaborate on. Congratulations Amanda Keener (North Carolina), Benji Smith (Los Angeles) and Benjamin Grund (New Jersey) on your meetings!
See what other writers and executives have said recently:
"Working with Joey on pitches has been enormously helpful! Based on his feedback, I've learned how to really pitch my show rather than retell it beat for beat. He's helped me to understand what is important to execs about projects, how to wrap my personal story into my pitches and how to budget my time. He's also taught me how to listen to the questions execs ask and how to interpret the underlying meaning of their feedback.
Because of Joey and Happy Writers, I've had the opportunity to practice pitching enough to learn what works and what doesn't and they've given me the knowledge and encouragement to keep going even when a pitch doesn't go over as well as I would like. Without Happy Writers there is no way I could have gotten access to as many executives and producers as I have. As a result, I've received dozens of script requests and had some really great meetings. Joey is an incredible advocate for writers and an absolute joy to work with." -Julie Livingston, writer
"I've really enjoyed meeting writers through Stage 32 Happy Writers. It's been exciting to discover a number of talented writers and encourage them to continue with their projects and creative endeavors. I have found a couple of fantastic scripts that have led to long development discussions with the writers. I usually find at least one script a month through Happy Writers that really stands out to me, and I strongly encourage the producing team at my company to consider for production. I don't know where else I would go to find scripts and discover new talent so quickly."- Sarah Jaye, Creative Executive at Whitewater Films
"Stage 32 Happy Writers has been an immensely helpful program in aiding my ability to source phenomenally talented writers and IP on a limited time constraint. The ability to schedule each session around my availability and be presented with upwards of 25 projects per sitting has not only maximized my exposure to new material but has actually linked me with professionals I now consider my colleagues and friends. In my short time with the company, I have been fortunate enough to option a couple of projects and add several writers to the ranks of those I comfortably and repeatedly work with."- Producer David Harris
---
Please help me in congratulating our incredible writers in the Comments section below. And we appreciate you sharing and spreading this positive and uplifting news through other social media outlets (Twitter, Facebook, Instagram, etc.) or on any blogs. It just might inspire someone else to stay in the game and keep driving forward!
As always, we welcome thoughts and remarks on ANY of the content above in the Comments section below...