I remember the first time I was impressed by the size of a movie theatre audience like it was yesterday. It was when I went with my family to see Home Alone when I was 9-years-old. Little did I know that seeing that movie would change the trajectory of my life.
The Power of Movies on the Big Screen



I had known from an early age that I wanted to be an artist. I just didn't know what kind—I really couldn't draw, and I felt like I didn't have anything to add to the fashion industry. But when I went to see Home Alone, I saw the power behind being able to move an audience. In fact, there's nothing quite like it—having a large group of people be moved at the same time by experiencing what's up on the screen in front of them.
I wanted to be an actress after experiencing that, but it quickly changed to making movies in general. Since my parents would not let me get an agent to pursue an acting career, I decided to write my own screenplays and direct and produce those. Then I would sell my movie to 20th Century Fox—the people who distributed Home Alone—and then my movie would be in theatres around the world.
The plan hasn't changed—I have produced and written three shorts, directed two of them, and I am in development on my first feature film—but the world has changed.
The Power of Netflix
I was amused once when I found myself at the public library staring at the cover of The New York Times Magazine, and the whole cover was taken up with the words: "NETFLIX DESTROYED THE WAY WE WATCH TV." I smiled when I saw that because I knew that Netflix was changing the world. And as always, the people who were upset by it were the people who held the power.
Maybe Netflix wasn't intending to change the world. Maybe they still aren't. Maybe all they really care about is expanding their subscriber base and making those subscribers happy. But I seriously doubt that people who change the world do so by accident.
Because of Netflix, binge watching a TV series is a national pastime. Why should we have to wait a week for the next episode of a show when Netflix gives it to us all at one time? The structure of an episode hasn't changed—that goes back to Greek theatre—but the way we consume it has.
The Prior Power of the Movies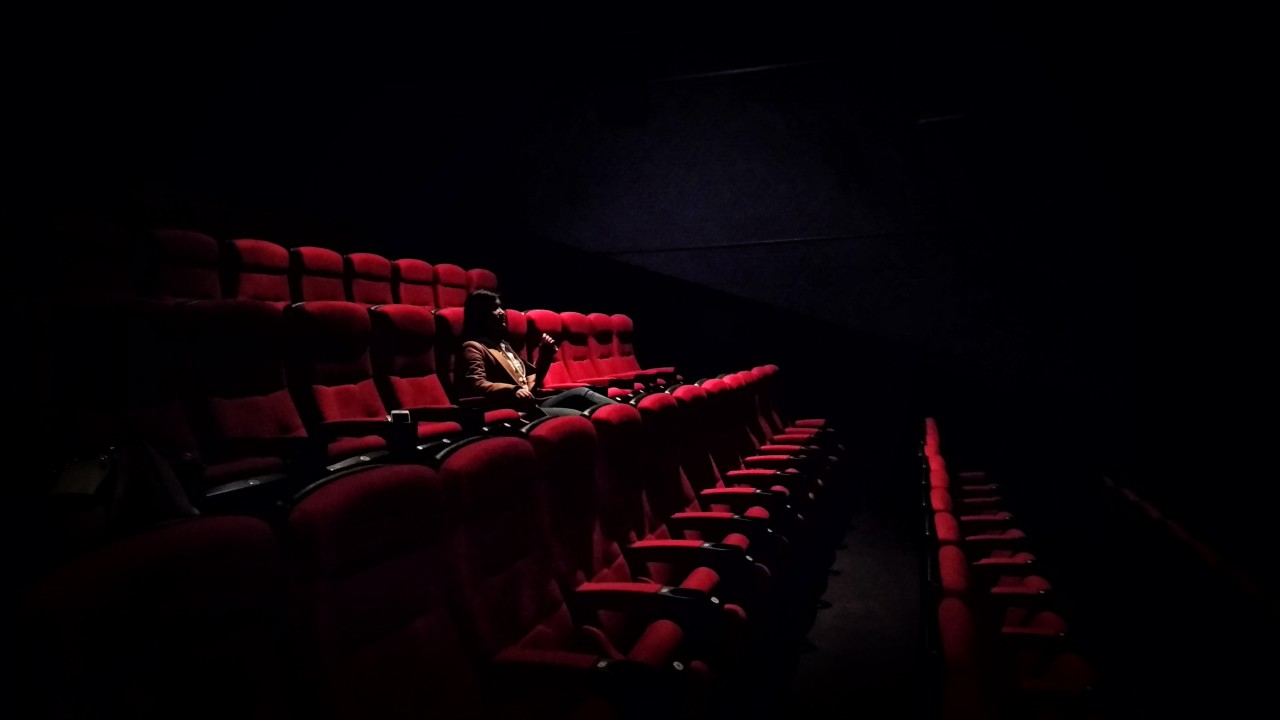 As I mentioned before, people who hold the power don't like change because it threatens their monopoly. When television came along, the movie people were scared they would become irrelevant because people could now watch content in their own homes on a TV set. What saved the movies was that TV borrowed from the stage and the serialization that came from radio shows, so there were limitations. Then, in addition, the movie people made their movies more risqué since television had all that damn censorship. They also made the movies more spectacular, and they spread the propaganda to actors and other creatives that it was more prestigious to work in the movies and that it somehow meant that if they worked in the movies, they were somehow better and more talented because people had to pay to see them perform. All which are lies if you really think about it.
But as the decades passed, this, too changed. Consumers became smarter. They knew that if they missed a movie in the theatre, they could watch it on VHS, then DVDs, and now streaming. Big stars who used to bring in millions just by their presence alone in a movie no longer do. So, they got work on television, which as the years went by, gained more and more prestige with channels like HBO and Showtime, and now Netflix, Hulu, and Amazon Prime.
Prestige in Exclusion
"Fine!" said the people in power. At least we still have the Oscars. Until the Netflix film, Roma, got nominated for one. The amazing thing is that Netflix followed the rules set by the Academy of Motion Picture Arts and Sciences. To qualify for an Oscar nomination, a filmmaker only has to release their film in an LA (Los Angeles, not Louisiana) theatre for seven consecutive days. Netflix played by their rules then released Roma on Netflix.
Traditional Hollywood is terrified by the precedent this sets. They don't want it to be easy for a film to be nominated for an Oscar. They want to make sure it stays elite and prestigious. But what does that mean for us as independent filmmakers?
Up until about a year ago, it was my dream to have my movies released in the theatre. But, there were so many times I would go to the movies to see a great film, and the theatre would be just so empty. Unless it's a Marvel film, I just don't see the same kind of jam packed theatre experiences as when Home Alone came out. I had to be honest with myself. More people would probably see my film if it's released on a streaming service versus the movie theatre, and quite honestly, I didn't get in this game for the money, but to change lives. So what's better—to have my ego fed from a theatre release, where hardly anyone sees your movie, or to actually have more people have access to my film, and be able to see it?
Netflix and Their Prestige Content



Netflix was recently at war with the big theatre chains over Martin Scorsese's soon to be released film, The Irishman. Scorsese ultimately went with Netflix when Paramount balked at the $159 million price tag. Netflix was fighting it out with the major chains like AMC but not Regal (Regal likely didn't want to play at all if Netflix wasn't going to play "fair"). Netflix's first priority is to make their content more desirable to their subscribers, which means a short movie theatre release, or to simultaneously stream the film as it's being shown in theatres. The movie theatre chains want at least three months with exclusivity, which means no simultaneous streaming.
Roma had a 21-day theatrical release. The Irishman will get a theatre release from November 1 to November 27. It will be available on Netflix on November 27, but it will not be released by major movie theatre chains.
As an independent filmmaker, I love this. It means more people will get to see The Irishman sooner. It also means that The Irishman can still be shown Oscar love. We'll see if the people who run the Academy of Motion Picture Arts and Sciences will change the rules to appease the old-school movie theatre release practices. But by the way things are going, Netflix can start their own prestigious awards. Nowadays anything is possible.
Other Stage 32 Posts by Joy Cheriel Brown:
Can Nostalgia Sustain an Industry?
How a Screenwriter Copes With Mental Illness
Joy Cheriel Brown is an accomplished screenwriter, with an MFA in creative writing from National University and a bachelor's degree from Howard University, where she studied film and English and graduated summa cum laude. She has written many feature-length screenplays and received numerous accolades.
Joy is the founder of Third Person Omniscient Productions, a production company whose mission it is to produce quality movies, plays, and television shows that enlighten audiences about the human condition and shed light on the meaning of life. Her first feature film, Love's Duty, is currently in development by her production company.
She has served as a screenwriting mentor for the DC Shorts Filmmaking Mentor Series and a panelist for the screenwriting panel at the Prince George's Arts and Humanities Council's Festival of Literary Arts.
Joy's short film, N.O.S., and her screenwriting book, will be coming out towards the end of 2019. If you would like to be kept up-to-date with their releases, please visit the Third Person Omniscient Productions and join the mailing list on the contact page.
---
Let's hear your thoughts in the comments below!
Got an idea for a post? Or have you collaborated with Stage 32 members to create a project? We'd love to hear about it. Email Joleene at joleene@stage32.com and let's get your post published!

Please help support your fellow Stage 32ers by sharing this on social. Check out the social media buttons at the top to share on Instagram @stage32online , Twitter @stage32 , Facebook @stage32 , and LinkedIn @stage32 .