Foreign Language films are often a hit or miss when it comes to box office performance but 2019 was the year of the Parasite. The Cannes Palme D' Or winner Korean film by Bong Joon Ho who is by now deemed as much of a film making genius as Kurosawa once was, made 31 Million US dollars in US territory alone and 161 Million dollars worldwide.
Historically speaking, the foreign language films that crossed all borders with most success, were those that had relatable character journeys and powerful storytelling. You are probably going to hate me for saying this, but I am not one to hail "masterpiece" for this specific film.
In fact, I saw glaring plot holes and though the satirical commentary on the society's archetypes of the poor pitted against the wealthy was brilliant, I give it that, I found its gore ending completely unnecessary and its lead characters devoid of overall humanity.
When I had the privilege of attending the Premiere at the Cannes Film Festival of Bong Joon Ho's film OKJA, which was by the way also primarily spoken in Korean, I was disturbed by its dark trajectory, disguised under a kiddie treat, but in some way the movie accomplished to disturb me enough as to make me become an active animal advocate and pretty much eliminate the consumption of meat- in fact, I have become a pescatarian.
Bottom line, the film made me think about the state of our world and compelled me to act on it. Parasite does nothing of the sort. Though the accomplishes a shift in perception that not wealth is not a stigma, and poverty is not a curse, and ultimately it all plays out as an expression of character and human nature, I left the movie with a bitter taste in my mouth. Is this one of the foreign language film greats that I will remember and talk about for years to come- I think not. In fact, after this article, I pretty much want to forget the hype behind it all.
I decided to journey down memory lane to list MY top 10 all-time favorite foreign films of the past two decades and why they touched me on both an artistic and human level. Every single one of these films had a purpose for existing and truly demonstrate that though the languages may be foreign, the undercurrent of the most powerful emotion of them all, love, is truly what personally keeps me going as a filmmaker and a human being in this mad yet colorful world of ours.
10. THE MOTORCYCLE DIARIES
Directed by Walter Salles (Brazilian) the film is part travelogue part biography the film is a tender portrait of friendship between Che Guevara and his friend Alberto, in the backdrop of great disparities that plague South America. Favorite Quote: "I knew that when the great guiding spirit cleaves humanity into two antagonistic halves, I will be with the people"
9. COLD WAR
Last year's entry for best foreign film, this black and white cinematic masterpiece by Pawel Pawlikowski (Polish) is a tender and tragic love story set in the backdrop of the 1950's cold war in Poland, where two people from different backgrounds begin an impossible romance, that separates them by borders and ideologies. Joanna Kulig's performance is a masterclass for the depiction of a desperate, and tormented female artist in a Communist country.
8. VOLVER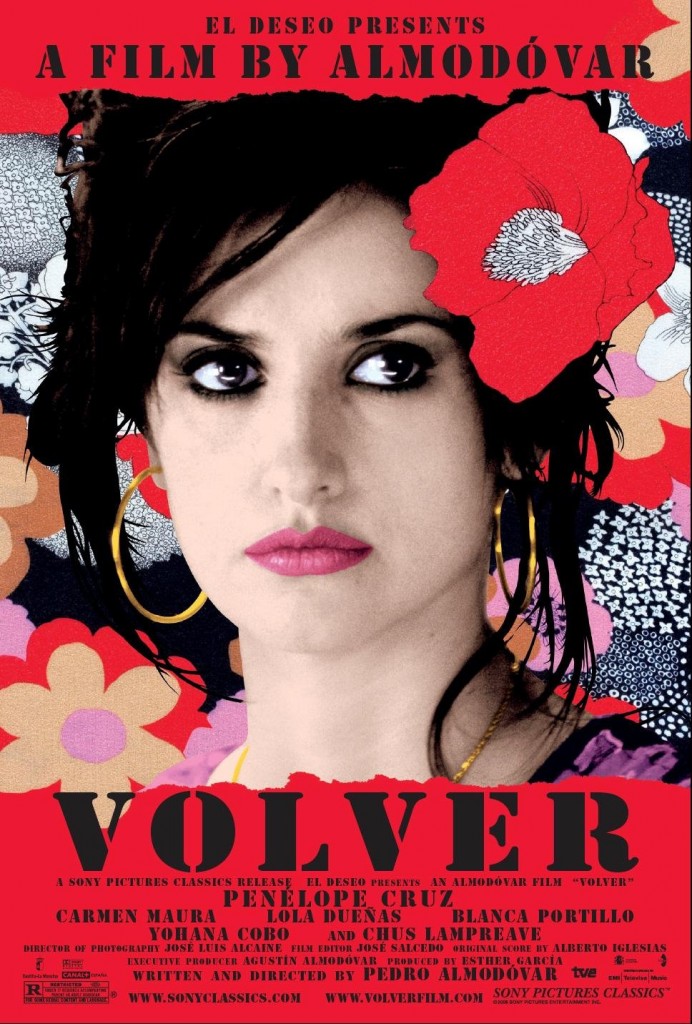 Directed by Pedro Almodovar (Spanish), and starring his muse Penelope Cruz, Almodovar is one of the most capable filmmakers for stories of women. A lush, loving celebration of women's survival, VOLVER, as its title suggests, is full of returns, of emotions and bodies, energies and dilemmas -- all of the women's.
7. AMELIE
Directed by Jean Paul Jenuet, (French) the film makes you fall in love with Paris, and with life. Through the eyes of a beautiful ingenue, we delight in the journey of a girl that creates a world exclusively of her own making, in a mission to make others happy. Favorite Quote: "Only a fool looks at a finger that points to the sky"
6. Y TU MAMA TAMBIEN
Directed by Alfonso Cuaron (Mexico), this is a coming of age story of two teenage boys who take a road trip and meet a gorgeous older woman who comes along for the ride. Ruled by raging hormones and intense friendship, this becomes a headlong rush into adulthood.
5. THE INTOUCHABLES
Directed by Oliver Kanache and Eric Toledano, this French buddy comedy-drama also tackles, like Parasite, the co-existence of the wealthy with the less privileged, but instead of turning into a killing spree, it truly becomes an inspiring tale of understanding, compassion, trust and possibility as an Africa immigrant becomes the caretaker of a quadriplegic Aristocrat.
4. LIFE IS BEAUTIFUL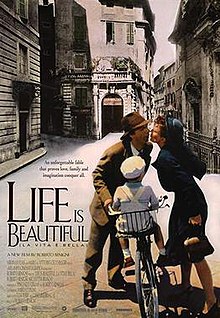 Directed by Roberto Benigni, (Italy) it is the story of a gentle Jewish Italian waiter who wins his wife's heart with his charm and humor. They marry and have a son but are abruptly separated and taken into a concentration camp. Benigni deciding to shelter his son from the horror of its surroundings, he interprets the life and its tragedies as a fairy tale to be lived knowing it will have a happy ending. The film won the Oscar in 1997 and one of its lines, "Buongiorno Principessa" has become a reminder that life is, indeed, beautiful.
3. PAN'S LABYRINTH
"In Darkness, there can be light, In misery, there can be beauty, in n death there can be life". This dark twisted beautiful fairy tale directed by Guillermo Del Toro explores the real-life monsters that are present in the life of an 11-year-old girl living in Nazi-occupied Spain. It is a tale of moral disobedience of a girl refusing to harm her brother even if it would cost her her life. An Alice in Wonderland for grown-ups, this movie became almost the prequel to SHAPE OF WATER, and visual feast of epic proportions.
2. INSTRUCTIONS NOT INCLUDED
Directed by Eugenio Derbet (Mexico) it is a story of an irresponsible playboy who is left to raise his daughter from a former lover in a new country, America, where he illegally immigrates to. With a mix of tear-jerking moments and hilarious slapstick comedy, It is a celebration of the bond between fathers and daughters and a realistic portrait of being a single parent.
1. CINEMA PARADISO
Directed by Giuseppe Tornatore (Italy) and with a haunting score by Ennio Morricone, this Oscar-winning this love letter to the movies pulls every heartstring in your body. As it is my personal best foreign film of all time, I will not tell you its plot and plea that you watch it if you have not done so. It has everything in it, nostalgia, introspection, love, friendship, heartbreak, doubt, death, hope. The last few minutes of the film are a complete revelation and will renew your love for the visual arts
To me, a film truly crosses all language boundaries when at its root, it spills love outward. Every one of the movies listed above accomplished that, making them, in my eyes timeless.
Wishing you film making victories that are seen and appreciated by the entire world.
About Alexia Melocchi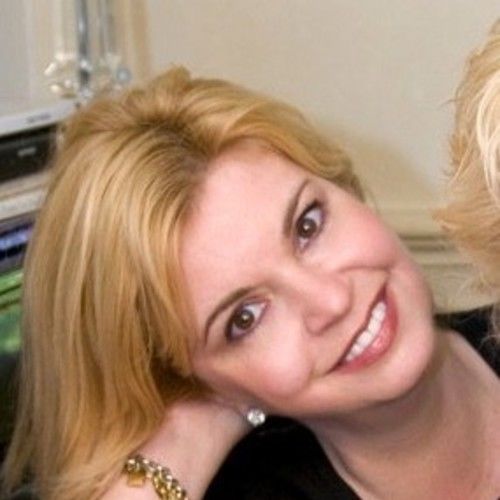 Alexia Melocchi is a partner in LITTLE STUDIO FILMS and has had a successful career in the international marketplace, as both a sales agent and buyer's rep for eleven territories, giving her diverse exposure to all types of films and functions in the entertainment industry. As producer and development and distribution consultant, she works on packaging films, securing co-productions, casting and arranging for the US and International Distribution of several projects of her clients using her expertise in international sales, international acquisitions, high-level relationships in Hollywood and a global film marketing approach.
---
Let's hear your thoughts in the comments below!
Got an idea for a post? Or have you collaborated with Stage 32 members to create a project? We'd love to hear about it. Email Taylor at taylor@stage32.com and let's get your post published!

Please help support your fellow Stage 32ers by sharing this on social. Check out the social media buttons at the top to share on Instagram @stage32online , Twitter @stage32 , Facebook @stage32 , and LinkedIn @stage-32 .