A few short months ago, I was invited to write a blog for Stage 32 regarding my writing journey and insights into this crazy pursuit so many of us find ourselves locked in. At that time, I had buried myself in multiple writing projects (just trying to hone my craft,) won my first screenwriting contest and was still attempting to juggle life as a new father and higher education professional. As the fatigue of our COVID-19 world set-in, my writing room became a sanctuary where I confronted the daily anxieties racing through my mind. Emboldened by the world seemingly disintegrating around me, an idea was born in August 2020 that would lead me to writing this success post in the midst of a whirlwind I never expected. So, allow me to tell you a story about how all of this happened, but before I begin, I have to warn you of one thing...
There Isn't a Secret Formula.
I think that we as writers often spend so much time looking for the "magic bullet" to speed our way to potential writing success, that our craft suffers because of it. To borrow from my previous Stage 32 post...When we take the pursuit of screenwriting seriously, there is a tendency to forget the freedom our storytelling provides us due to the overwhelming notion that we MUST SUCCEED. Success is certainly a worthwhile pursuit, but the longer we think like this, the longer the journey can often take.To find success, a writer must be willing to throw the notion of success away in order to create both compelling and personal work. That's not to say that we shouldn't strive for success, but when this becomes the overwhelming driving force for your creativity, it can hinder the stories you tell.
But if there was a Secret Formula…
While I'm in no way an expert, there are two pieces of advice I would give to those of you still striving to make it in this industry. First, be mindful of the relationships you're making. I came to Stage 32 after seeing the networking potential available to users. That's not to say that I sent unsolicited pitches or messages to my Stage 32 contacts, I interacted with posts etc. and utilized the invaluable pitching sessions to build new contacts. It was through these pitch sessions that I met Chayah Masters in May 2020.
Mark McKee from Perrysburg, Ohio is in-development with Rumination Road after connecting though Stage 32.
The second piece of advice I would give is the most important...persistence is the name of the screenwriting game. Chayah and I connected easily during my pitch, but she would ultimately pass on the project I sent. Regardless, I kept Chayah's contact information and returned to my writing room. Some months would pass after that first rejection, but I would soon reach out to Chayah with a synopsis for a story called Trending. Chayah requested the script and...it was rejected. Deep down, I knew there was something to this story, so I asked whether she would be willing to consult with me on it. During that initial notes session, we picked the story apart while Chayah simultaneously transformed the way I looked at storytelling. With her extensive notes, I worked from September to December on a new draft of Trending...the draft that would be optioned only two short weeks later.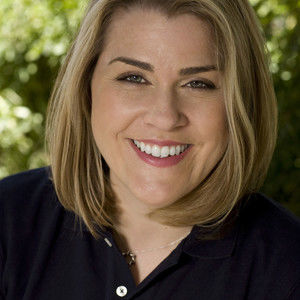 Chayah has worked for Miramax and DreamWorks Animation.
She Executive Produced the Sundance drama, After the Wedding
While there is still plenty of development to do...and more drafts...this wouldn't have happened without persistence.
It's so very easy for writers to believe that their vision is infallible, but this is a collaborative industry; the sooner you learn this, the easier time you'll have. Take the notes that you receive from industry readers and implement them. Don't ignore a critique because it stings, criticism is the nature of this world and it IS NOT PERSONAL. Acknowledge the weaknesses in your writing and implement strategies to transform it. Until you willingly acknowledge your failings as a writer, you will never improve and thus continue to hear the same criticisms over and over.
This is my first time in the land of development and while I'm keeping the story of Trending quiet as we refine it, I can't thank the team at Stage 32 enough for the platform that made my connection with Chayah possible. I feel immensely lucky, but now isn't the time to rest. There's more work to do and more stories to tell. Every opportunity is an open door...when your time comes, don't waste it.
About Mark: Mark McKee resides in Perrysburg, Ohio with his wife (Meggan), son (Ollie) and his two cats Lucille and Maggie. When Mark isn't writing, he spends his days crawling on the floor with Ollie, while simultaneously helping his cats overcome their crippling cat treat addiction. Mark's screenplay, Trending, is in-development with Emmy-award winning production designer turned director, Aaron Osborne and Rumination Road. Mark's screenplay, Posthuman, was the winner of the Wildsound Fantasy & Science Fiction screenwriting competition in December 2019
---
Let's hear your thoughts in the comments below!
Got an idea for a post? Or have you collaborated with Stage 32 members to create a project? We'd love to hear about it. Email Taylor at taylor@stage32.com and let's get your post published!

Please help support your fellow Stage 32ers by sharing this on social. Check out the social media buttons at the top to share on Instagram @stage32 , Twitter @stage32 , Facebook @stage32 , and LinkedIn @stage-32 .